When talking about street art, we often imagine imposing paintings on the walls. But it's not just the buildings that are the subject of this urban art, stair treads can also become the subject of artists inspiration! We make you discover the top 15 most beautiful and colourful stairs around the world.
1. Tiled staircase 16th Avenue – San Francisco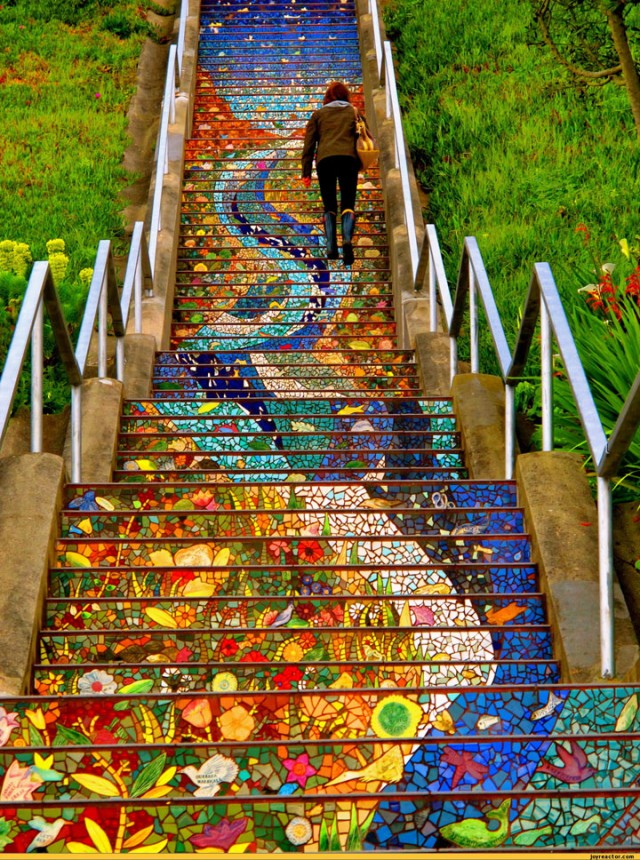 2. Valparaiso – Chile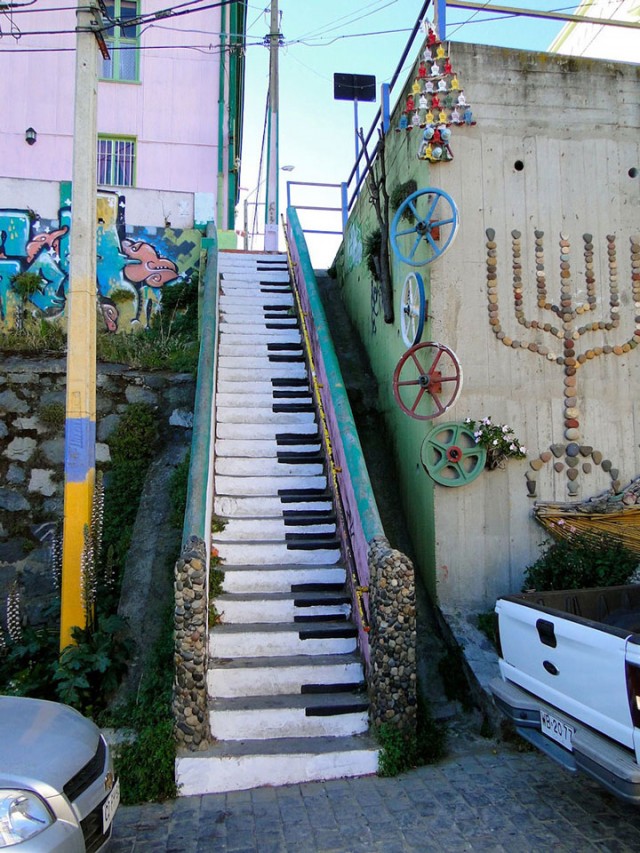 via Jean-Baptiste Yunès
3. Museum of Art – Philly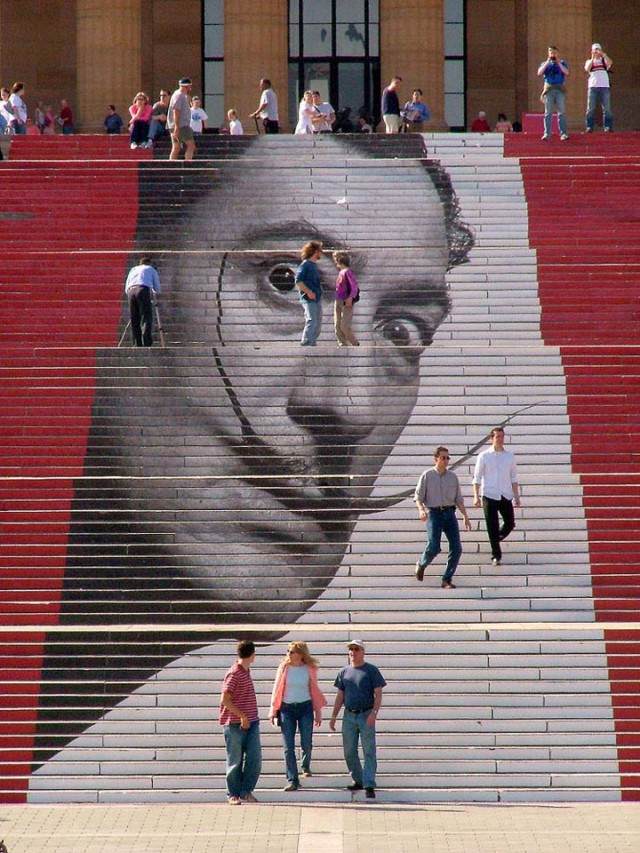 via rleigh
4. Seoul – South Korea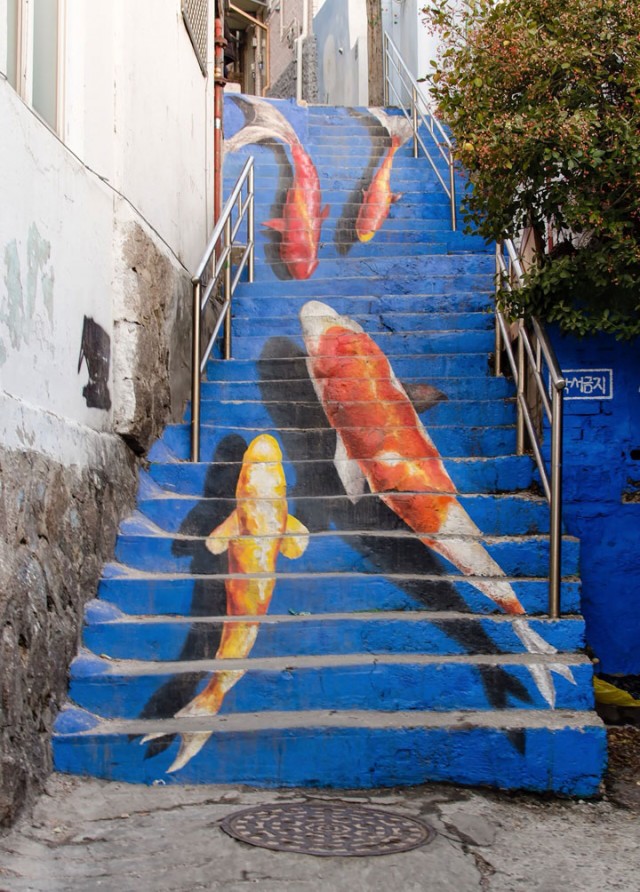 via Kevin Lowry
5. Wuppertal – Germany.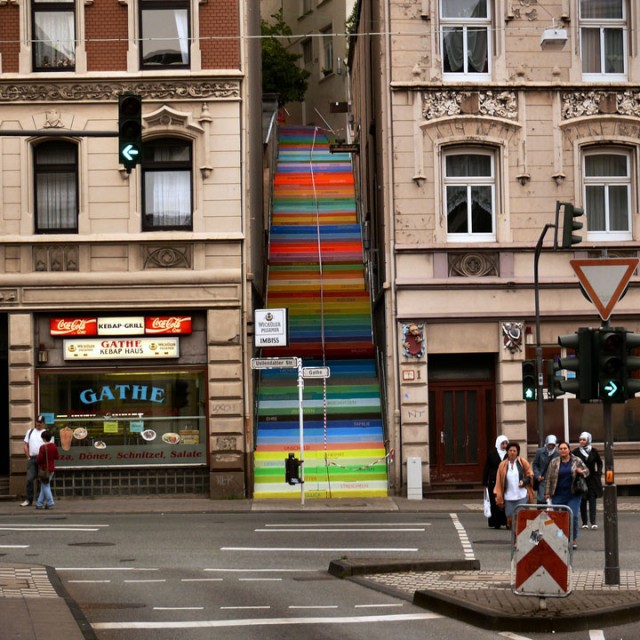 via frizztext
6. Sicily – Italy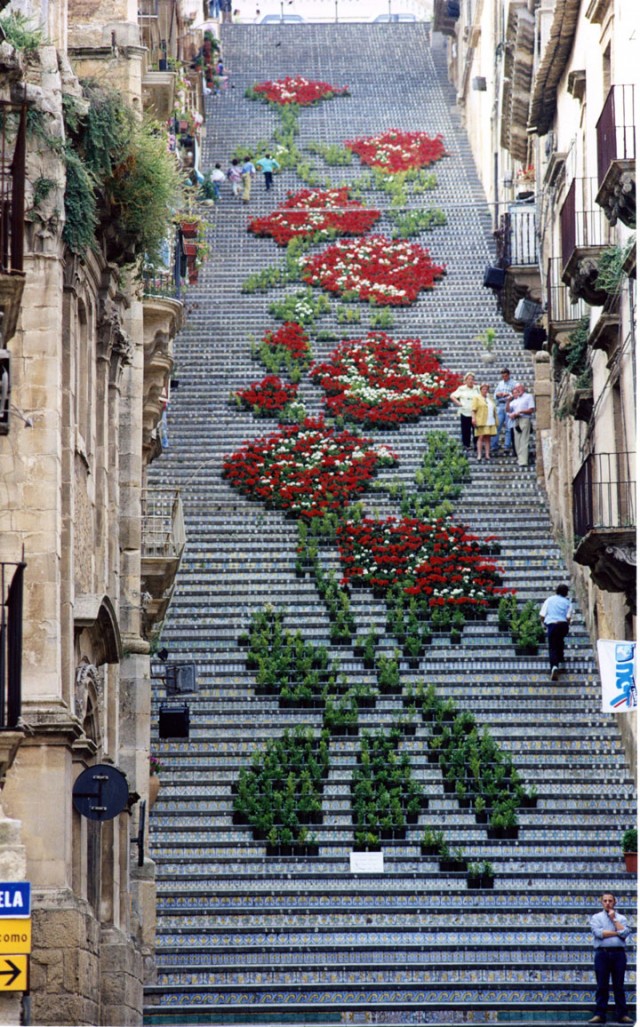 via Andrea Annaloro
7. Valparaiso – Chile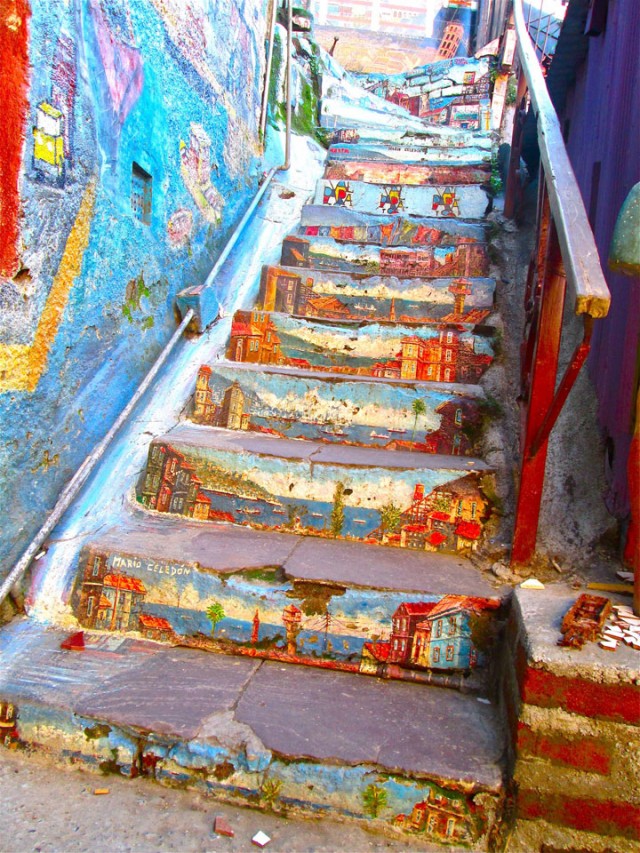 8. Rio de Janeiro – Brazil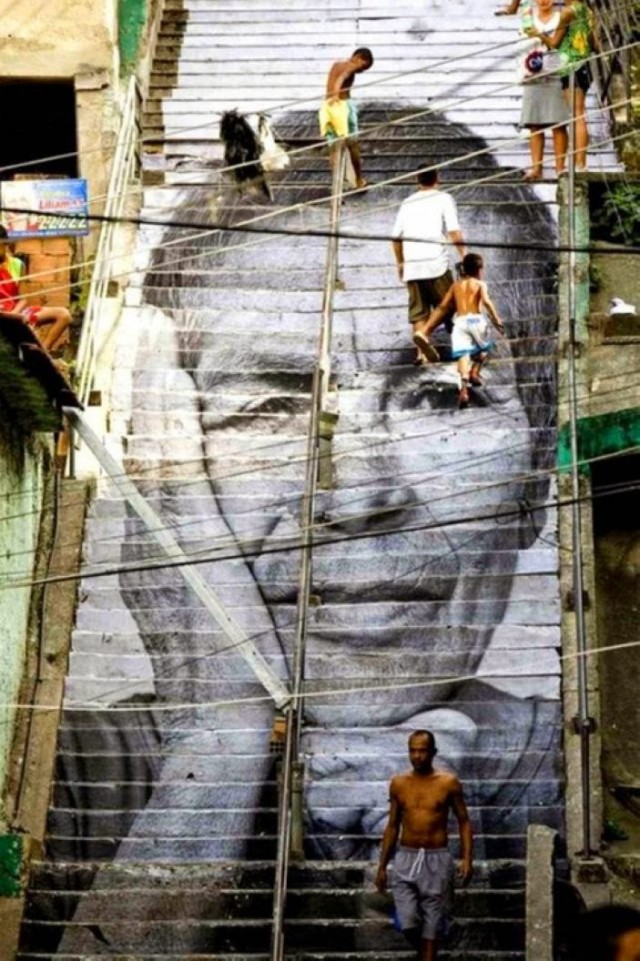 via jr-art
9.  Beirut-Lebanon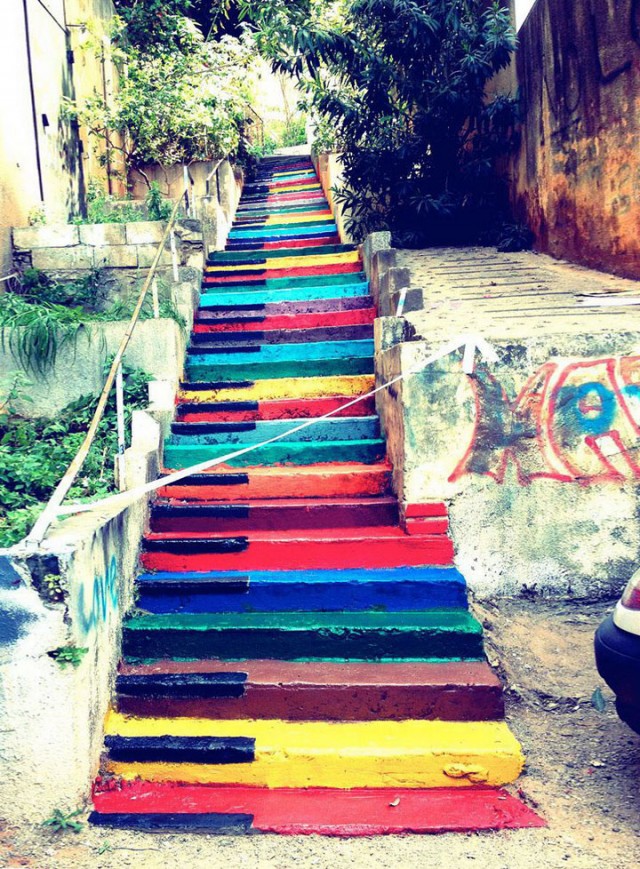 E. Elias Jubran via
10. steps for peace – Syria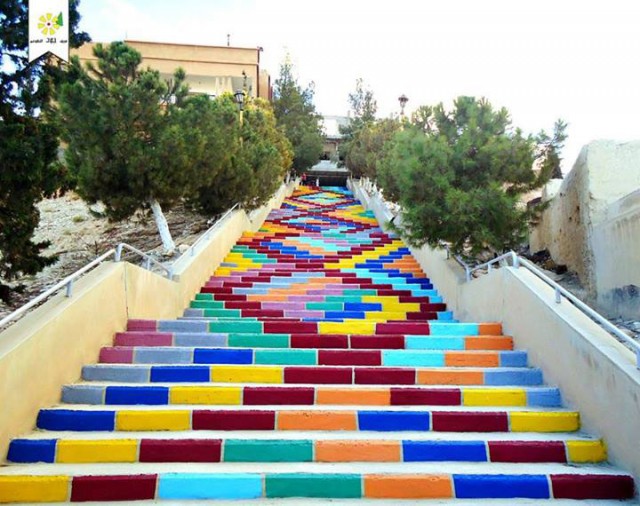 11. Rio de Janeiro – Brazil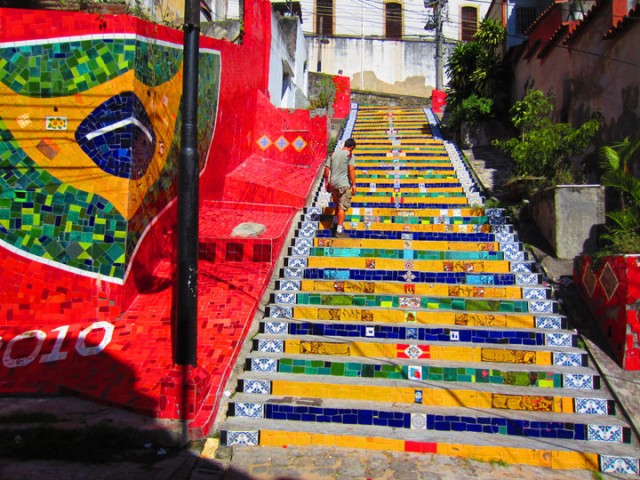 via justin-travels
12. Morlaix – France.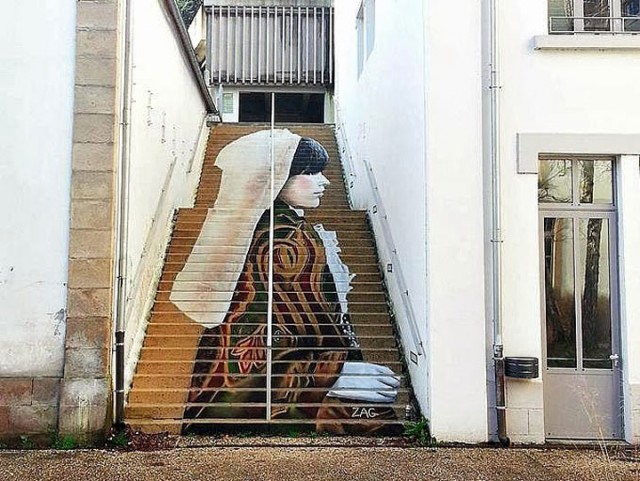 via Zag
13. Tehran – Iran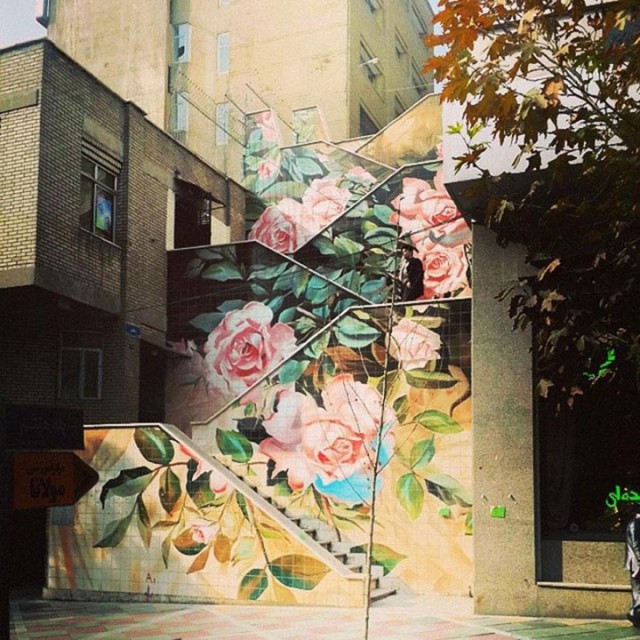 14. Beirut-Lebanon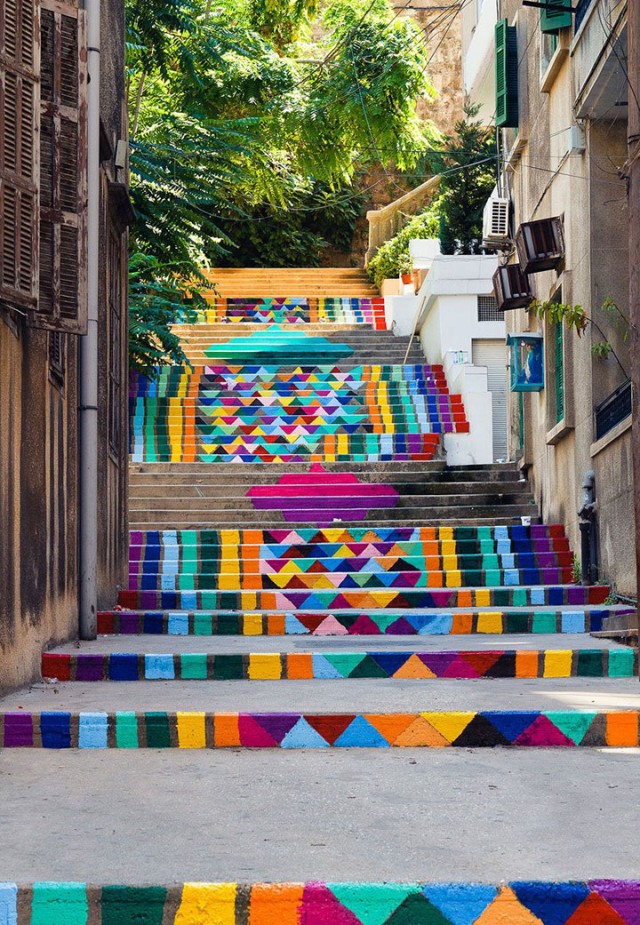 via Dyhzahyners Project
15 Angers – France.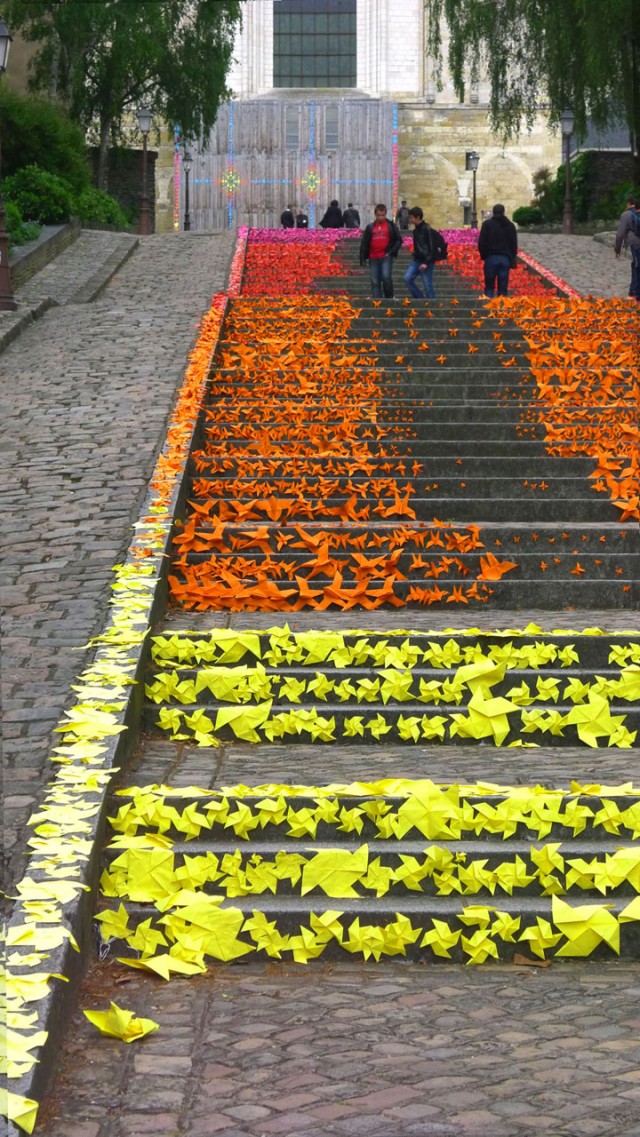 We would like to see such stairs more often in our town! With decorated steps like these, you almost forget elevators! In writing, we particularly liked the mosaic stairs! What steps do you dream to climb one day?