Have you ever fanatsized flying your own robotic bird using your smartphone? Well, this is now possible thanks to a French aeronautical engineer who has designed the Bionic Bird. This mini-drone has no propeller like most of the drones, rather it beats its wings to fly like a real bird.
After the collection of more than $54,205 from crowdfunding website Indiegogo,  nearly 217% of the amount originally sought,  the project will finally be able to move to the next step. The time has come for the commercial launch of "Bionic Bird". Edwin Van Ruymbeke, the inventor, now plans to equip it with a camera and enable it to stand still in the air. Here, it may be worth mentioning that the grandfather of this aeronautical engineer is the famous inventor of the mechanical bird TIM .
Until now, flying a small scale bird was nearly impossible because of its weight of the unit, but now it is possible thanks to the micro-batteries 800 mA (LiPo) and micro-motors used. The "Bionic Bird"  is 17 cm long and 33 cm wide, or the size of a real Swallow, but it weighs 9.3 grams or half of the weight of the actual bird! It has 2 processors, an engine, a cooler, and a battery. The battery autonomy has been announced to be 8 minutes for a flight at 20 km/h. However, it is possible to recharge by simply placing it on a egg-shaped charger, clever!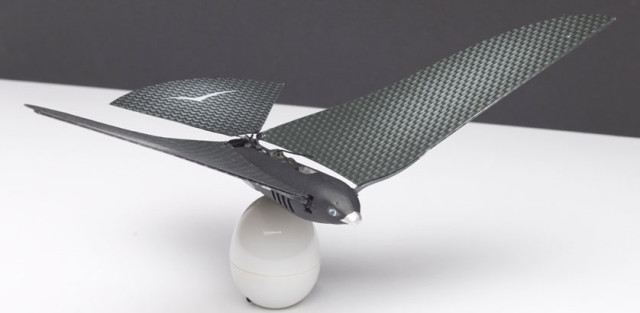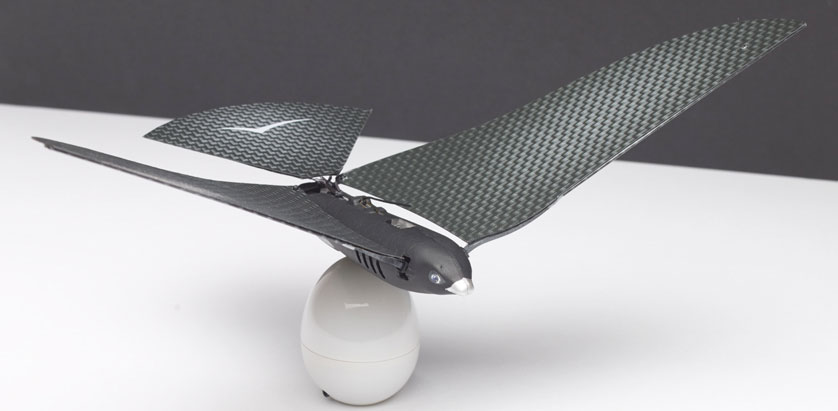 The flying mechanism is based on the principle of  biomimicry, which means the transfer and application of materials, forms, processes and remarkable properties observed in living beings. The deformation of the wing allows for quick and instant maneuvers and the impact of the tail is adjustable, allowing the "Bionic Bird" to take off inside or outside, to a range of 100 meters. It can be controlled remotely using a smartphone or iOS tablet, via a Bluetooth connection. Compatibility for the Android devices is scheduled for March 2015.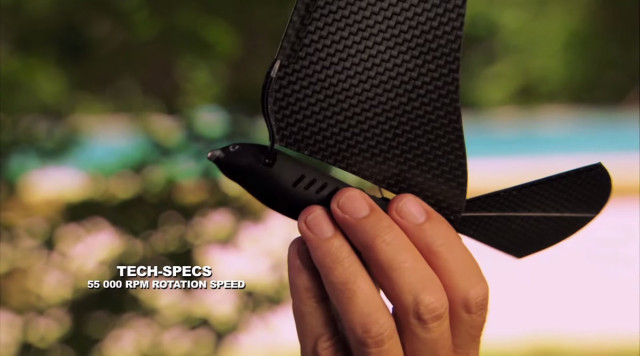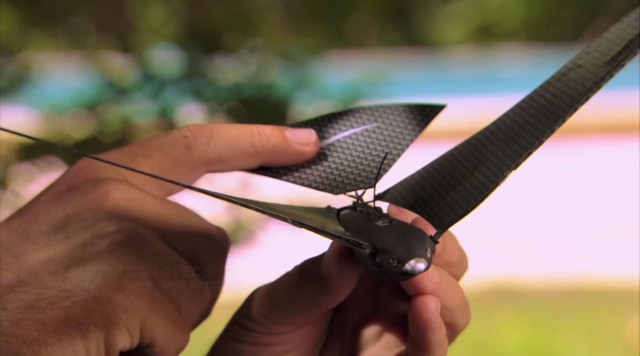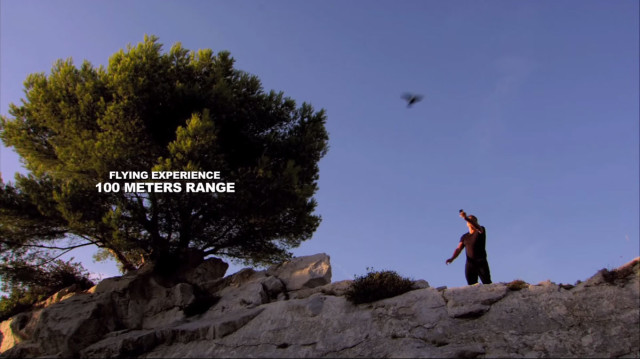 Initially, the bird will be available at a cost of 90 euros per unit and then the price will be raised to 119 euros. The first copies of the bird will go on sales by Christmas and official marketing campaign will start from March 2015. Many improvements are planned like the use of Shape Memory Alloys to give additional stability to "Bionic Bird"  and make more shapes, the embarkation of HD cameras and a GPS.
This robotic bird is really unusual and original besides being promising. In writing, we're pretty excited about this technological innovation and we plan to give this as a gift to our loved ones! Would you like to control your robotic bird using smartphone?