It looks that the fight against the Ebola is extremely difficult because this disease is highly infectious. Hence, the USA has decided to use robots to fight this disease.
Despite all these precautions, the spread of the Ebola virus seems inevitable. To minimize this risk, the United States has decided to take the things into its own hands by equipping its hospitals with disinfectant robots manufactured in Germany. The objective is to minimize the contact between the infected patient and the hospital staff.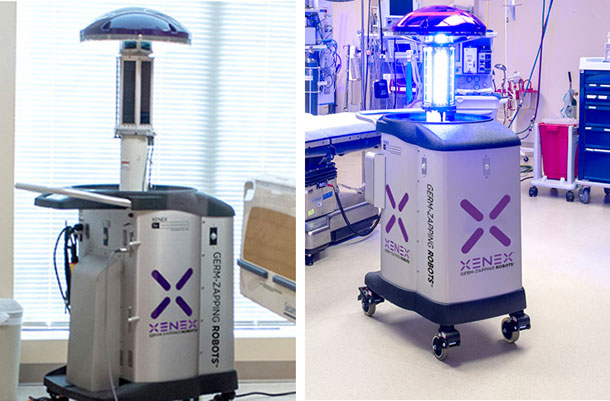 In 2006, the researchers had studied the possibility of using robotic platforms to combat avian flu. The idea was to use technology to detect, locate and disinfect the infecated places using machines rather than sending people.
Currently, due to Ebola, a state of emergency has been declared and the time is limited. Rather than developing a new robot which is specific for Ebola, German scientists of Xenex company decided to adapt their existing technology to fight against the Ebola virus.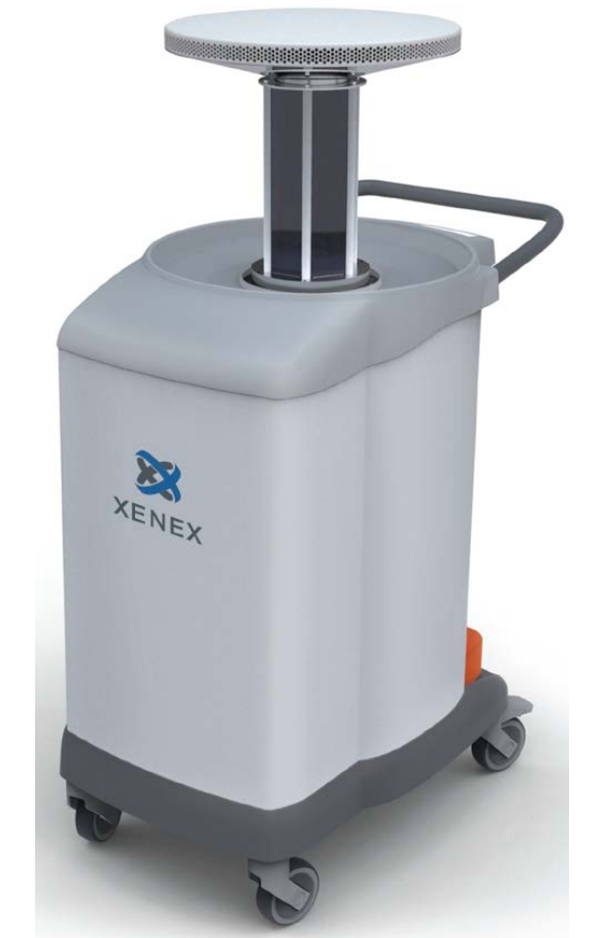 Xenex has developed a germ killer robot with a pulsed xenon lamp mounted on its wheels, it emits UV light around itself of the type UV-C, to disinfect the contaminated places by neutralizing bacteria and viruses which have no defensive mechanism against these rays of short wavelength (280-100 nm ranges). The room is emptied of all human presence and the robot is introduced. It moves, diffuses light and cleans the room in five minutes. Up to 99.9% of the bacteria are killed. Price of one such device is: $ 100,000.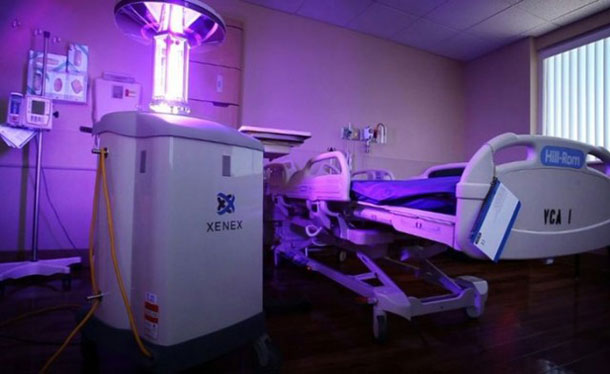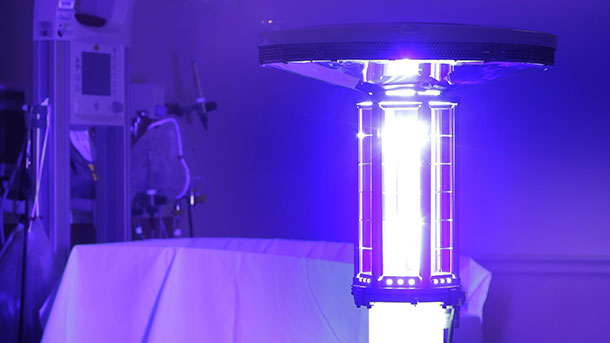 Xenex the company was created by epidemiologists Julie Stachowiak and Mark Stibich, doctors at Johns Hopkins. Xenex mission is to eliminate pathogens which cause infections, disrupting the health and lives of millions of patients and their families. Since launching the company in 2010, the Xenex robots have been incorporated into protocols for infection control in some hospitals in the United States.
On november 7, American physicians and researchers will meet during a workshop to discuss the robotic solutions to eradicate the Ebola virus. This workshop will be organized jointly by the White House, Texas A & M and the Worcester Polytechnic Institute and the University of Berkeley (California).