An American grandmother suffering from a terrible terminal cancer had only one dream: to see outside her home one last time before leaving this world. The wish came true thanks to Oculus Rift augmented reality technology and the perseverance of her granddaughter. We tell you this inspiring story.
Cancer is one of the diseases which can be sometimes cured if diagnosed at early stage. However, it is very difficult to cure the Cancer once it is in its terminal stage. Doctors are still far from completely eradicating this disease. Roberta Firstenberg, an American grandmother living in Seattle, lost her battle against cancer by the end of 2013, but before that, she was able to live a completely new experience thanks to Oculus Rift glasses.
Forced to stay inside her home because of her weakness and body treatments, Roberta  had only one wish: to explore the outside world for the last time before she died, a wish that could be fulfilled under normal circumstances. However, her granddaughter Priscilla, working on video games, came to her help. She came up with this idea of using Oculus Rift to help her grandmother to walk virtually outside.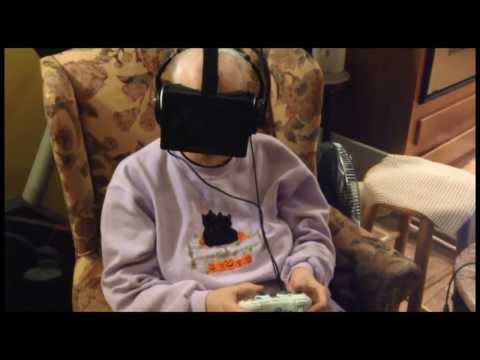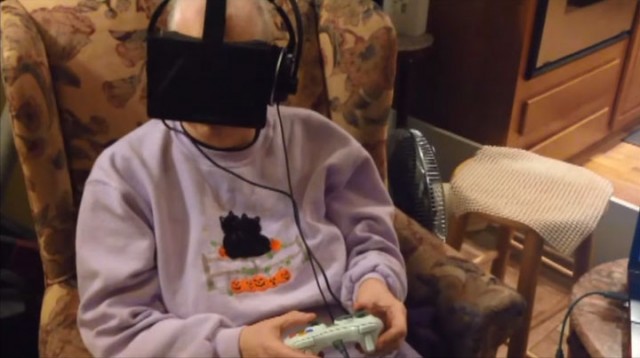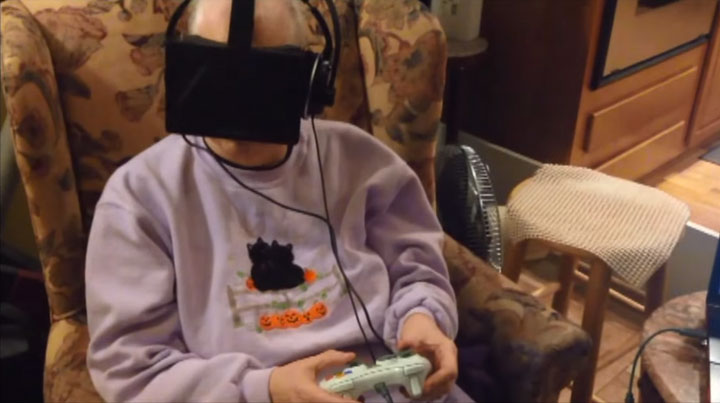 For this, " Pri " asked for help from the developers of Oculus Rift who were moved to fullfill the last desire of the grand mother. So they generously sent a unit of these augmented reality glasses to Priscilla, in order to help her grandmother to see a little of the outside world before dying in her home. Excited by this possibility, Roberta quickly agreed to put the helmet on her head. Priscilla took the opportunity to film the video you can see above.

Roberta was pleasantly surprised by what she saw through the glasses: she could "walk" out again, climb stairs, see gardens, butterflies, beach and seagulls. "I cannot believe it. I mean, you hear about these things and you think you cannot still use them, and now this experience gives you the impression of plunging into a fantasy world. It's awesome."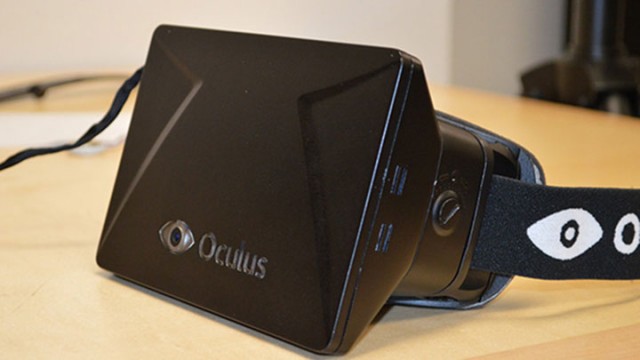 Shortly after the video was posted on YouTube and it received numerous feedback and suggestions for Roberta as to how she could enhance her grandmother experience manifold, in particular the idea of Google Street View version of Oculus Rift. Developers friends of Priscilla also came to lend her a hand to develop a whole new virtual reality world based on the things Roberta dreamed of seeing for one last time. Unfortunately, just four weeks after the first use of the device, Roberta passed away, surrounded by her children.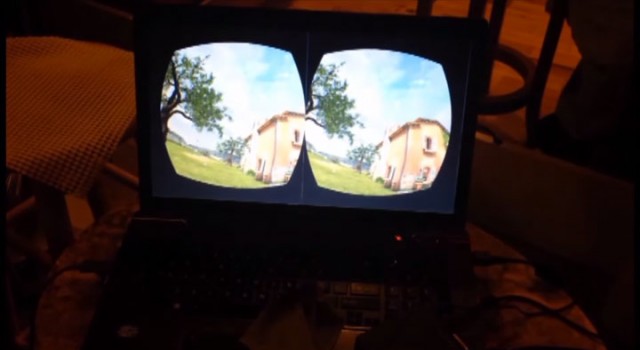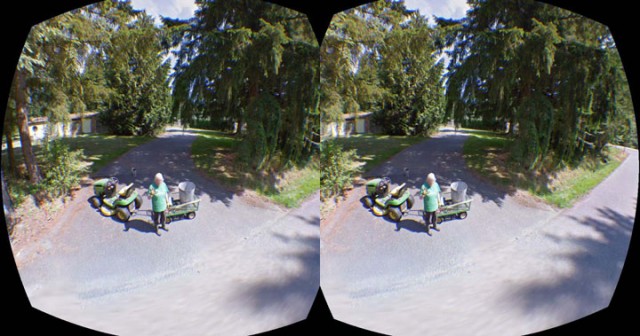 This story is tragic and beautiful at the same time. Although cancers are not yet eradicated, the technology is still able to comfort the sick. The story of  Roberta and her granddaughter is a good proof of that. We hope this will also inspire other developers to develop tools that can bring a smile to other people in similar situation. Do you think we should encourage the use of video games and similar technologies to improve the lives of people with diseases?