Augmented reality never ceases to impress us. Today, it has been used to transform a sandbox into the flowing rivers and eruption of volcanoes ! This very original experience has been achieved using a 3D Kinect camera, a computer, a simulation software and a 3D projector to transform the sand surface. You will not believe your eyes! 
This is not the first time the camera Kinect 3D from Microsoft has been used to carry out some experiments. Here it is accompanied by a video projector, a computer, a simulation software and a sandbox! Researchers at group KeckCAVES and UC David have developed this new augmented reality experience to play magic with the surface of sand.
Indeed, KINECTS camera allows to create the map of the surface of the sand and at the same time detect elements that can interact with sand such as sand, shovel or the hand. Meanwhile, the computer performs the calculations to display the augmented reality through the video projector which will produce an adapted topographic colored map image. Placing your hands over the sandbox, you can add water and play virtually with flowing water on land. Water can be replaced by molten lava and allows us to observe how molten lava changes while flowing, as shown in the video below:
This project is intended to be used in schools so that children may understand the difficult natural phenomenas more easily. This technology can also be used for the design of custom interactive maps. We find this new project can have many potential applications.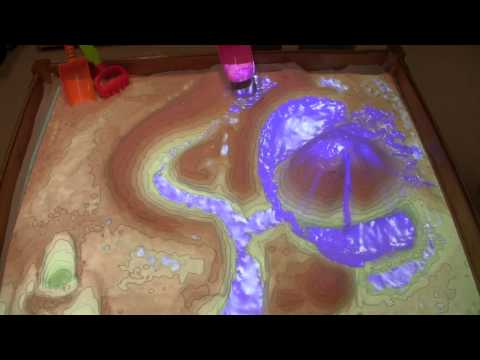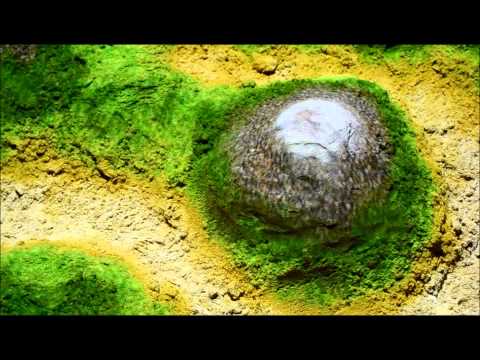 These photographs are taken by SandySation and UC David
This experience has really impressed us. If this method is used in schools or in the video games, we would be the first one to try it. Do you think augmented reality will eventually become part of our daily lives?