With the advent of navigation tools, often you need not to ask anyone else for directions to your destination. Almost all the smartphones are equipped with such tools. You only need to enter the address of your destination and here you go. But what if your feet tell you the direction to the destination? Well, it may seem pretty odd and interesting concept, still soon it may be possible that without continuously looking at your smartphone, you follow the right path. This latest innovation by Dhairya Dand is the invention of SuperShoes which communicate with your smartphone to guide you.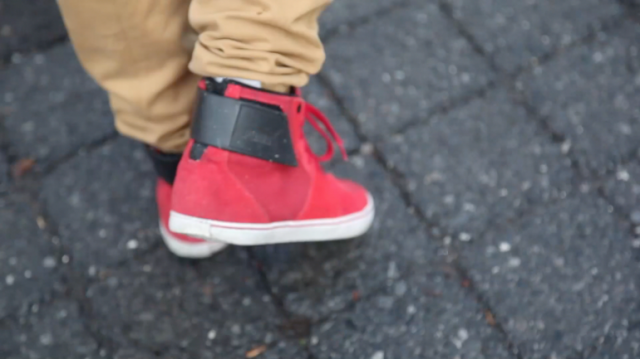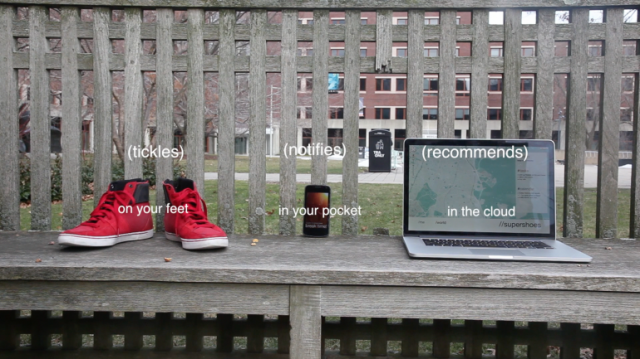 Dand has developed flexible silicon insole placed into the shoes. The sole is equipped with a BlueTooth chip, one microcontroller, one capacitive pad and three motors. The motors are vibrotactile and all the stuff is placed under the toes. An online platform has been developed for users to record their interests, for example, their favorite places for shopping, restaurants and the food etc. The smartphone app fetches the data from online platform and guides the user by signalling directions to Supershoes via BlueTooth. Supershoes send a message to the user by tickling on his toe. This tickling lets the user know his way to restaurant, shopping mall and etc.  To take turn to left or right, it will tickle on the corresponding foot.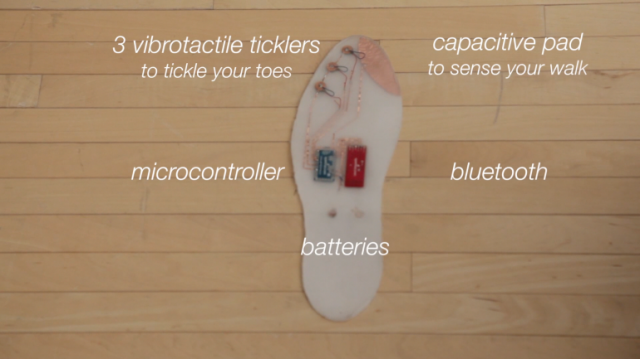 The inventor Dand says, "I'm frustrated with the way smartphones, [Google] glass and the other wearables take over my life, I yearn for the wonder and beauty of reality, the serendipity of discovery, however I do acknowledge the benefits of a digital life and hence the shoes seemed as the perfect interface, our feet are the interface between our body and the earth."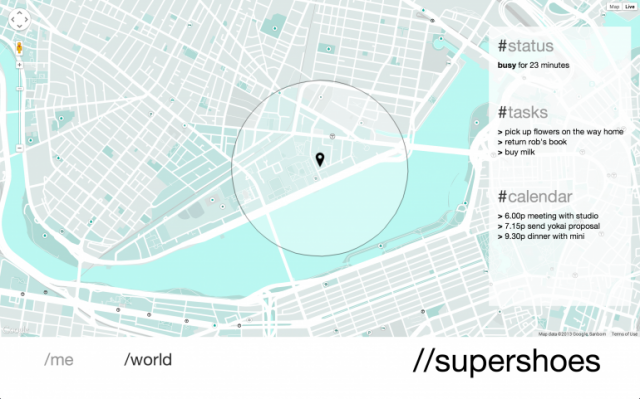 It also acts as a navigation tool, users may mark the destination on the smartphone app and SuperShoes will guide him. You can manage your calendar and your to-do-list for different dates. Likewise, many more exciting features are available with this SmartShoes. In fact, the concept of intelligent footwear is not a new one as KTH had already introduced such smart shoes which provides real time jogging data. But the uniqueness in the SuperShoes is the fact it can actively help you make the right decisions.