We have seen the stuff like Bionic hands in the science fiction movies. However, the difference between the fiction and reality is fast disappearing. Nowadays, Bionic body parts are gaining paramount importance because it is hoped that they can enable both the civil and military amputees to live a normal and fulfilled life. Recently there is active research on all areas of bionic, from Bionic eyes to Bionic legs. However, European team has achieved a new milestone as they have been able to make a bionic hand which can have the feeling of touch.
Dennis Aabo Sørensen from Denmark lost one of his hand due to a fireworks accident. The scientists have been able to give him the feeling of touch by building a Bionic hand with touch detecting sensors on it. The scientists then implanted transneural electrodes into the the nerves of the amputated arm.  The sensors on Bionic hand were then electrically connected with the these electrodes. Hence, the feeling of touch can now be detected by the sensor and then passed on to the nervous system through electrodes and subsequently processed by the brain.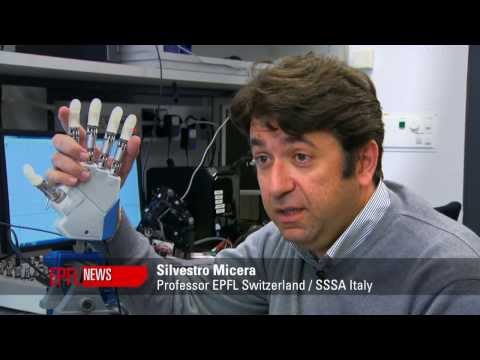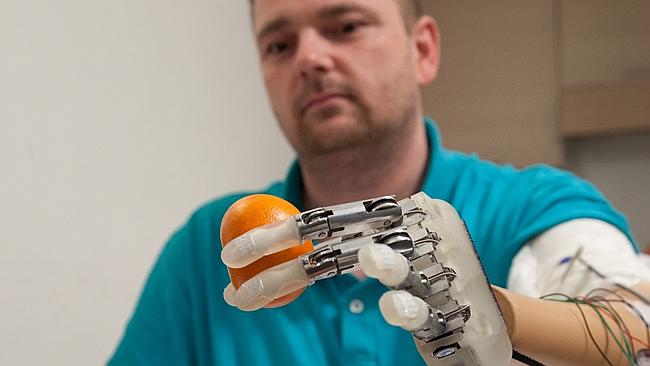 According to Sørensen the feeling of touch was an  "incredible" experience. For the experiment, the scientists blindfolded him and inserted ear plugs into his ears. They made him pick up objects and Dennis could easily feel the touch and textures of these objects. Furthermore, he could also judge how hard or soft he was holding these objects.
This discovery is really astounding and monumental. We hope this technology will promise a new and joyful life to amputees.