A designer uses several thoughtful tips to create sumptuous anamorphic drawings. It looks as if these creations just want to escape the paper! We leave you to try to find the techniques used by this magical artist. 
The designer Alessandro Diddi  makes wonderful anamorphic drawings, that is to say, the optical distortions that are only seen from a certain angle.Thanks to an ingenious system of shadows, folds and integration of elements, the artist gives the impression that his drawings are three-dimensional. " When people see my drawings, they are often pleasantly surprised, they fail to understand exactly how I managed to get the 3D look", explained the artist.
"My goal is to always to create something new and original that people want to watch and with which they feel intrigued. Although, there is only one message that I try to convey through my drawings, I think it's important that people realize that it is not necessary to use a large amount of resources to make something interesting. All you need is a pencil, a place to think and build, and you can create something truly magical".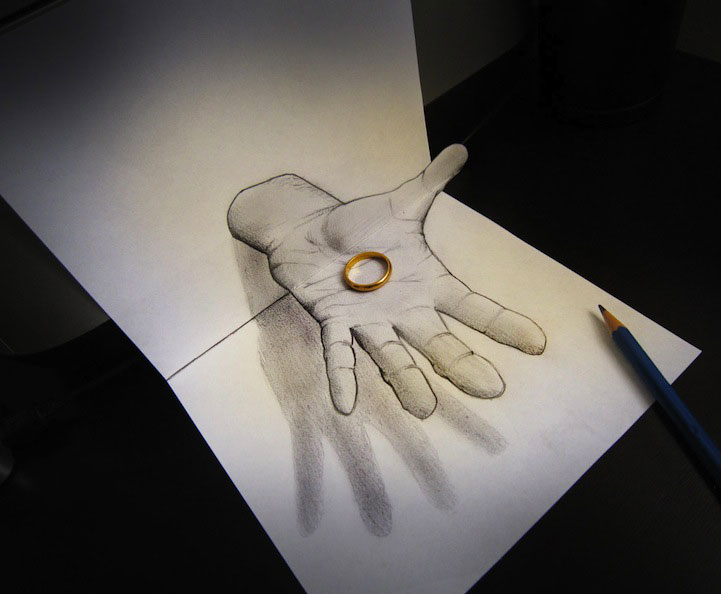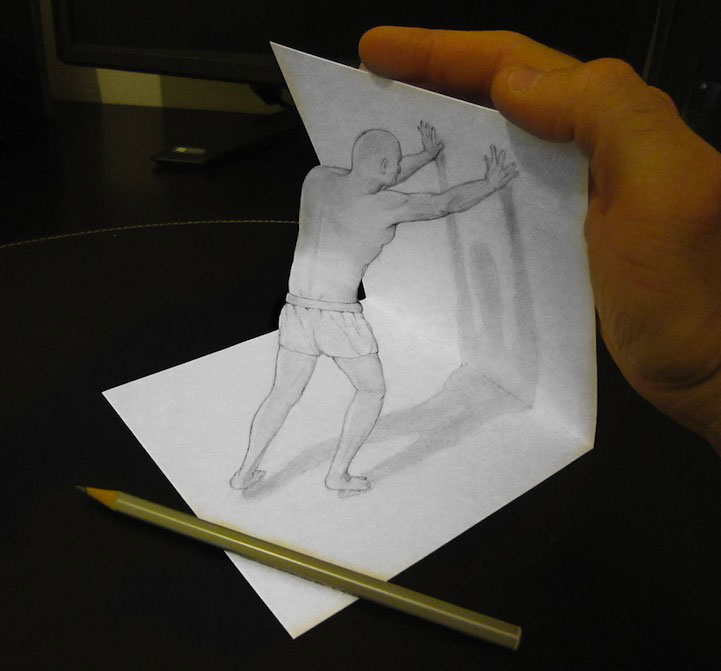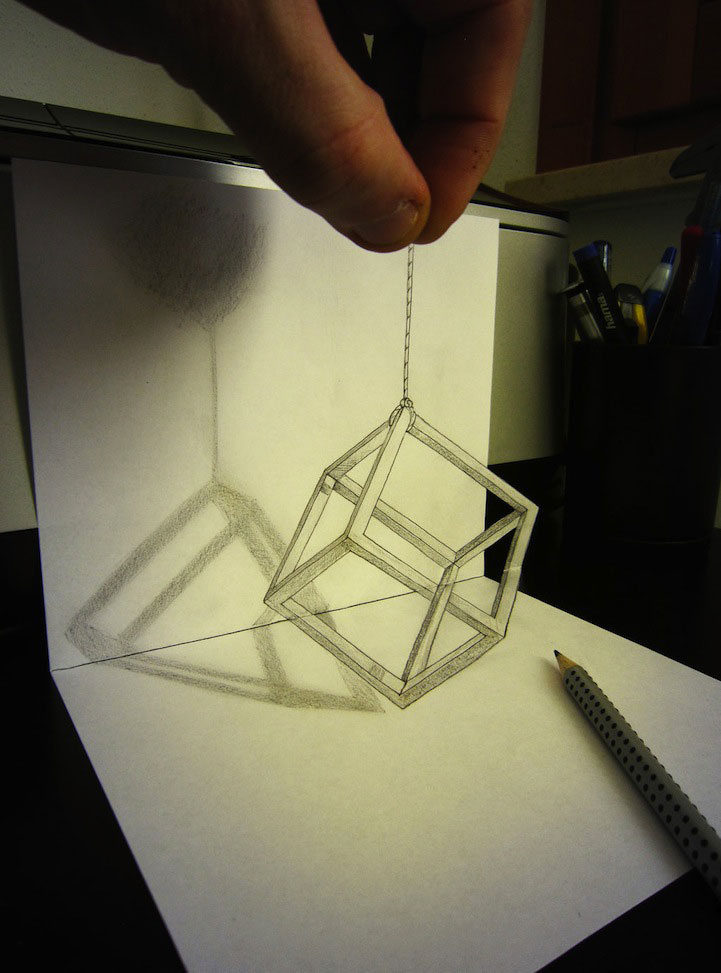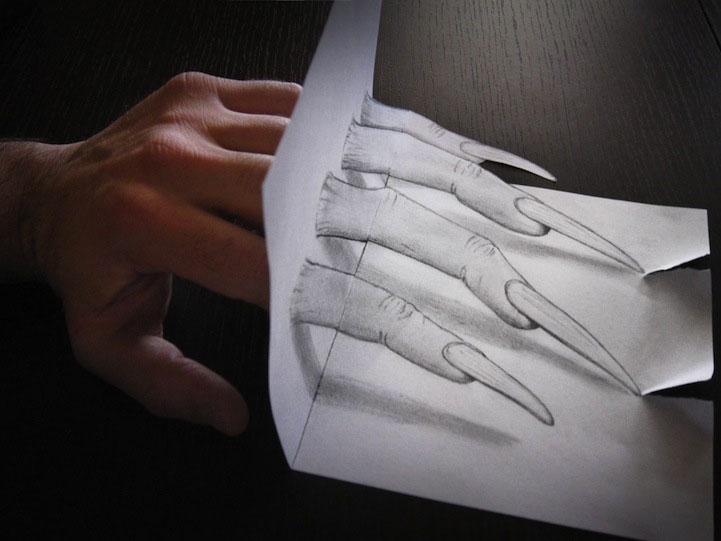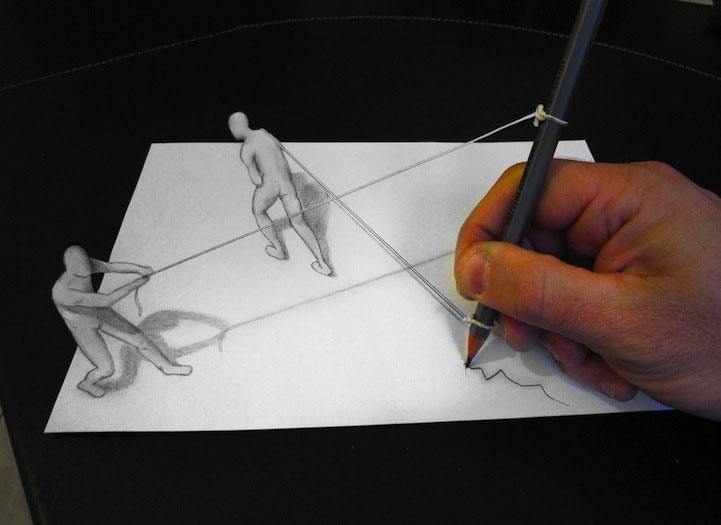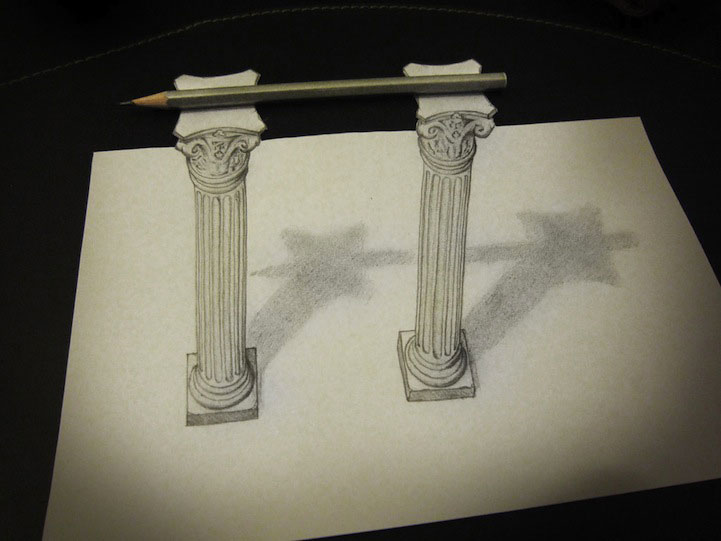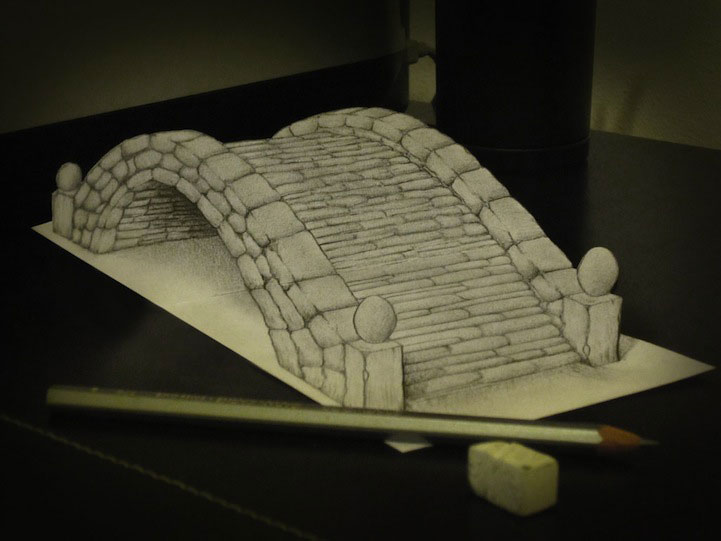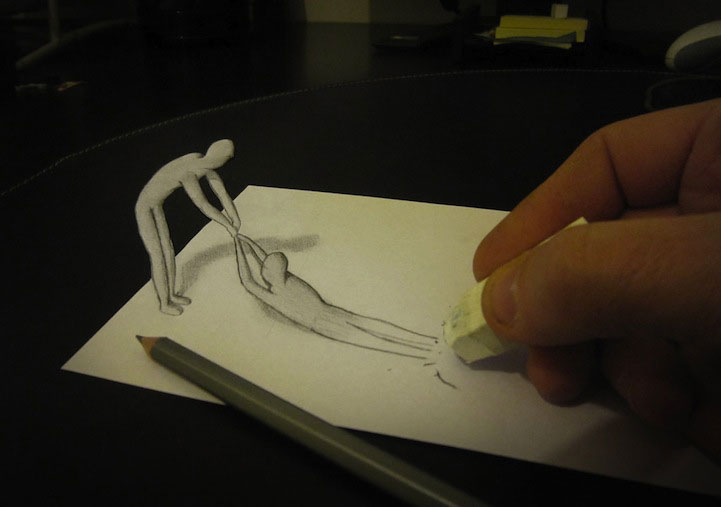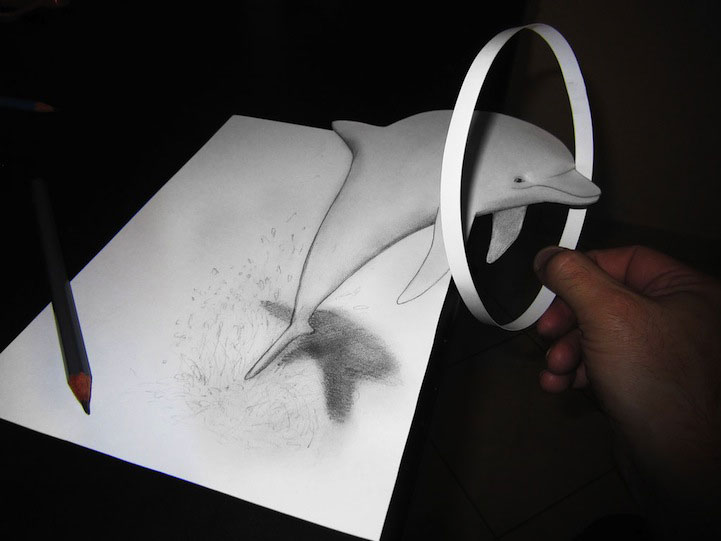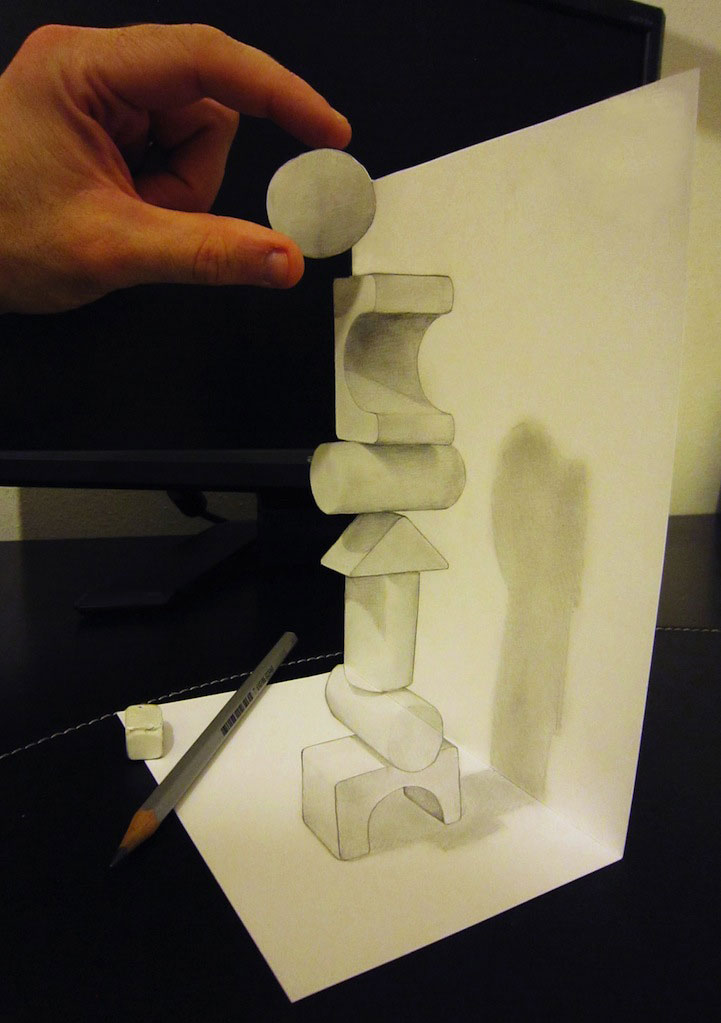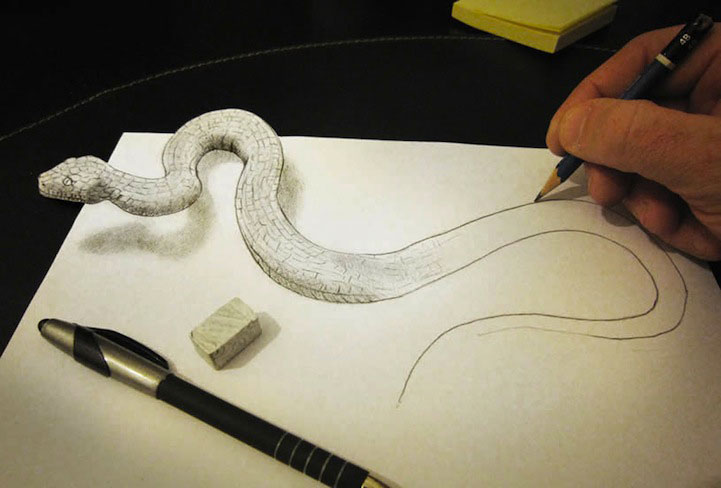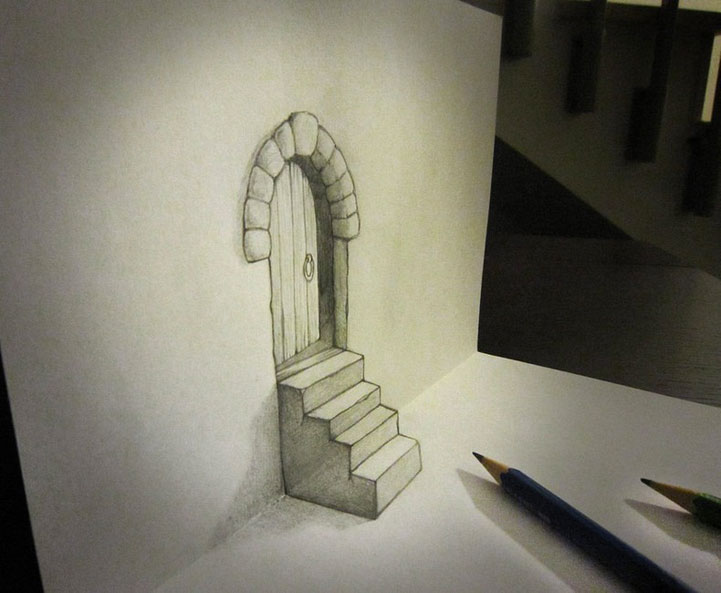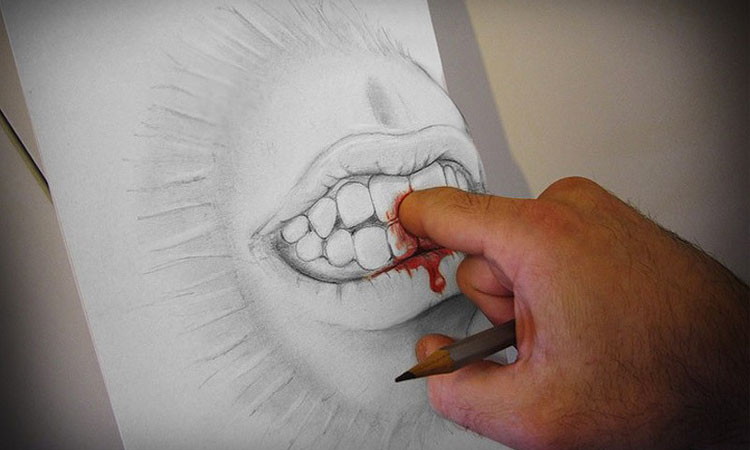 It will sometimes take you several minutes to understand the trick used by the genius designer! We really feel that these drawings are coming out of the paper. So, which drawing impressed you the most?