An artist has reshaped porcelain cups and teapots to give them a molten appearance and all this without damaging or changing the patterns inscribed on them! Discover a collection of strange and fascinating porcelain objects.
 Livia Marin, an artist from Chile, has designed a whole new world of cups and teapots in her series of ceramic artworks named Nomad Patterns. The artist changes the everyday ceramic cups and teapots by heating them in flasks filled with boiling water to create surreal objects, still covered with original patterns. These objects show the fabulous clash between the tradition and modernity.
The artist transforms the dishes into unique series of objects still covered with original decoration. The objects seem to be paradoxically broken but not yet completely.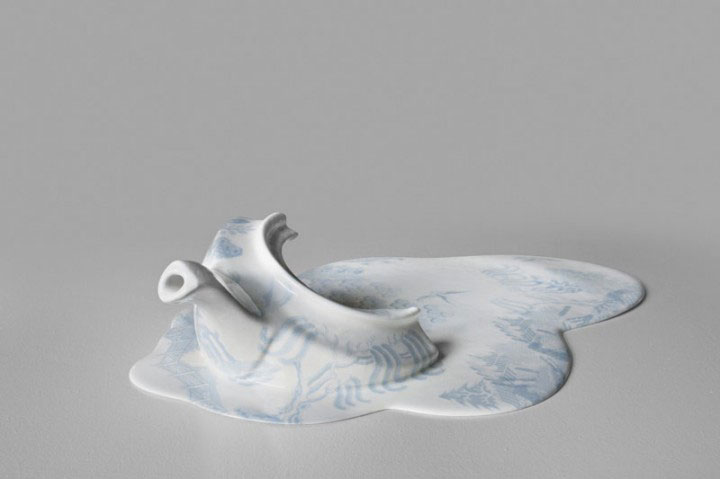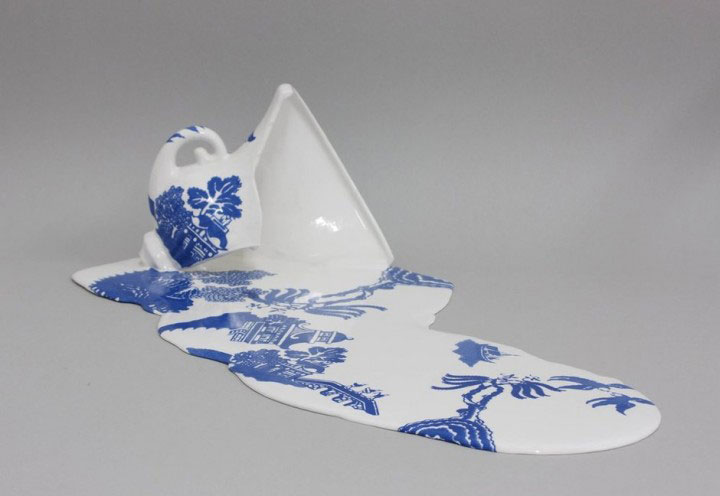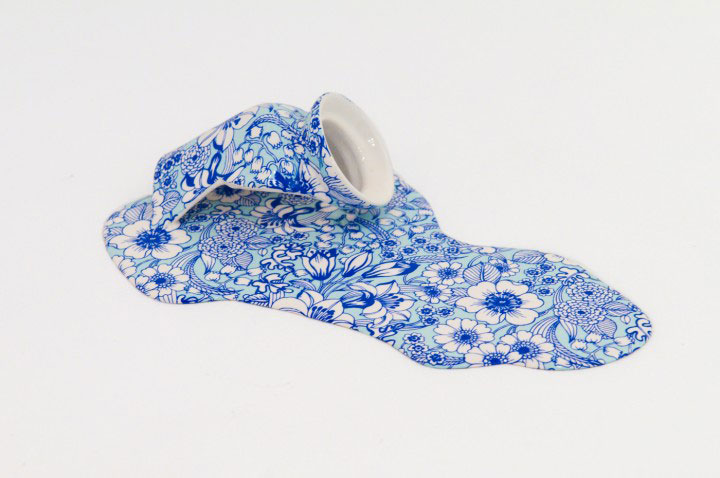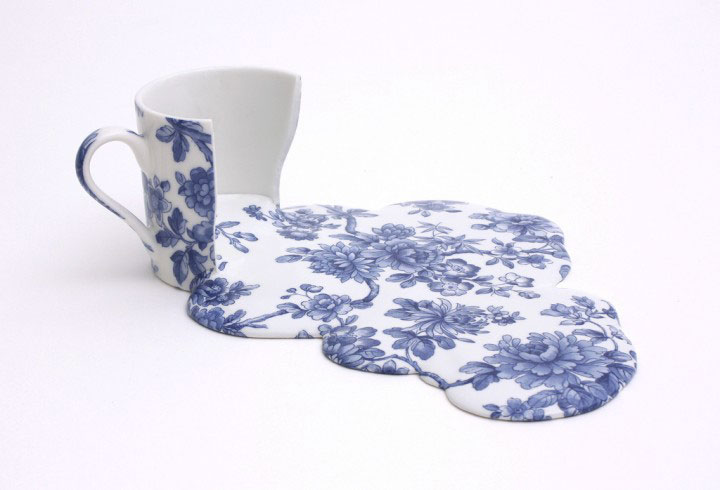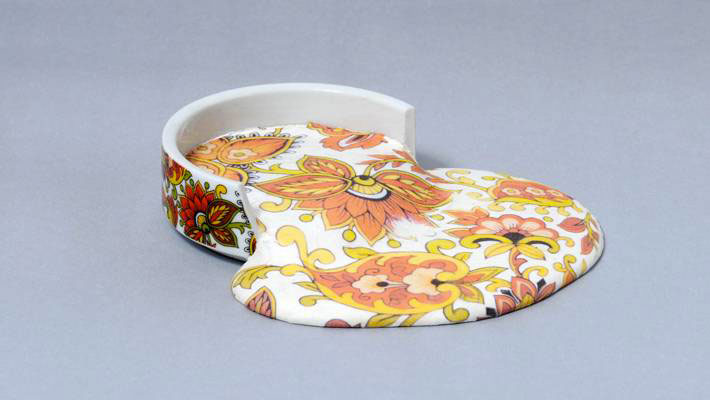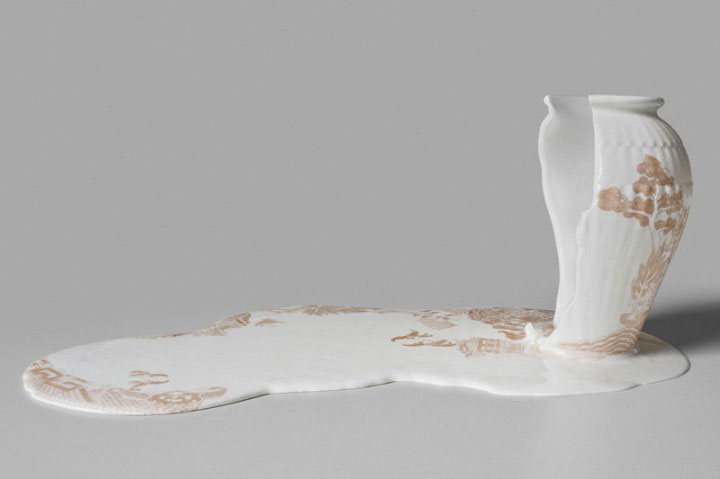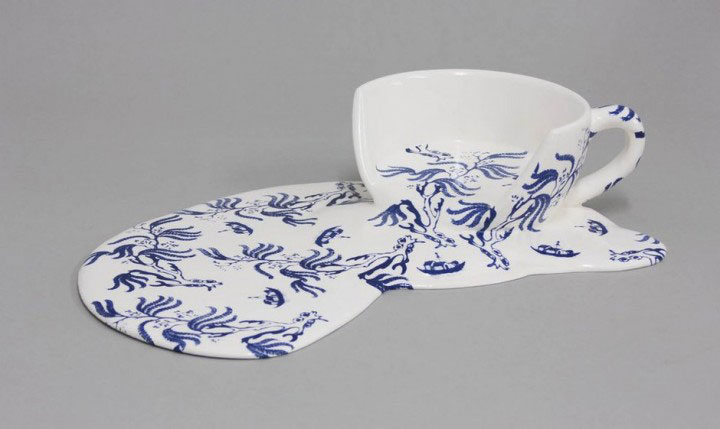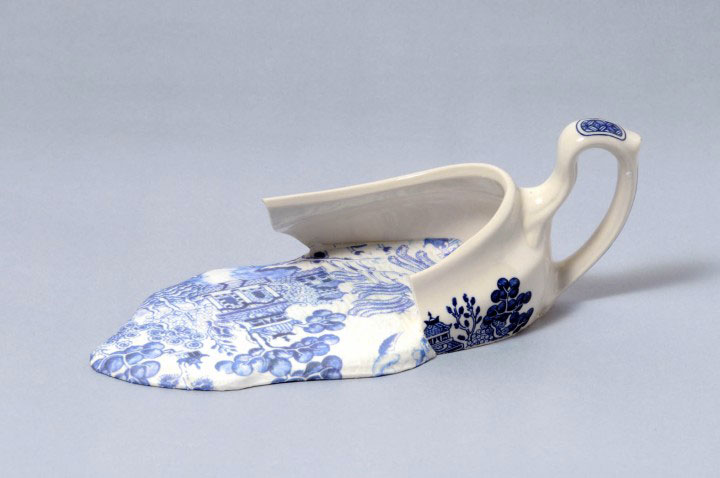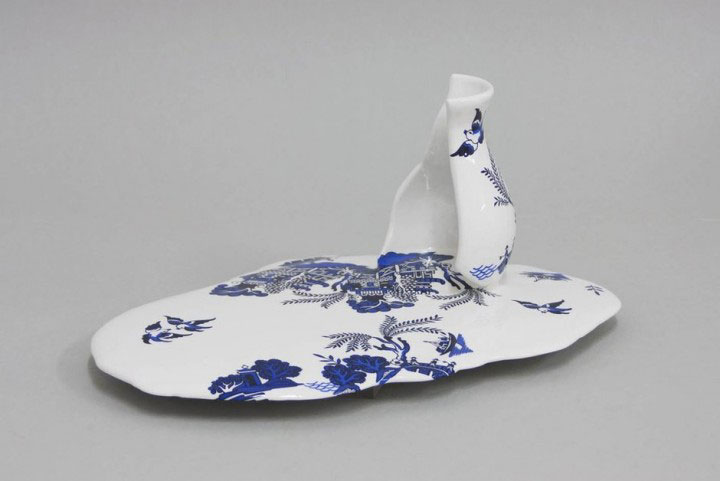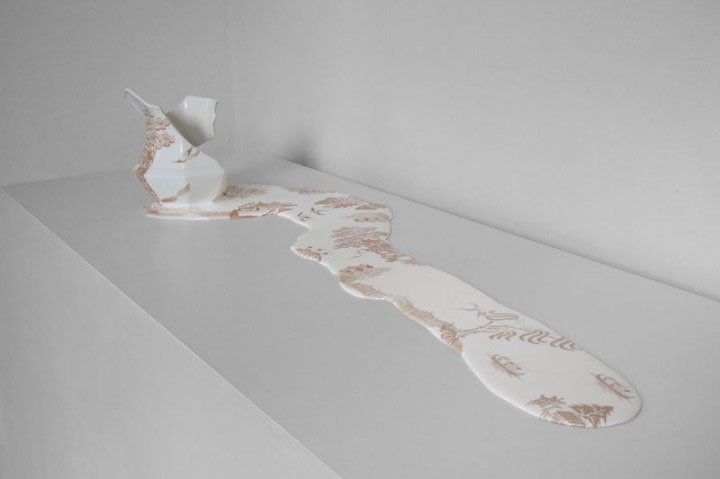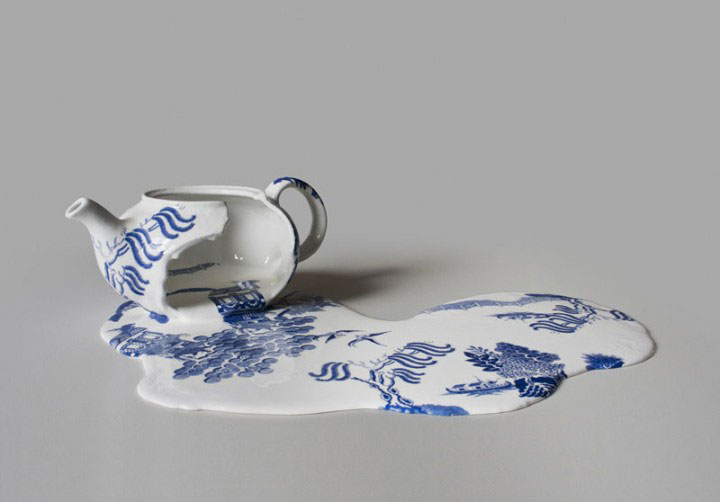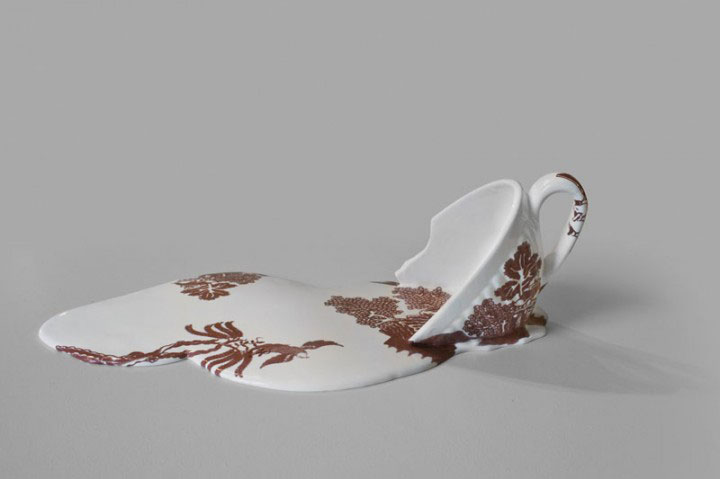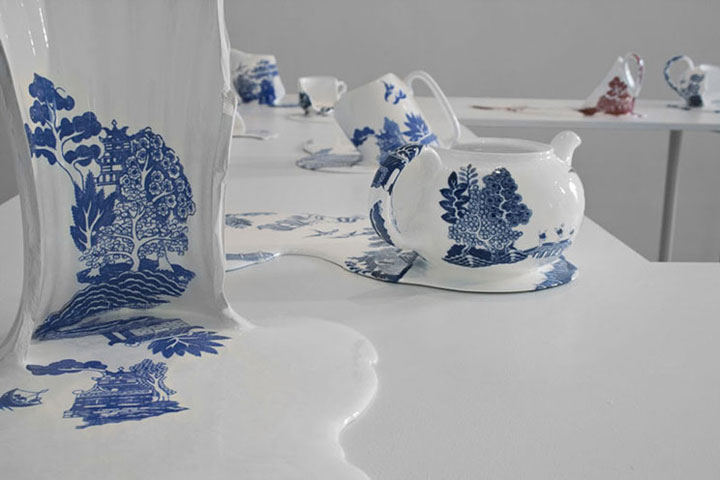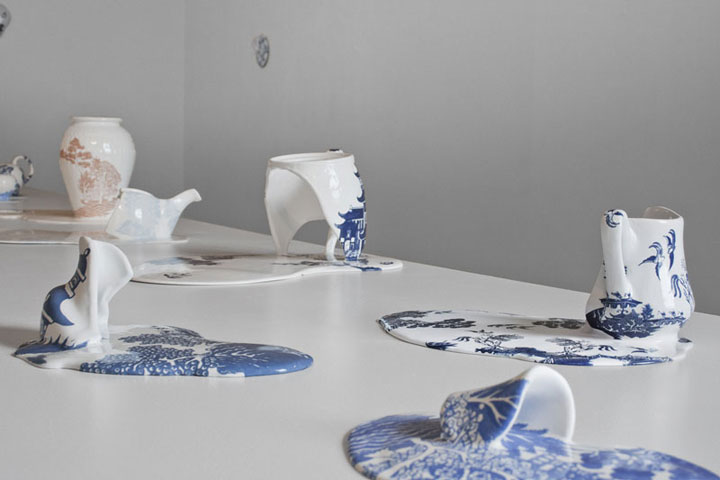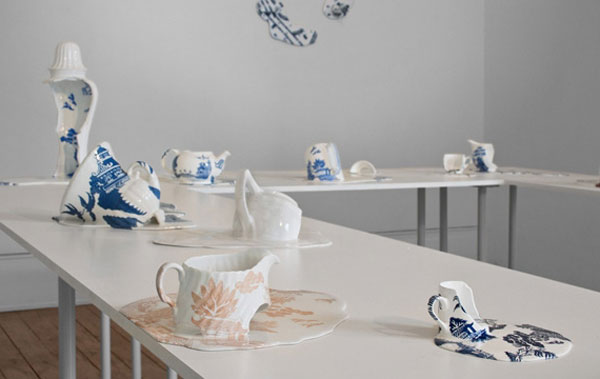 An audacious art project that gives us another vision of porcelain. Before seeing these works it was quite difficult to imagine the art using molten porcelain. Did you like the work of Livia Marin ?