We all know that after 9/11, the notion of security in United states airports took a very different meaning. The passengers have since been prohibited from carrying even the small knives in their hand carry. It is the responsibility of the security at U.S. airports, to ensure that the passengers board the airplanes without any weapons or explosives. During the security search of the passengers, the security officials have been able to recover some outrightly strange arms from the passengers. Here, the french magazine the PROTEGOR (the magazine of self-defense) makes you discover nine such strange arms. 
1. Firearms

These firearms are not strange in themselves, but clearly the amount of ammunition found is crazy.
2. The Card knife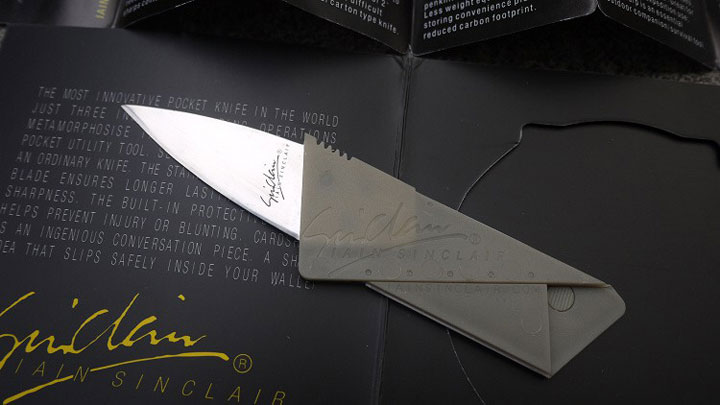 The designer Iain Sinclair invented the knife that folds in the form of a credit card. Obviously, some U.S. passengers got inspiration from this design and tried to see if they could carry it in their luggage.
3. "Ninja" weapons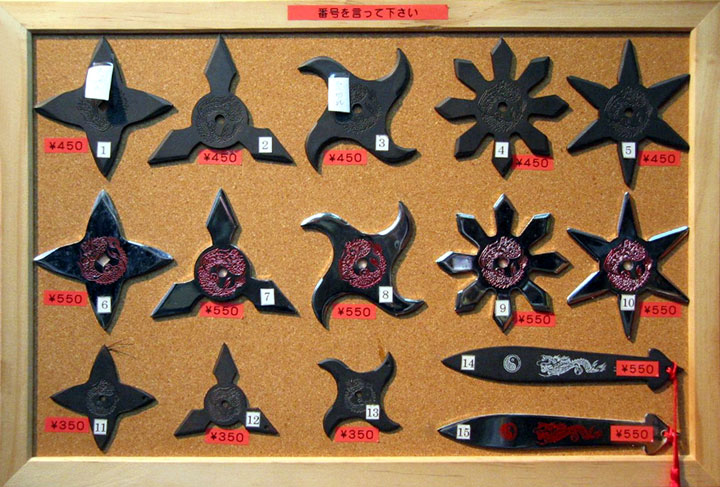 We have surely seen such weapons in the ninja movies of the 80s. Evidently, some passengers got inspiration from Michael Dudikoff and Sho Kosugi to take such arms on an air travel.
4. The sword stick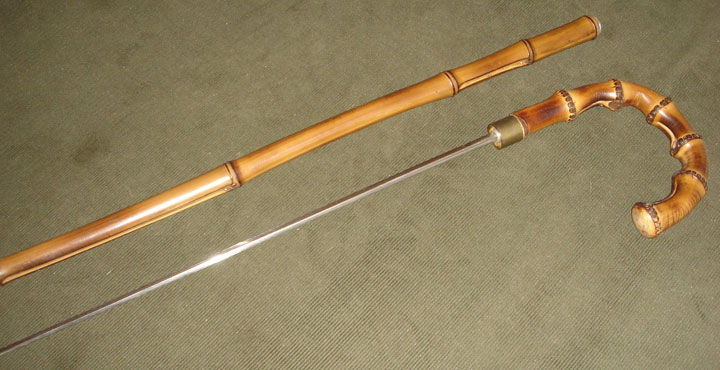 Someone, tried to hide a sword in the walking stick and obviously did not succeed in taking it aboard the aircraft.
5. Belt buckle knives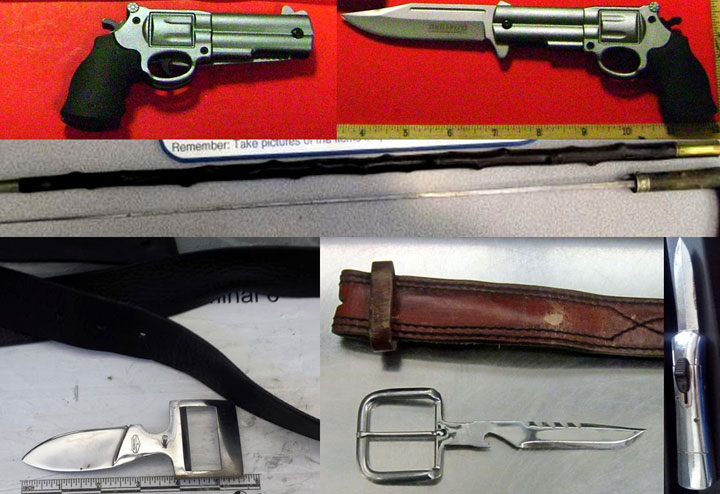 Belt buckle hiding a knife or a blade is an old weapon of self-defense. This explains why security officers often ask travelers to remove their seat when they pass the detector.
6. Comb knives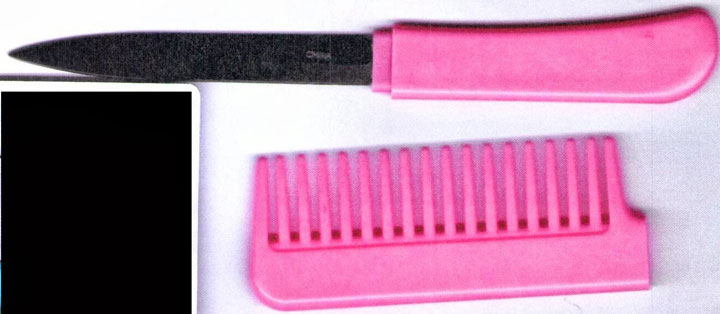 "Comb Knife" and "Brush Dagger" are names given to knives hidden in a comb or hairbrush as you can see in some films. Obviously, they do not look harmless.
7. Fake grenades and different explosives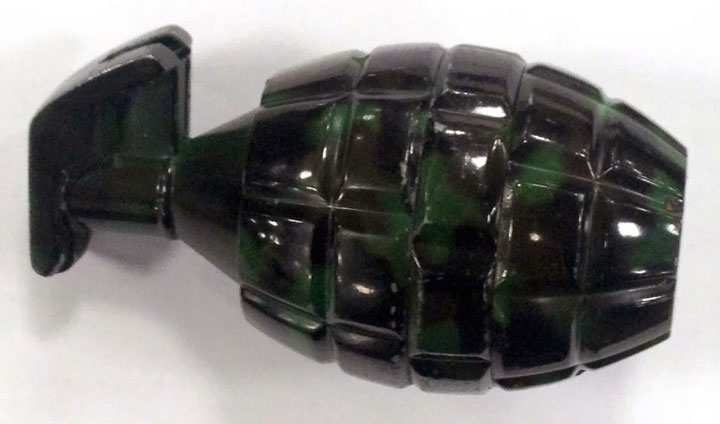 The shape of pomegranate seems to have inspired many manufacturers to produce its harmless models of all kinds … The problem is that in the X-rays, it looks like a grenade and of course security agents do not like this thing.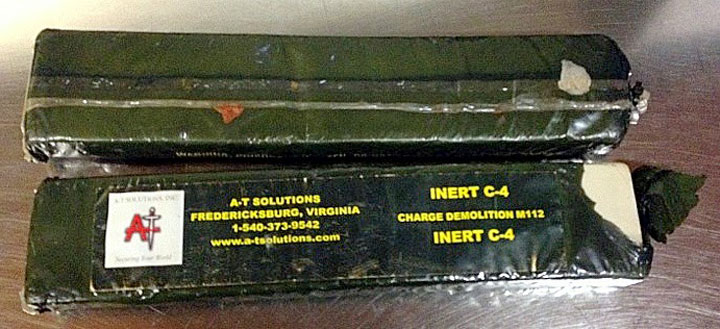 A fake C4 charge found at the airport of Honolulu (Hawaii)
8. Full kitchen kit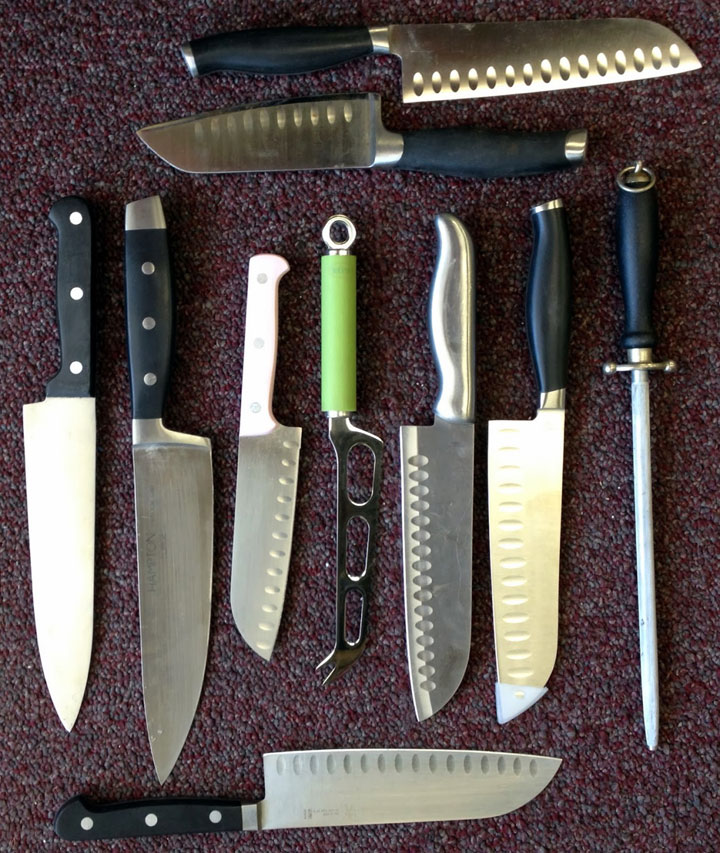 The cooks also need to travel and a good cook always travels with his gadgets. Well, they should not take all their gear in the hand luggage!
9. A credit card with razor blade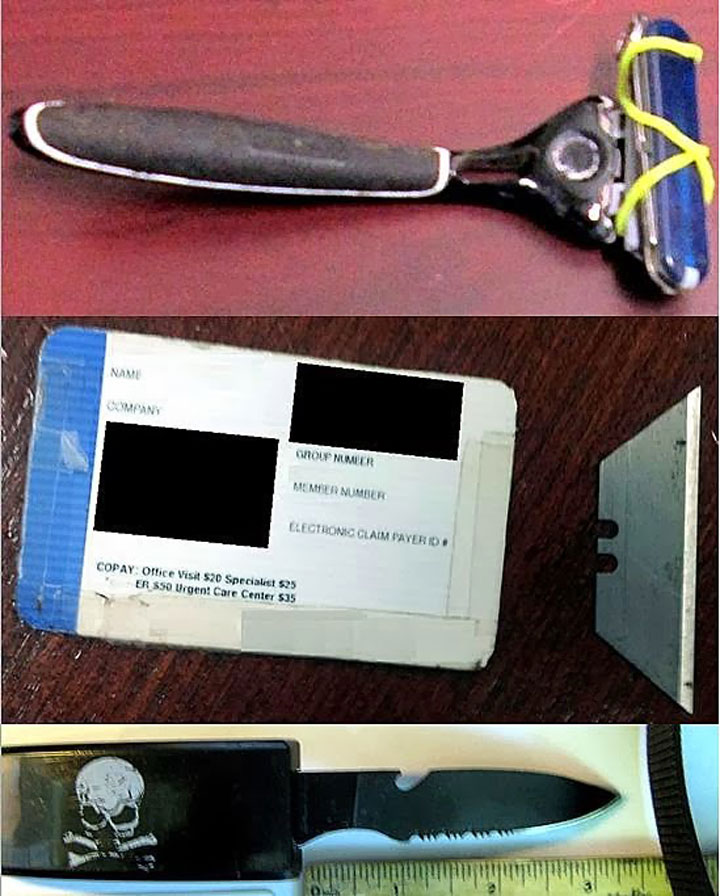 Traveler who tinkered this credit card with this integrated razor blade is surely a fan of Steven Seagal, who used this kind of gadget in The White Shadow .
We are amazed to see that some of the travelers tried to pass all these weapons through the airport security. They even dared to try to pass through the airport scanner carrying explosives hoping not to be caught! One wonders why would someone do that. Have you ever seen any such object at the airport?