In recent years, 3D printing is receiving a lots of attention as a new way to easily make the new 3D creative designs. So much so that it is expected to even revolutionize the manufacturing industry as new spare parts, instead of being shipped from factories, can be constructed on place. One of new fascinating applications of this technology is that you can hold the 3D print of the fetus of your baby even before its birth. A strange approach, as it can have some serious consequence for the health of the unborn child due to prolonged ultrasound exposure. 
It was not long ago that we could barely distinguish the arms of a fetus during an ultrasound. However, this technology is evolving at breakneck speed. In fact, over the last few years the 3D and 4D ultrasounds have appeared which can generate very high resolution 3D images of the fetus. However, this new technology has a downside to it: the 
National Council of Obstetricians and Gynecologists of France
 has even alerted parents about the potential adverse effects of subjecting the fetus to prolonged exposure of ultrasound. Having said that, a new service has been added to this potentially dangerous technology, simply named " 
3D-Babies
". Now, you can have a 3D impression of your child for a price of € 443. This will make it possible for you to "hold your baby in your arms even BEFORE its birth."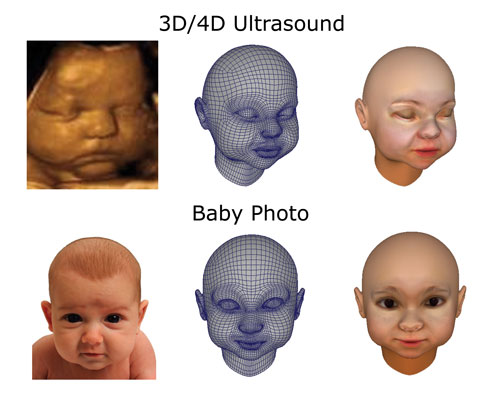 Obviously, the first question arises as to how much useful this baby print is? The site is quick to respond: "It's a great way to share the excitement of the happy event to come with your friends and family". Moreover, the site even offers a promotional code for grandparents.  Then, of course you can also "customize" your baby by choosing its sex, the color of his skin etc before printing the fetus. After the print, everything will be delivered in a box.
On top of that, you can also get 3D replica of celebrity babies, although for the moment, only  the children of  Kim Kardashian  and  Kanye West  are available for sale.
We find this practice completely strange and even somewhat disturbing. We speculate if this practice is not going a bit too far in changing the meaning of these happy moments in life, especially if this proves dangerous for baby health! What do you think about this proposed technology?
See also: 12 Awesome Photographs Of Baby Animal Fetuses In The Womb