Video marketing is progressing rapidly and will reach new heights sooner than we think, 83% of businesses believe video marketing awards a high ROI.
Video marketing is unquestionably one of the latest additions to your advertising toolbox. Video marketing is one of the most accomplished and profitable digital marketing tools out there. Here are eight reasons why Video Production Services are effective today.
1) Videos are Convenient for Mobile Users
Videos go hand in hand with mobile users. 90% of customers watch videos on their phones. Since people enjoy watching videos on the go, and the number of mobile device users is increasing, your video audience will keep growing. Google informs us that cell phone users are twice as likely than TV viewers to feel a personal connection to brands that showcase video content on their devices.
2) Conversation and Sales Are Boosted
Studies show that users who watched an explainer video about a product purchased it. After all, our vision is one of our most ruling senses. Most of the information transferred to our brain is visual. So if pictures can boost engagement, imagine what moving pictures can do for your business.
3) Videos Provide Great ROI
About 83% of businesses claim that videos provide a good return on investment. Video production is not the simplest nor the cheapest task yet, but it pays off. Online video editing tools are continually improving and becoming more affordable. Remember that content is what matters; your videos do not have to be perfect.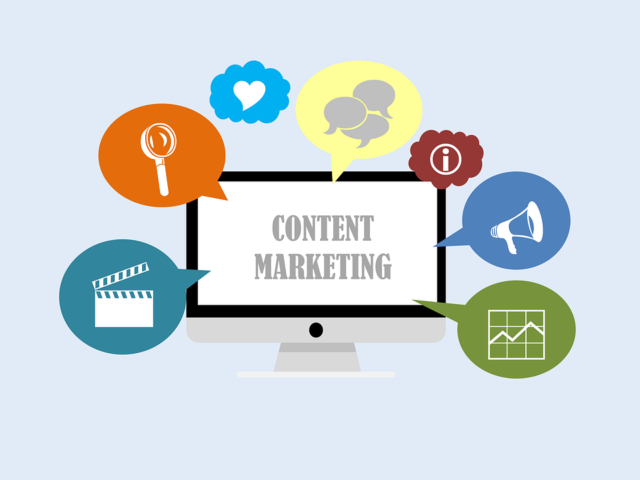 4) Videos Build Trust
The idea of content marketing is based on trust and creating long-term relationships. Lead people to come to you by providing them with engaging and useful information. Video content is more likely to engage and ignite emotions.
Some consumers are still sceptical about buying products and services on the internet. Compelling marketing videos showcase your products in a conversational form, which creates a sense of individual approach, which is why consumers say that videos gave them more confidence to purchase online.
5) Google Prefers Videos
Videos have shown to increase the time spent by visitors on your site, and more prolonged exposure notifies search engines that your site has good content. You are more likely to show up first on Google if you have a video embedded on your website. Make sure to write intriguing titles and descriptions and add a link back to your website, products, and services to give potential customers the way to take the next step.
6) Videos Explain Effectively
If you are you launching a new product or a service, create a video to show how it works. Businesses that use video marketing have an explainer video on their home page and said that their explainer video was useful. If you are trying to explain a difficult concept, create animated videos. Animated videos are a combination of entertainment, nostalgia, and simplicity.
7) Videos Engage Buyers
Life today is too busy to have time to read long product descriptions. A modern customer wants to view the product in action. Video marketing can captivate a broad audience, and it works on many levels, including the laziest ones. Ensure that you target the ears of the potential client.
8) Videos Encourage Social Shares
Social networks encourage video content with their new features. When it comes to social media, video marketers must remember that people predominantly share emotions, not facts. Users claim that they would share a branded video with their friends if it were entertaining. Creating fun and entertaining videos will encourage social shares.