The biggest challenge that cybersecurity experts have is not keeping pace with cybercriminals, rather it is how to anticipate their next steps. Adam Bradley, in his article titled, "Hackers Are Raising Their Game. Their Targets Need to do the Same," published on Forbes, notes that "this is more challenging than ever, as we see cybercriminals raising their game in response to better and more sophisticated security practices."
Additionally, the threat landscape is changing, with only the highest-skilled hackers surviving in this pressured and professional environment. These hackers have started changing their modus operandi and are concentrating on crafting and delivering highly targeted ransomware attacks that are both destructive and effective, depending on which side of the coin you are viewing the world from.
Therefore, because of the human-centric nature of these cyberattacks, it is essential for mobile device users to correspondingly up their game and diligently protect themselves from these attacks by using the latest cybersecurity technologies and best practices.
Quintessential security tips to protect your smartphone or tablet
Consequently, here are 5 security imperatives to help you protect your mobile device:
Encrypt all communications to and from your device
Without installing third-party encryption tools on your mobile device, all of your online activities are open for anyone, including hackers to view and access. As a result, your device is vulnerable to cyberattacks, and you run the risk of losing private and even sensitive data. Thus, to mitigate these risks, it is essential to install a VPN, also known as a Virtual Private Network.
Use strong passwords
The global coronavirus pandemic and the resultant need to use the online space for aspects such as shopping, work, and social communications, and online banking, has created the need for strong passwords that are almost impossible to hack.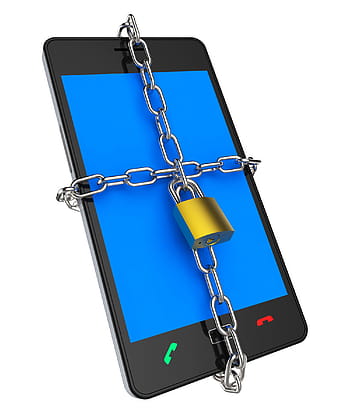 Unfortunately, the weakest point in all online accounts is the user password. And, with the use of increasingly sophisticated hacking tools, breaking into mobile devices that do not follow password-security best practices is easy. Consequently, it is essential to create strong or long-tailed passwords because our entire lives are now spent online. And, we need to ensure that our personal and sensitive information is kept secure.
Avoid using free or public WIFI if you can
There is no doubt that free WIFI access is a huge attraction to anyone who is paying large amounts for expensive data. Unfortunately, most free WIFI points are not encrypted. Consequently, it is easy for hackers to access your user details for websites like your online banking. Thus, it is preferable not to use free WIFI points. And, if you need to, consider installing a VPN on your mobile device to prevent hackers from gaining access to your private information.
Keep your device's OS updated
There are two main mobile device operating systems (Apple iOS and Google Android). And, as new security loopholes are being discovered, both Apple and Google spend a considerable amount of time developing and rolling out updates to patch these vulnerabilities. Therefore, it is essential to make sure that your mobile device's operating system is always up to date.
Install a mobile antivirus
An antivirus program is designed to check all files and apps downloaded onto your device for malicious code that, when launched, could send your private data to the hacker who developed the malware. Therefore, it is essential to install a reputable antivirus app to protect your mobile device from the installation of malware.
Final thoughts
In summary, it is essential to take responsibility for your mobile device's cybersecurity. The hackers are out there, and as their skill, and technology improves, they will continue to improve their hacking tools' sophistication levels.
Thus, the best way to counter the chance of being hacked is to install the security tools and apps highlighted above, especially a VPN because the VPN is a multi-functional security mechanism. Not only does it encrypt all data transferred between the Internet and your device, but it provides a secure tunnel; thereby, allowing your device to between your device and your home or office network.