Earlier, we had written articles on "How Would Our Super Heroes Look Like In Their Old Age" and "Your Favorite Superheroes As Heavily Armed Robots". Have you ever wondered what would happen to your favourite characters if some dangerous virus turned into zombies? An artist had the unique idea to infect Tintin, Popeye or Batman in a terrifying series of illustrations. 
Andre De Freitas , better known under the pseudonym of Megatherium ,  is an artist that chose to contaminate your favorite characters and transform them into terrifying zombies. Most of these characters have marked our childhood, like Popeye, Charlie or the inimitable Donald. The most recent examples of these super heroes is  Iron Man , Batman or Buzz lightning . No doubt after seeing these photographs you will never see your super heroes in same light again.
Batman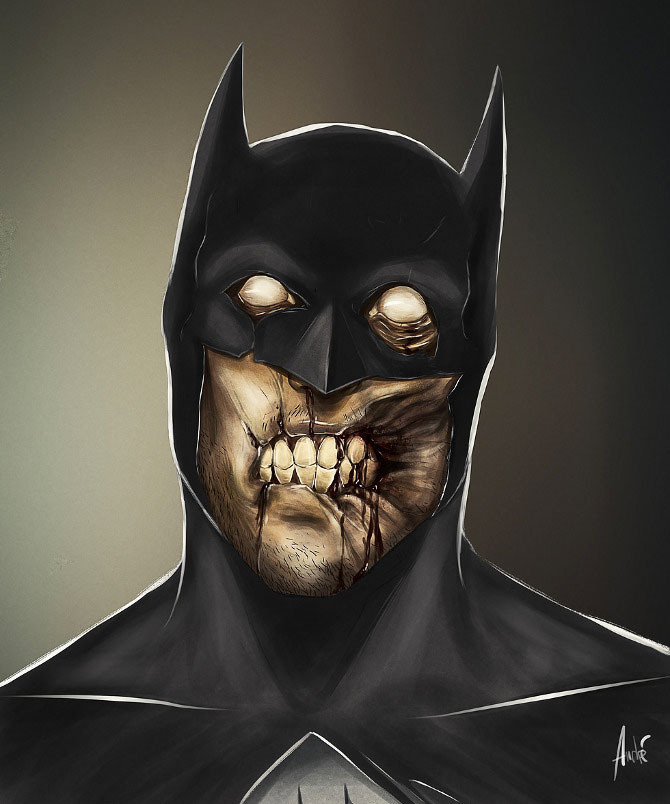 Buzz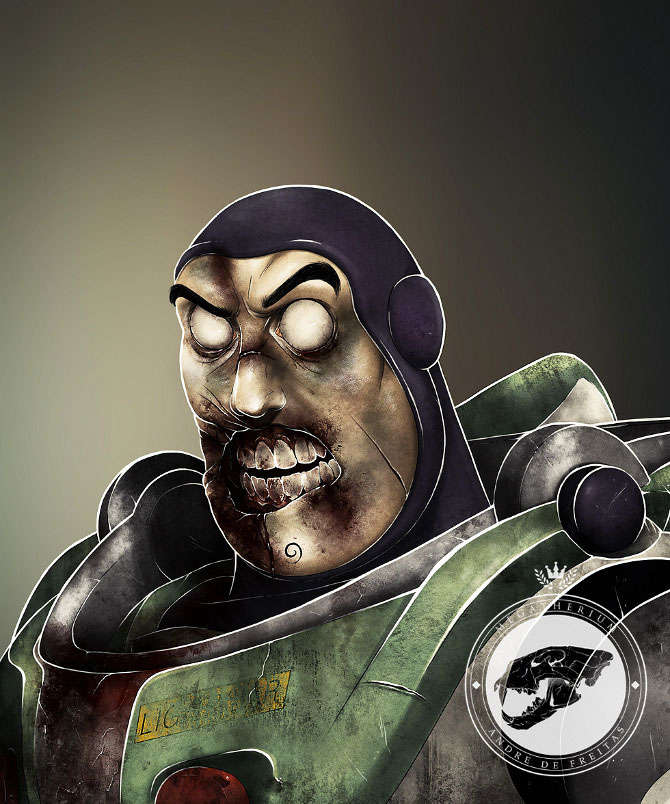 Tintin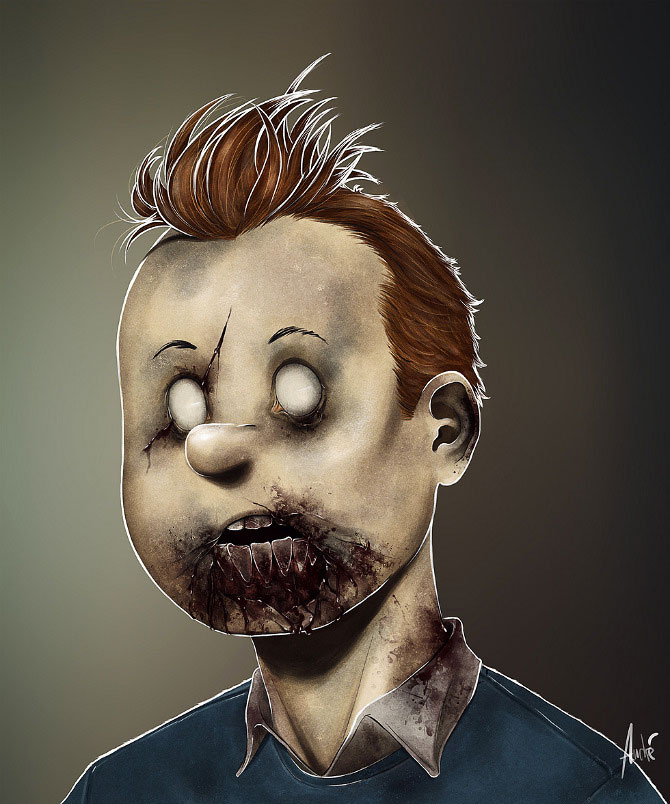 Bill the Butcher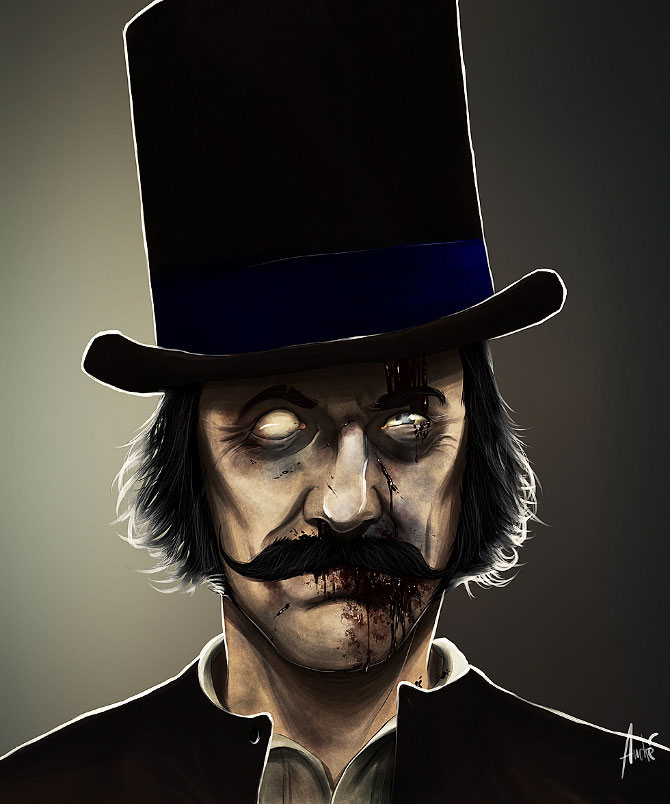 Archie Andrews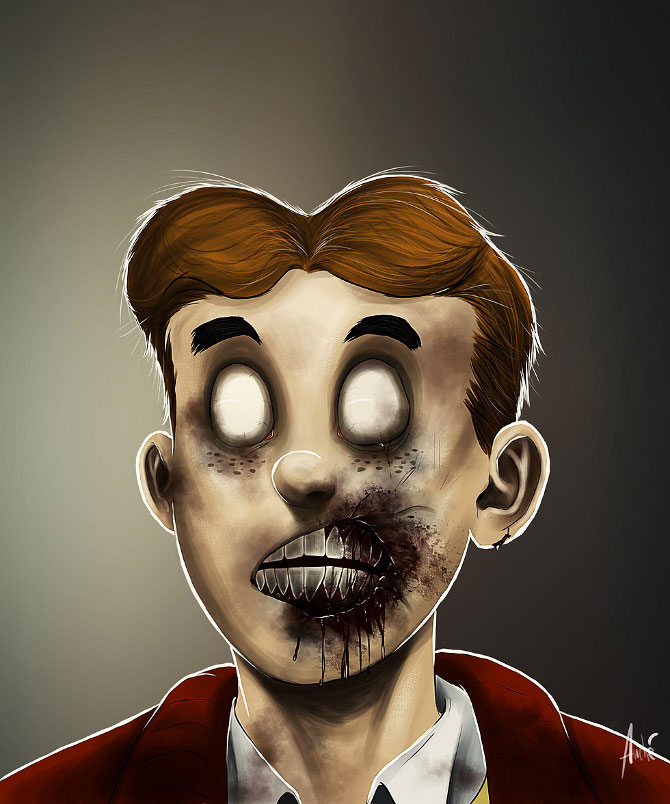 Ryu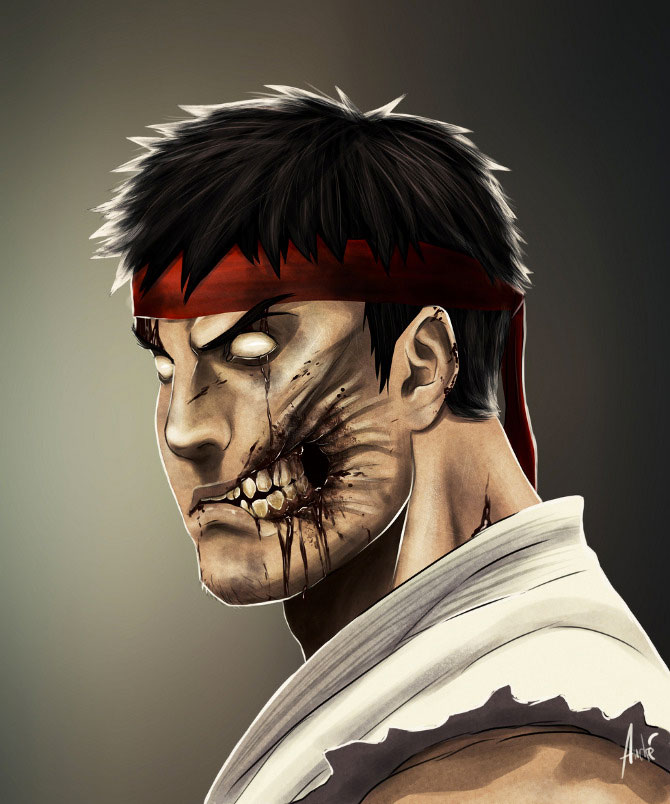 Raphael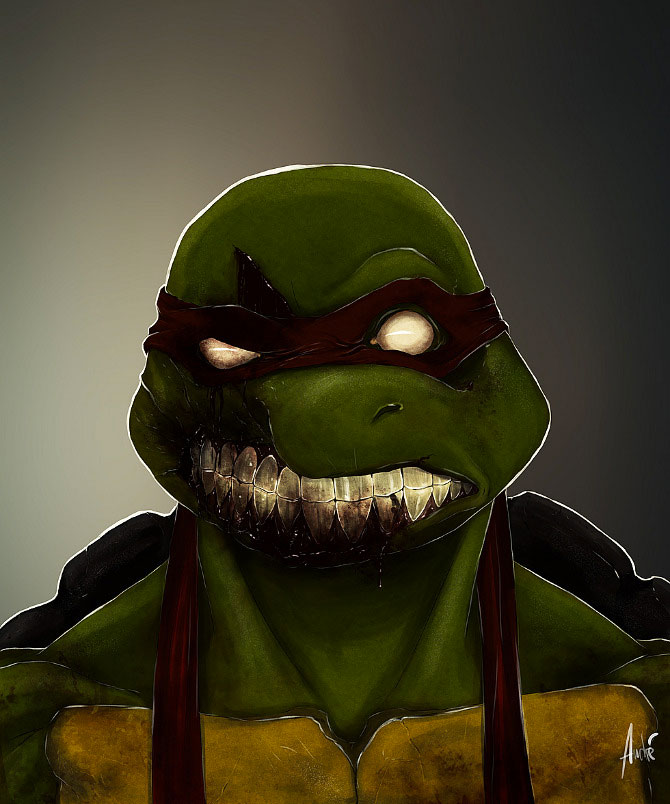 Popeye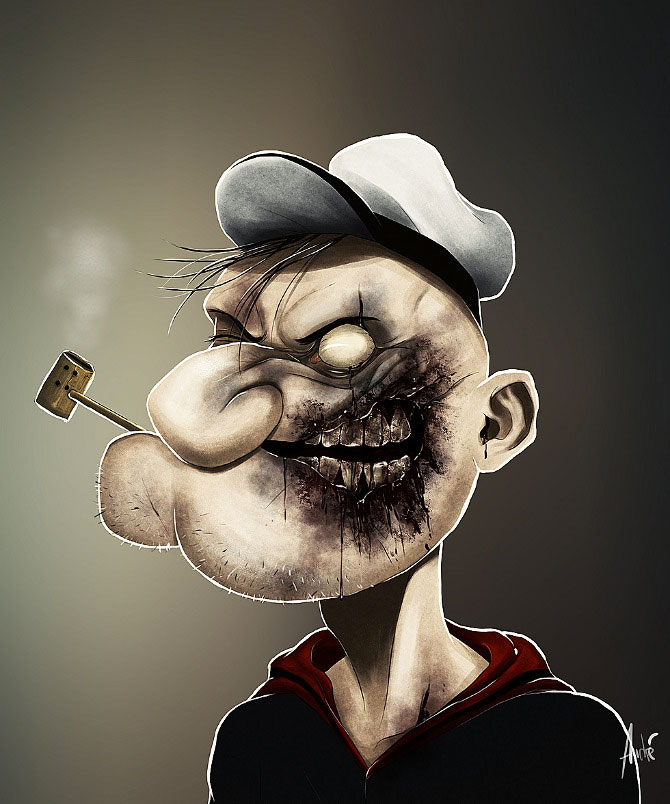 Luffy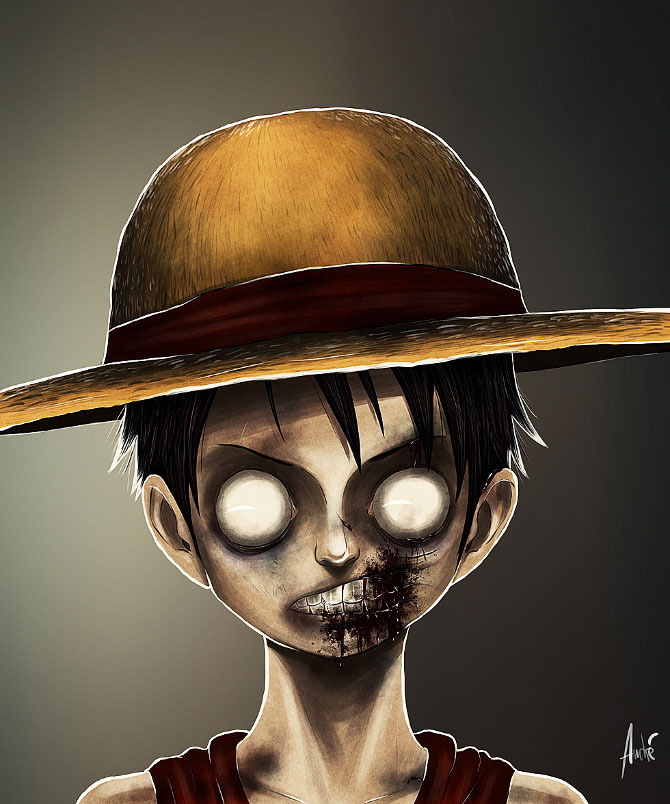 Charlie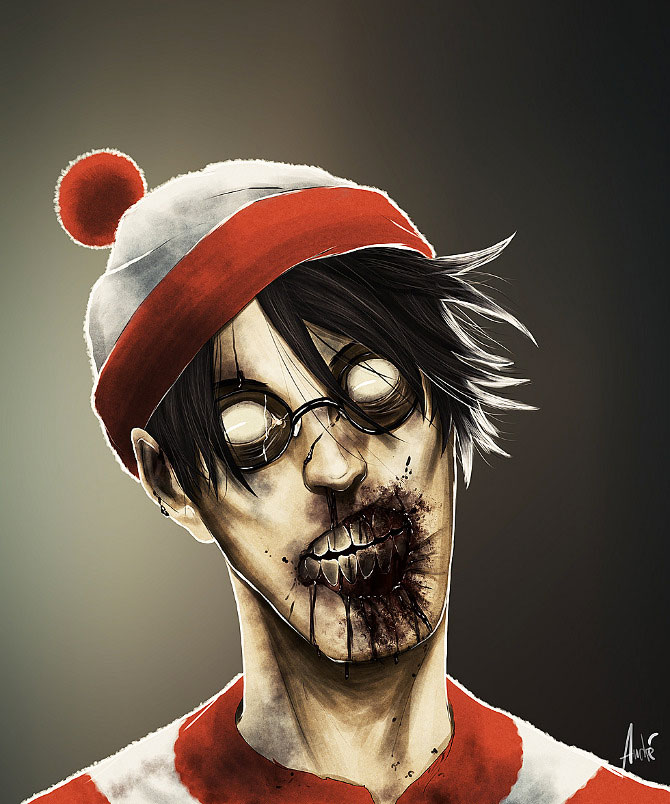 Donald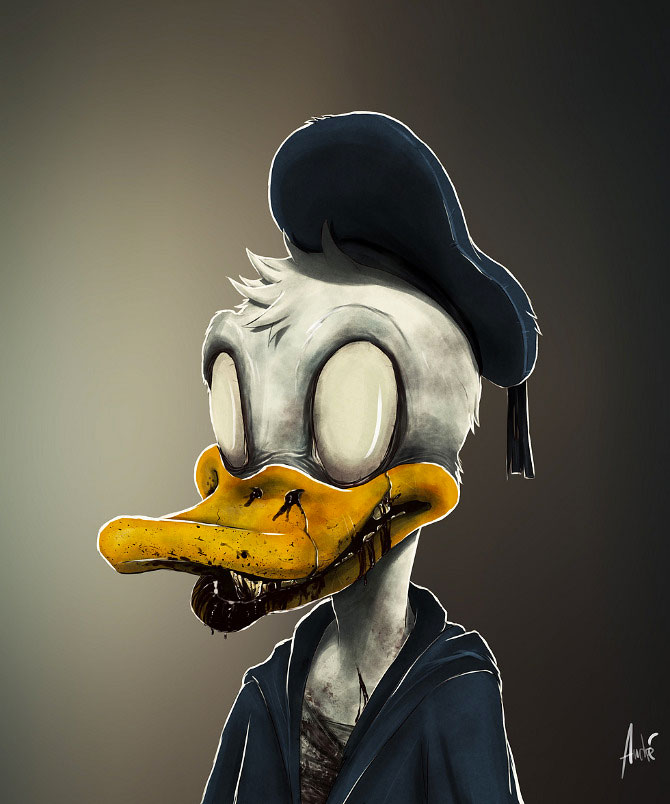 Charlie Brown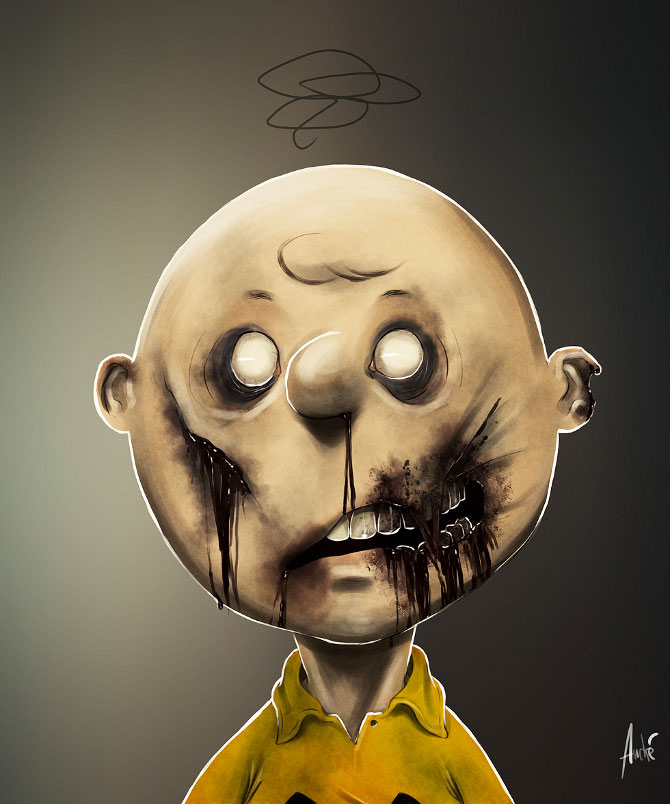 Iron Man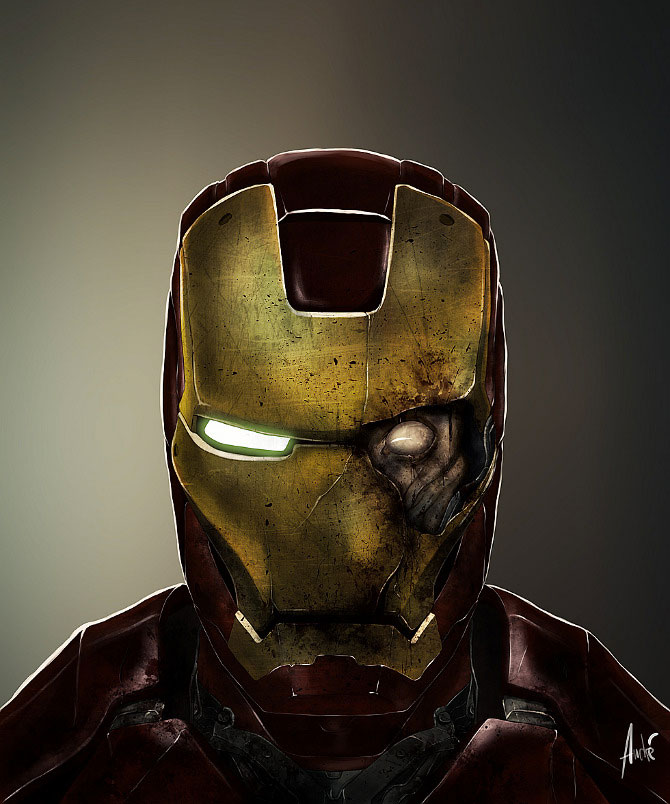 Maybe these pictures will give some ideas to the future filmmakers. Which super heroes would you like to see turned into a zombie?