When you want to board a train, waiting in the station is not necessarily the most exciting moment. However, in some stations this becomes a magical moment thanks to the beautiful architecture of the station building. We make you discover six of the most beautiful train stations in the world.
1. Gare Guillemins, Belgium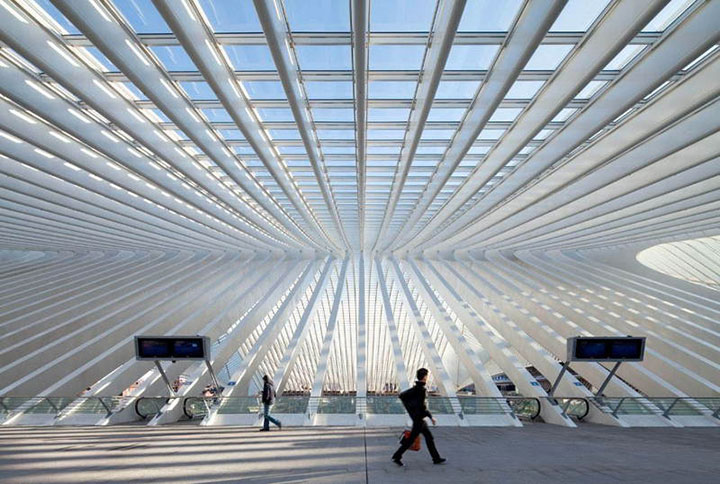 via SOA architecture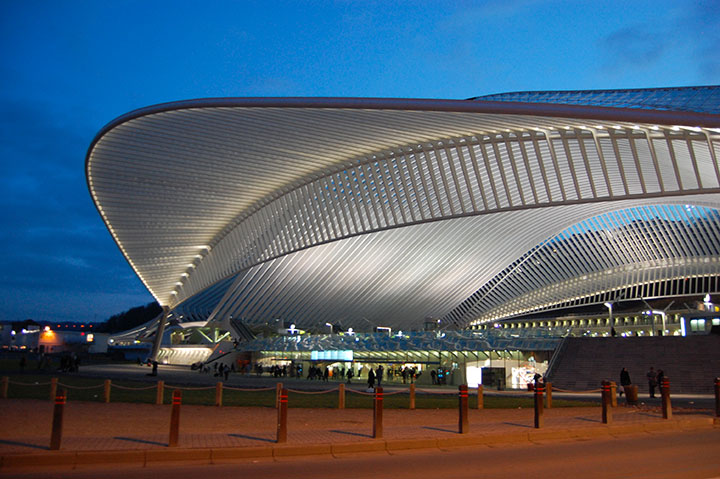 via wikipedia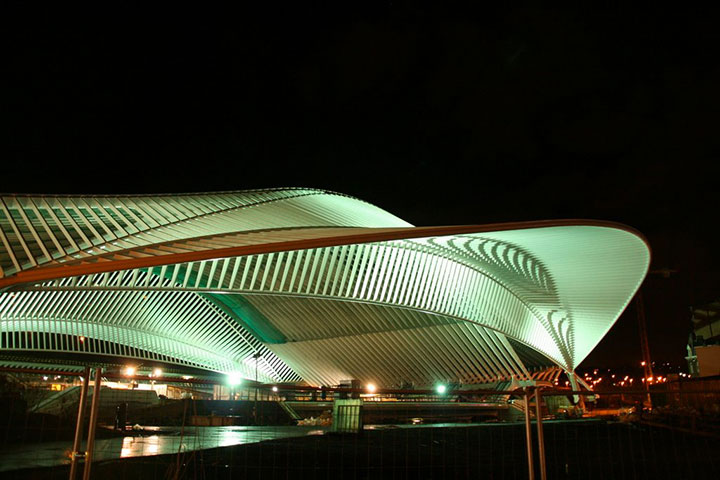 via Panoramino
Designed by Santiago Calatrava , this impressive station was inaugurated in 2009 and has immense projected arches made of steel, glass and concrete with a height of than 32 meters.
2. Sao Bento, Portugal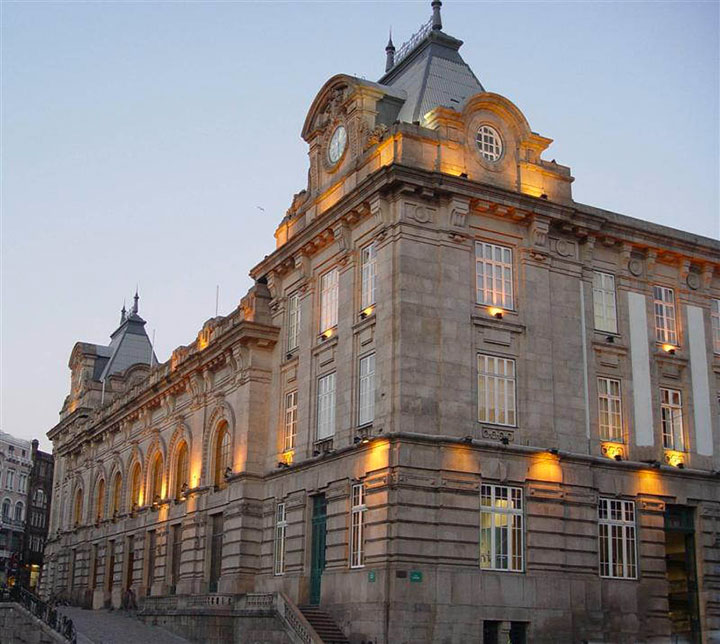 via wikipedia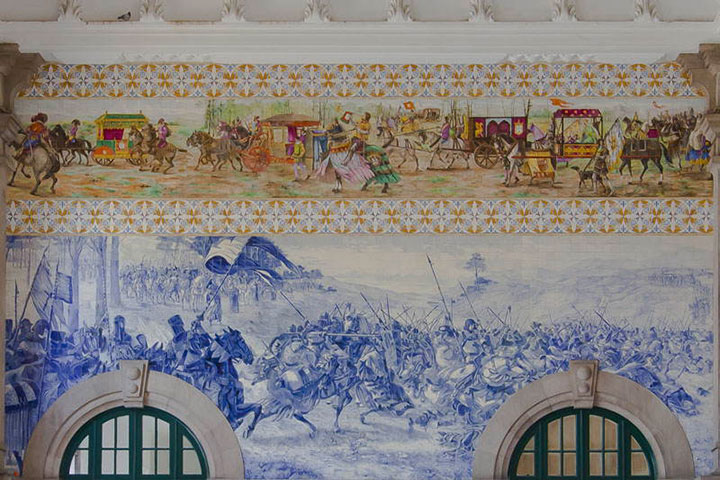 via wikimedia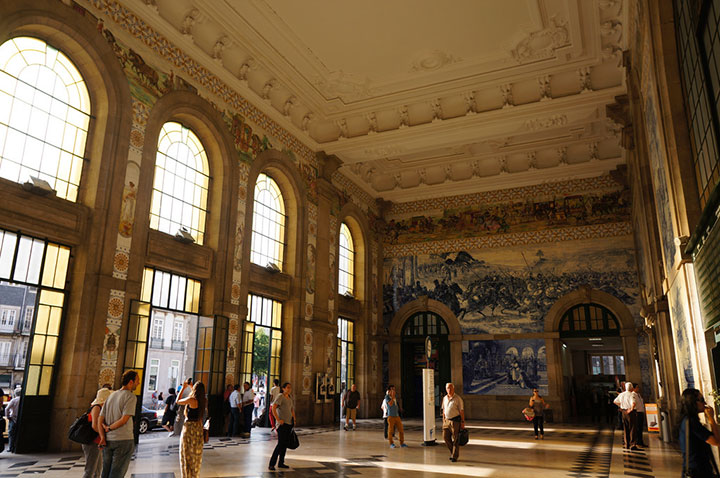 via go spain
With its walls covered with 20 000 decorated tiles called "azulejos" and its main hall having a big stone facade, it is the largest train station in Porto. The tiles are particularly amazing which depict the country's historical battles fought in the fourteenth century. The artist Jorge Colaço took 11 years to complete them.
3. Chhatrapati Shivaji Terminus, India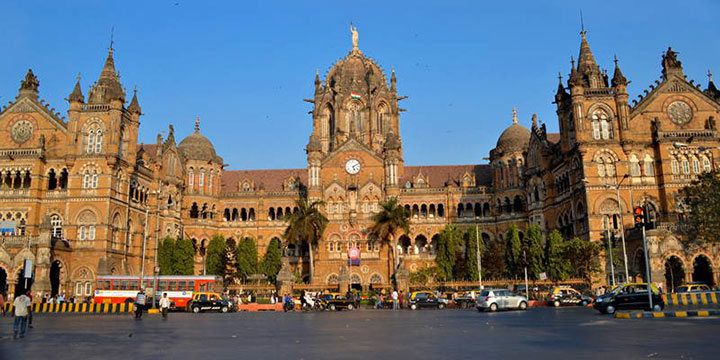 via wikimedia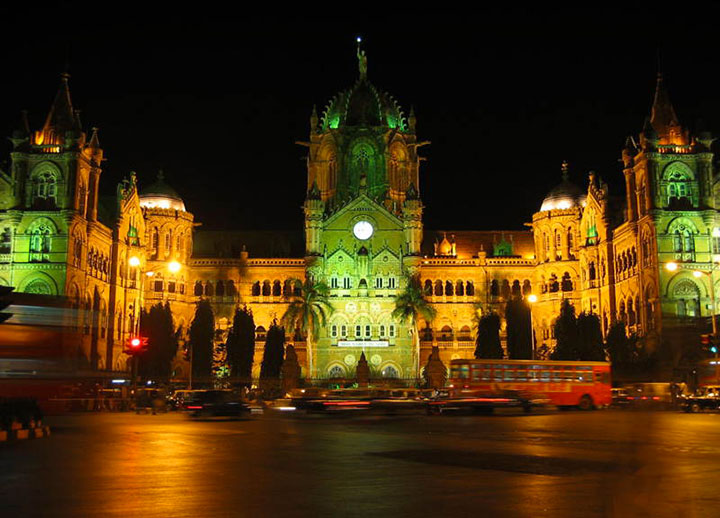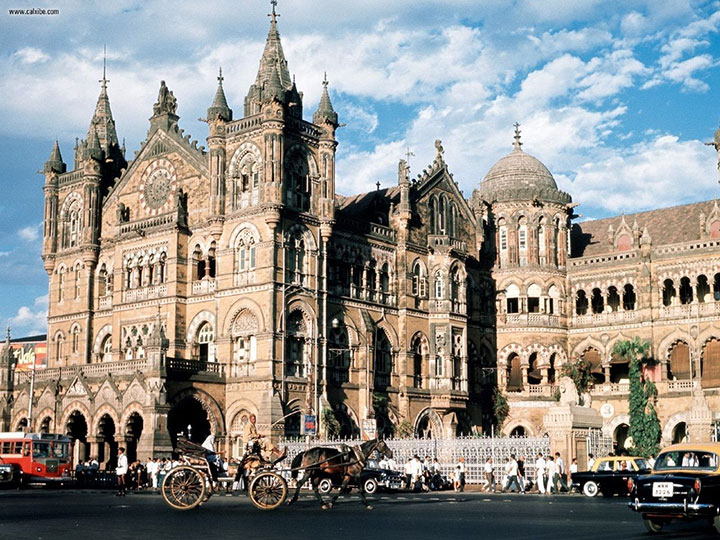 via Pravasi today
This station is located in Mumbai and is declared as a World Heritage Site by UNESCO due to its splendid architecture. Designed by Frederick William Stevens, the building was opened in 1887 in honor of the Golden Jubilee of Queen Victoria. The resort takes its inspiration from the Mughal as well as Victorian Gothic style. The station is also famous for the dance scene of the song "Jai Ho" at the end of the film Slumdog Millionaire.
4. Gare de Lyon, Paris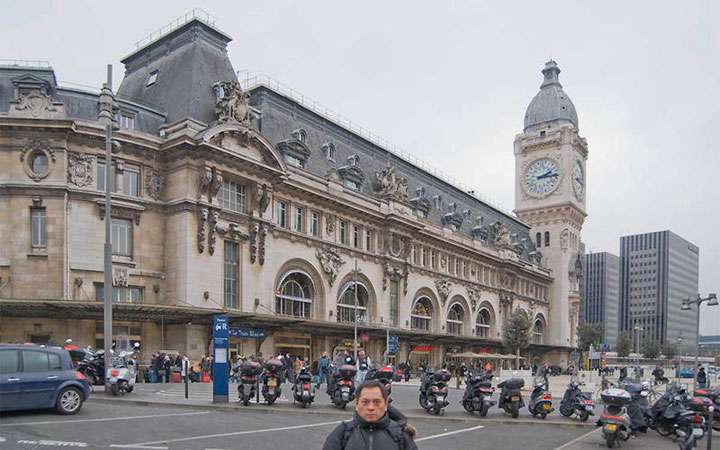 via my travel photos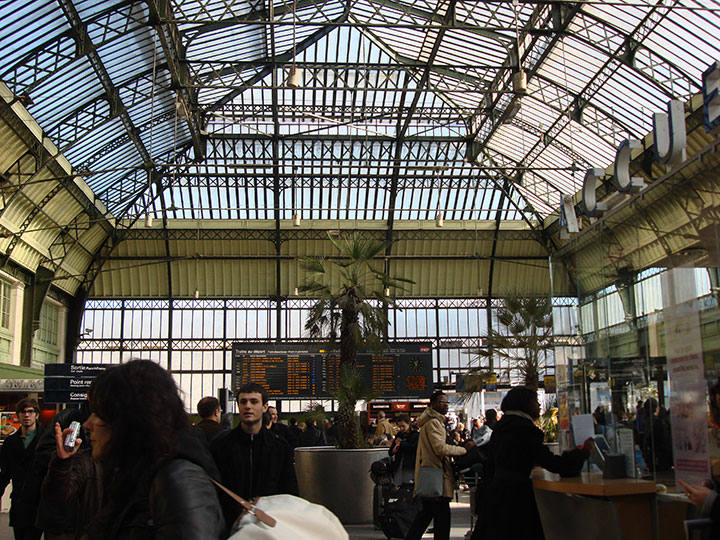 via taxibrousse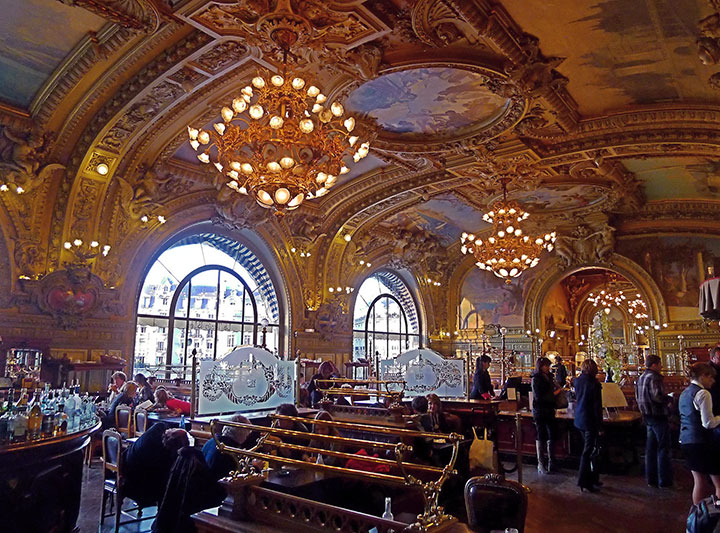 via wikipedia
Gare de Lyon located in Paris is known for its luxurious construction. Built in 1900 for the Universal Exhibition, it has a complex but coherent and striking structure. Le Train Bleu restaurant in particular, attracts hordes of tourists who enjoy the old architectural style of the place. Famous personalities who went there like Brigitte Bardot or Salvador Dali have their photos displayed there.
5. Elektrozavodskaya and Komsomolskaya stations, Moscow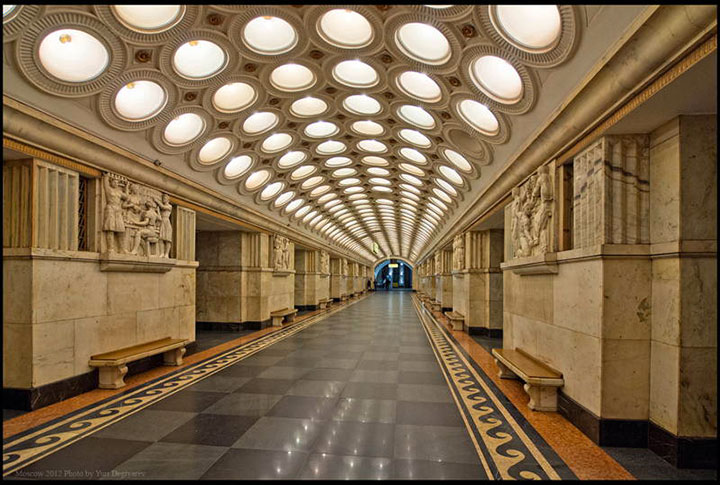 via flickr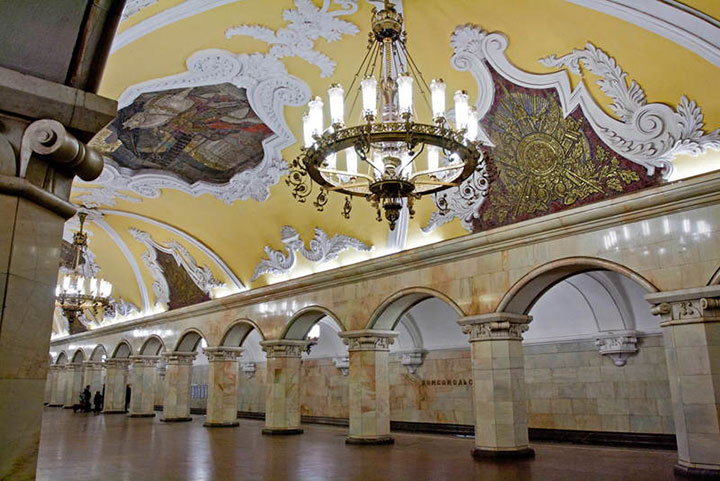 via blogspot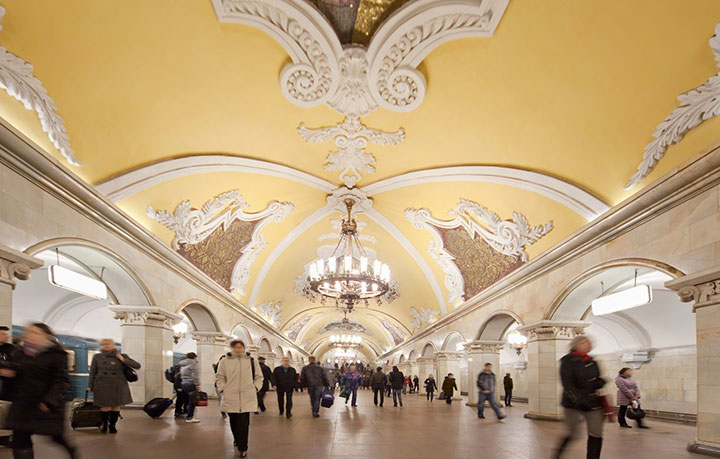 via travel scapism
Located in Moscow, these two stations are known for their clear and bright interior. Elektrozavodskaya (taking its name from a bulb company bulb) contains the creations of Russian artists such as Vladimir Schuko, Vladimir Gelfreich and Igor Rozhin. Komsomolskaya was built with red granite, marble and exhibits incredible mosaics.
6. Antwerp Central Station, Belgium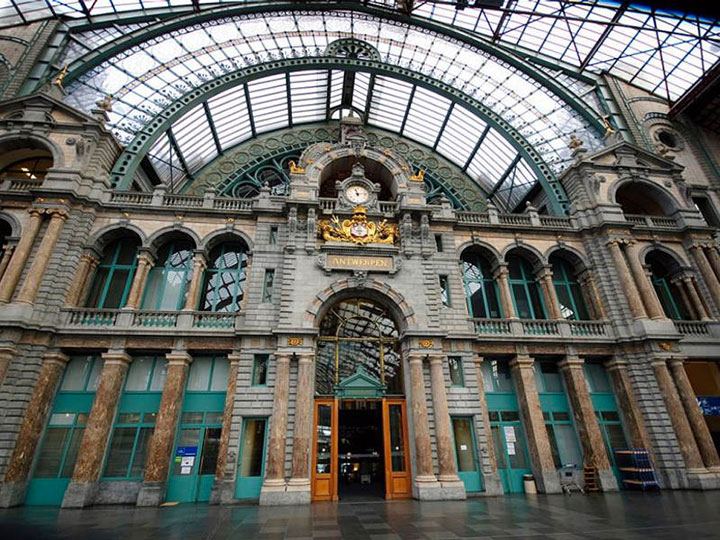 via cn traveler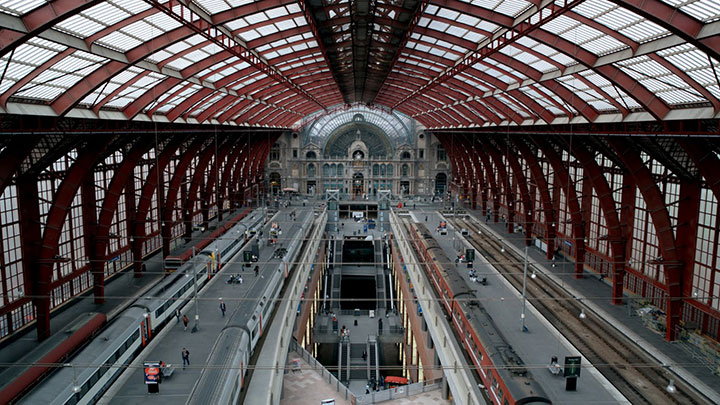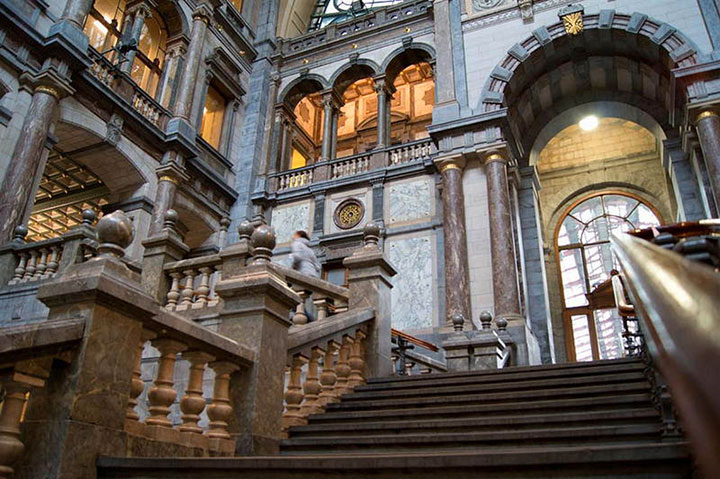 via blogspot
This station was named the fourth most beautiful train station in the world in 2009 by the magazine Newsweek . It is considered one of the best examples of Belgian architecture, combining artistic sensibilities of renowned architects like Louis Delancenserie , Clement Van Bogaert and Jan van Asperen. The station was built between 1895 and 1905 and takes the form of large domes with train shelter made ​​of steel and glass.
We were really impressed by these stations because of their fantastic architecture. Do you know other train stations that make you dreaming because of their beauty?