Do you dream of being able enjoy a unique relaxation and comfort at your home? This is now possible thanks to Zen Float. Shane has designed a very special tent where you can enjoy a unique moment of relaxation. We explain the details of this incredible invention. 
Due to their ability to reduce stress, anxiety and even physical pain, isolation tanks have gained popularity in recent years. Shane Stott  has developed an isolation tank to make the experience more accessible with the project The Zen Float. It is in the form of a tent, it can even be assembled at home. It has a stainless steel frame and waterproof double layer fabric to keep the light out.
Impervious to light and sound, the tank is filled with about 30 cm of water. This water contains a high dose of Epsom  salts and is heated to the same temperature as the human body, giving the user a feeling of weightlessness and allowing him to relax and rejuvenate. The tank has its own heating system to keep the water warm. He also designed a pump that works as a filter to keep the water always clean.
The idea of creating a sensory deprivation tank is nothing new although the cost and difficulties of transport made it inaccessible to many. Shane rightly aims to overcome these handicaps by creating a tank that is both portable and requires no plumbing and does not require you to mortgage your house to get it. After developing a successful prototype, Shane has turned to Kickstarter to raise funds and make Zen Float available on the market. If all goes well, it should be marketed by August 2014.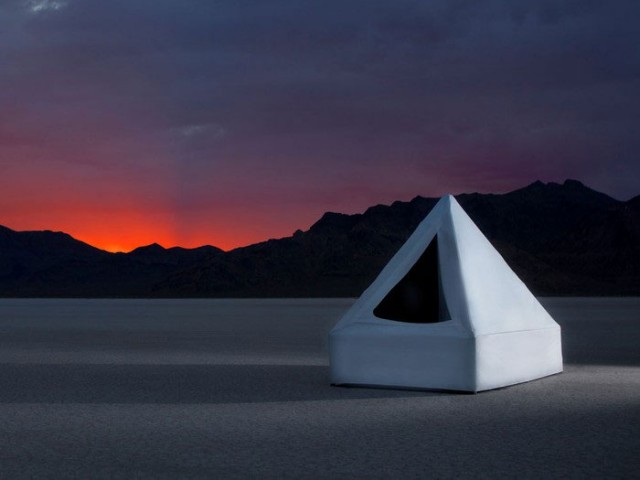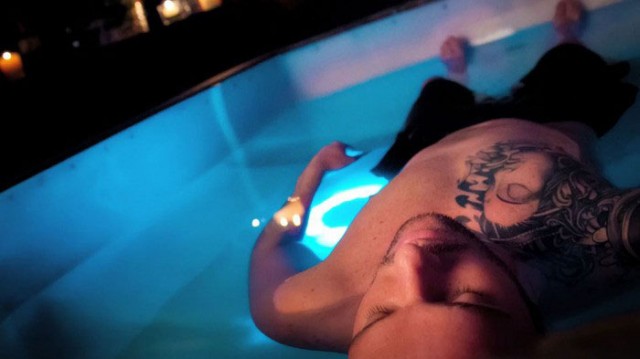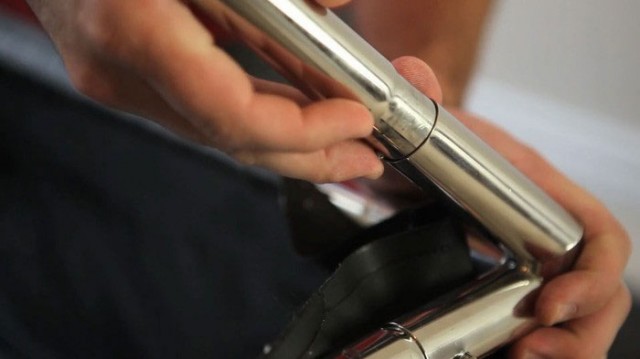 This project has totally seduced us! We would love to bath in this sensory deprivation tank. Congratulations to Shane for his very good idea. Would you like to live this unique experience?