What if your room was transformed into a real race track? RomoCart proposes to convert your iPhone into a small robot on wheels, to challenge your roommates in a game that is reminiscent of  Mario Kart. Using projectors you can dynamically generate the race course, special items and weapons to fire on enemies in case of evil situations. Discover without delay.
To enjoy RomoCart, it is necessary to own an iPhone and a small robot Romo. This little robot, which you can install on your iPhone, is capable of – among others – to move and display emotions. The two inventors of the project, Ken Kawamoto and Tomoaki Akitomi, went on to install pico projectors  and RGB sensors in the room to transform it into an augmented reality video game, inspired by the famous  Mario Kart.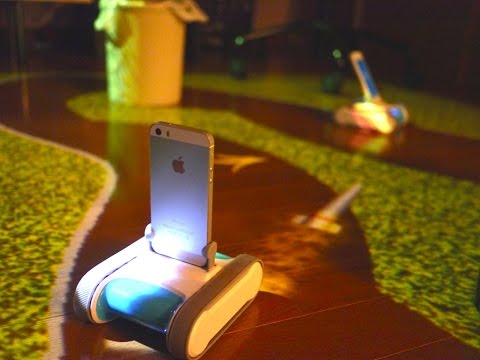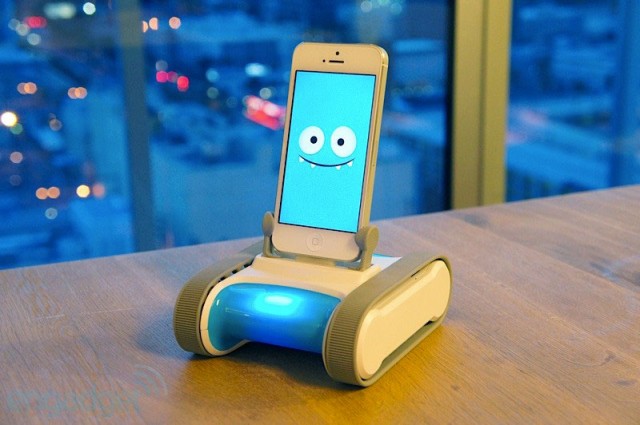 RomoCart primarily use its RGB camera to detect and measure the depth of the race course created by the projector. RGB camera can also help to detect and avoid any obstacles on the way. The obstacles which are in fact animated objects, are created using a projector. Passing over some of these objects will make you loose the control of the robot for few seconds. This fun project is not yet publicaly available, but would be free as promised by the creators of the games.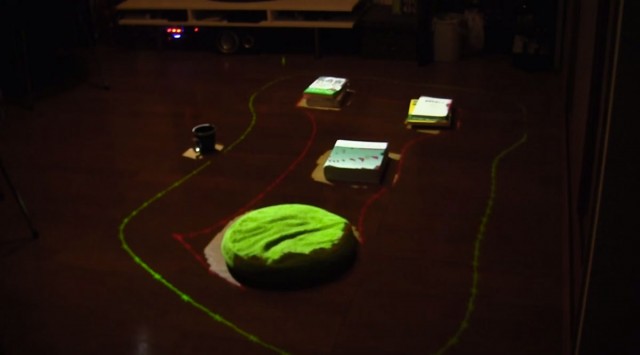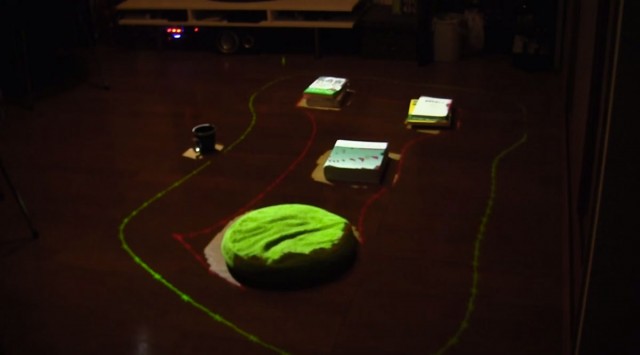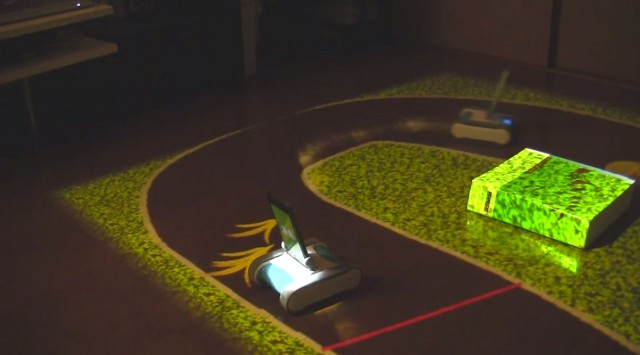 It is interesting to note how augumented reality has helped the progress of video games. This game by Ken and Tomoaki is really stunning and we appreciate their intention to make it freely available to the public. We would love to play this game in our offices during breaks. As for you, would you be ready to transform your living room into a playground?