Nowadays, many activies of our daily lives are being performed by the automated machines. Robots are also becoming more human-like. Especially, the Japanese companies are at the forefront of innovation in robotics. Now, in another landmark achievement, Japanese scientists have developed a robot receptionist which can communicate using sign language, thanks to its articulated hands. Discover without delay this amazing android.
Presented at the CEATEC 2014, Tokyo, this humanoid robot can express itself in Japanese sign language. "We wanted to develop a robot that can communicate in sign language, which is technologically difficult as it requires fast and precise movements," said Hitoshi Tokuda at the New Business Development division of Toshiba. Furthermore, due to its functions, the robot also requires a humanoid appearance.
The robot, named as Aiko Chihira, has the appearance of a woman in a pink blouse and a white skirt. This android is equipped with 43 motors, of which 15 are used in the head to produce fine facial expressions. Toshiba accomplished this project in collaboration with Tokyo engineering company Alab and several Japanese universities. Indeed, this robot can also find its function as company robot for old aged whose hearing gets impaired over time.
As of now, the machine speaks Japanese sign language but it will soon be programmed to communicate in American Sign Language. Camera systems and other sensors could soon be integrated into the system to improve its capabilities.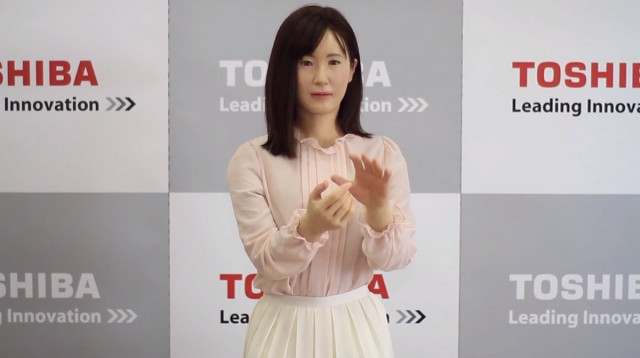 Toshiba says that it hopes to deploy Aiko as a receptionist robot in exhibitions next year. Later still, the real conversational ability of the robot will be developed using latest synthesis and speech recognition techniques.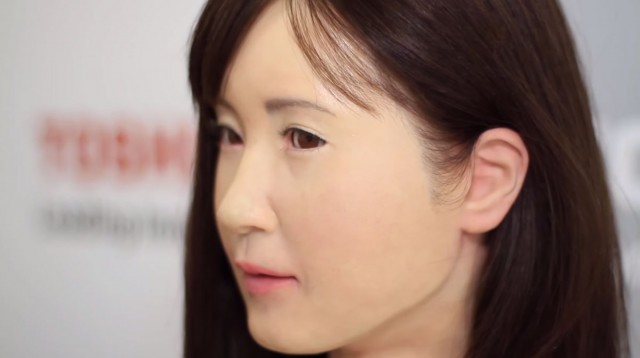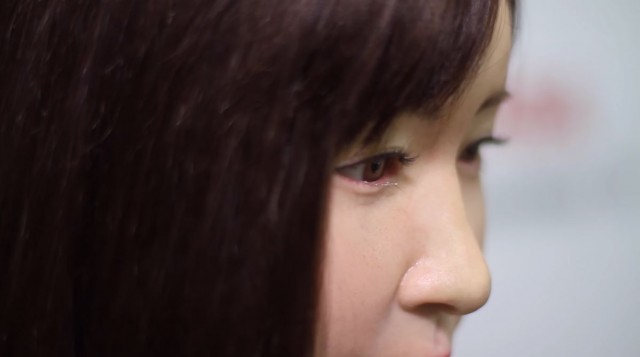 An android that can communicate using sign language is ingenious as well as more realistic. We commend the designers for their great work and imagine its ultility for deaf and hearing impaired. Would you be glad to see that robots help people with disabilities become better integrated in the society?