Takeoff of a rocket is a always an awesome spectacle both for the people who built it, and also for the general viewers. A company specialized in aerospace engineering has just put online a video of the launch and landing of one of its rocket, all filmed by a drone!
SpaceX is a construction company specializing in aerospace equipment, including some of which it builds for NASA. This company was created by Elon Musk who was a technology passionate, to whom we owe the idea of the Hyperloop a train floating at high speed, as well as a method of 3D modeling inspired by movies of Iron Man .
Some time before, the company has conducted a test flight of a model rocket, the  Falcon 9 Reusable ( F9R ) which has the distinction, as its name suggests, of being reused! Indeed, as you can see in the video, this rocket can take off and land without concern, allowing reuse.
A remotely controlled drone was used to film the first flight of this special type of rocket. So you can see the rocket fly up in the sky, stop a few moments and begin its descent and land in less than two minutes!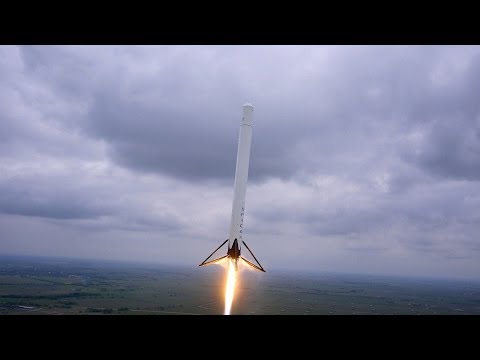 This video is really fascinating, it was a completely new view angle of the takeoff of the rocket as well as landing! The SpaceX idea of a reusable rocket is indeed very good for the environment as well as to stop the space debris from rocket launches accumulating in space. Indeed, the company is trying to develop this concept to be used in the next generation rockets. So that it may be used by space agencies around the world. Suffice to say that we would like to follow its development! Do you think the drones can become robot reporters and filmers for all kinds of events in the world?