Walk Wings can be regarded a more sophisticated version of the retro strap-on roller skates. You can use it to convert any shoes into skates thanks to its four retractable wheels. Which can be deployed or retracted using a lever on the back of the shoes.
Wana have more fun while making daily commutes you can try out these new types of shoes. Walk wing can be attached with any type of footwear that you normally use for commuting. It attaches to your existing shoes using an ankle strap, cover for toes as well as heel strap. You can enjoy a disco experience even while making the normal strolls.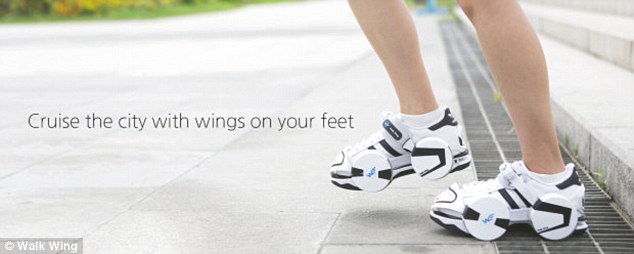 The four rubber wheels can be deployed using a lever that is located at the backside of the Shoe. Similarly, a heel brake also let you stop skating when you reach some uneven place, mountains or your destination. If you don't like the idea of wearing the skateboards while not skating, you can also buy a custom backpack, made for , Walk Wings, to carry them.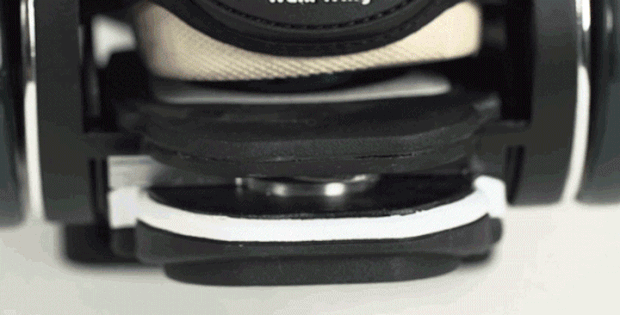 In order to provide a good balance, the four wheels are designed to have a low center of gravity. Walk Wings have been fabricated using the same material by which the sports shoes are made. According to inventor of these shoes YJ Lee from california, he had long dreamed of walking and skating in the city using only a single pair of shoes. It was like a dream come true. The project has been currently launched on the crowd funding site Kickastarer  to achieve a target funding of $50000. You can have a pair of Walk Wings for $90. Eventually, they would be priced at $200 a piece.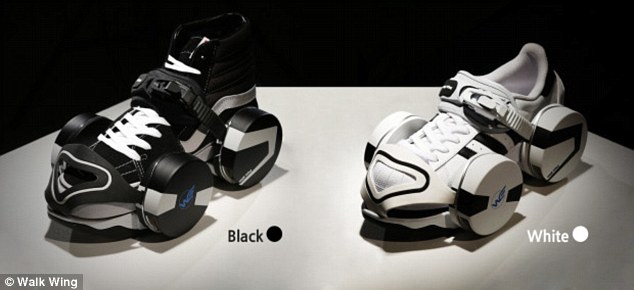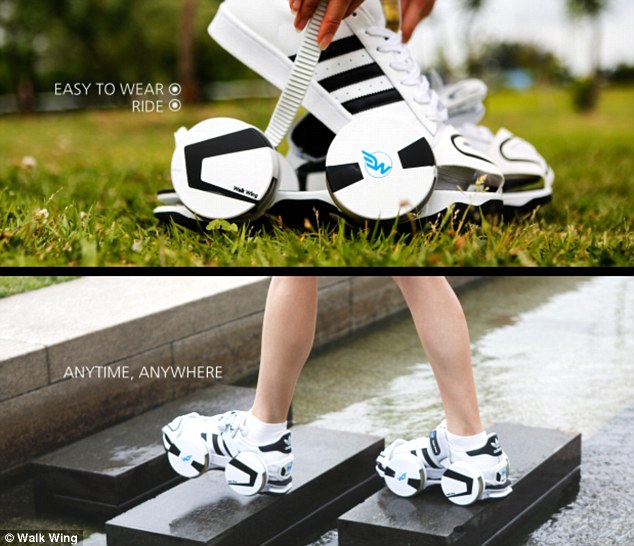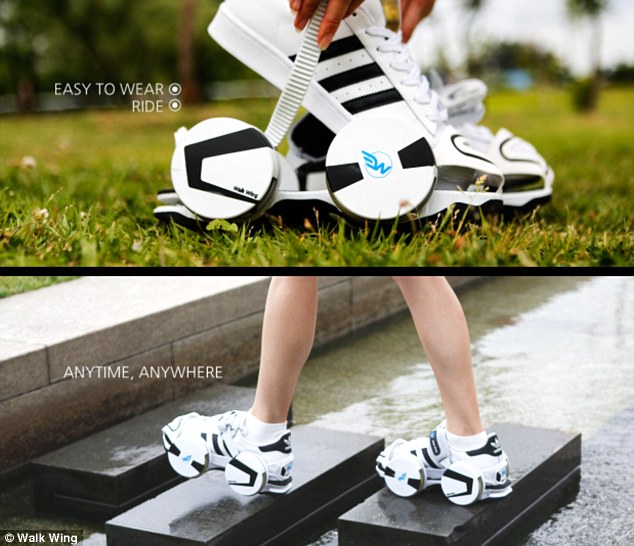 These Skating Shoes are really amazing and  cost-effective, we would love to try them once they are available for shipping.