Now it is possible to fix the worn out, damaged and old art pieces using digital recreation and augmented reality. This remarkable achievement is made possible through collaborative research of multiple universities researchers. A revealing flashlight is used to project a computer generated virtual reality picture on the object to reveal the details of the torn objects.
Do not worry if one of your precious old ornaments or artifacts is broken, worn out or damaged. The issue can be resolved now thanks to the virtual reality. A revealing flashlight can be used to recreate a virtual copy of artifact very closed to the original one. It is no doubt a remarkable achievement that can play role in preserving the old heritage. With the help of digital recreation, the revealing flashlight produces a computer generated virtual reality picture on the object which reveals the details of the torn objects.
Multiple universities took part in realizing this amazing project such as University College London and University of Bordeaux. First of all the researchers scanned the artifacts using  3D laser scanning. These scans even reveal the details which are even invisible to the naked eye. The scans are then analysed and digital reconstruction techniques applied. These reconstructed  images are then projected as flashlights on the damaged objects. The users can even interact with the revealing flashlight to reveal detailed information about object. Spatial augmented reality is a concept that has been used to combine the real objects with 3D models. The digital reconstruction gives the old objects a new look which once they had in earlier ages.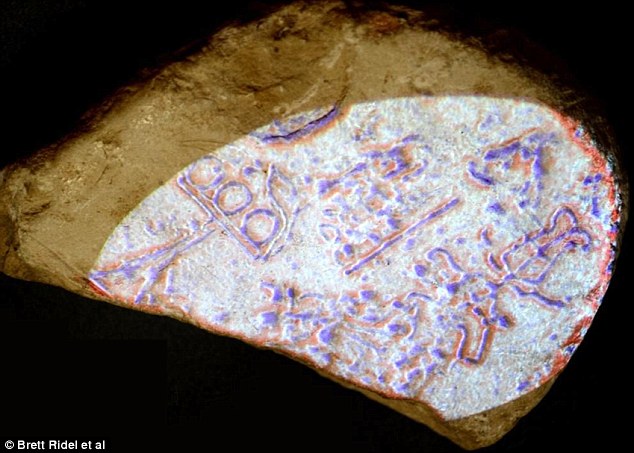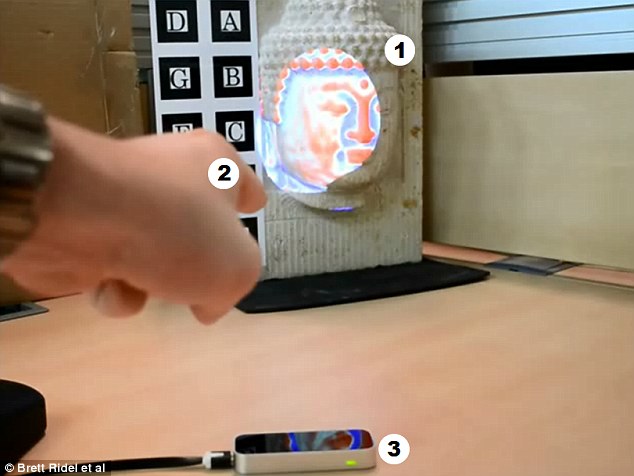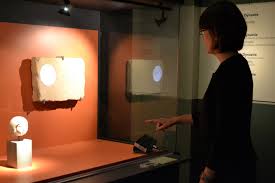 In addition to the amazing revealing power of the flashlight, it also comes with 6 degree freedom which lets the user point out the objects' part with the finger. So, you can see all those aspects of an artifact that are invisible to the naked eye. The aging effects such as erosion makes it difficult to distinguish fine features. The technology provides new way of visualization and interaction in order to examine the artifact more closely. The technology has enough potential to be used in multiple areas of science including archaeology and different trainings.