If you are a lover of cars, you will definitely fall in love with this hotel. You can stay in the luxurious rooms decorated with very different styles, but all focused on the same theme: the automobile. We make you visit this unique facility in the world.
The V8 Hotel in Stuttgart offers more than fifteen rooms and suites. They are all spacious and comfortable but especially decorated in a special way. Some of the sober ones have a large poster of racing cars, but others go much further: bed structures shaped as front car seat and decorative door or front with integrated wall motorcycle, etc.. The designers have pleased themselves as well as their customers! In total, there are 38 rooms, including 10 completely revamped waiting for you. And if you want to have more fun,  you can also visit the museum Motorworld, located in another part of the building.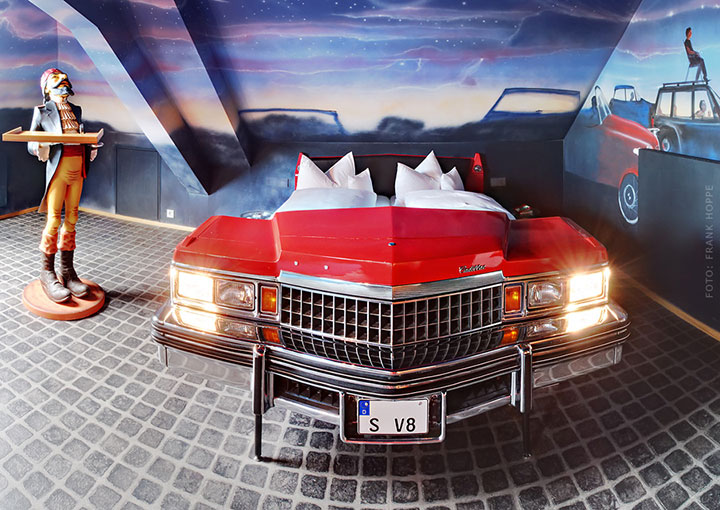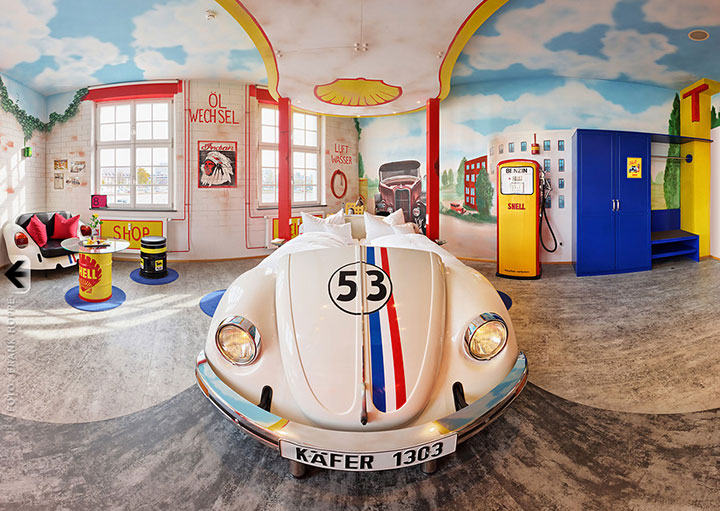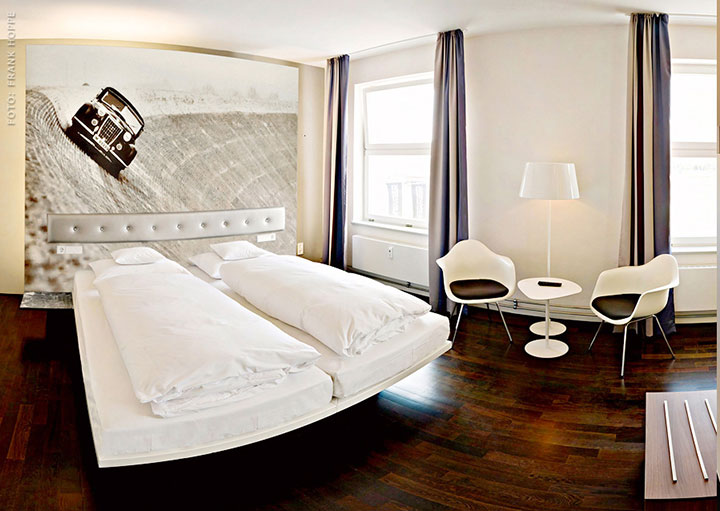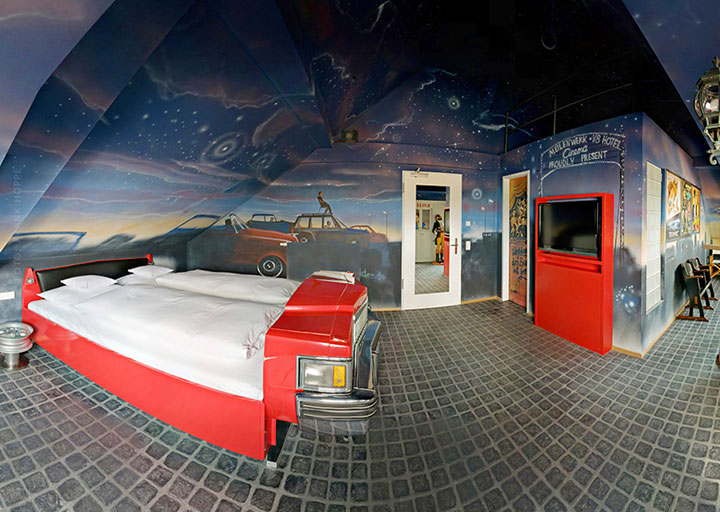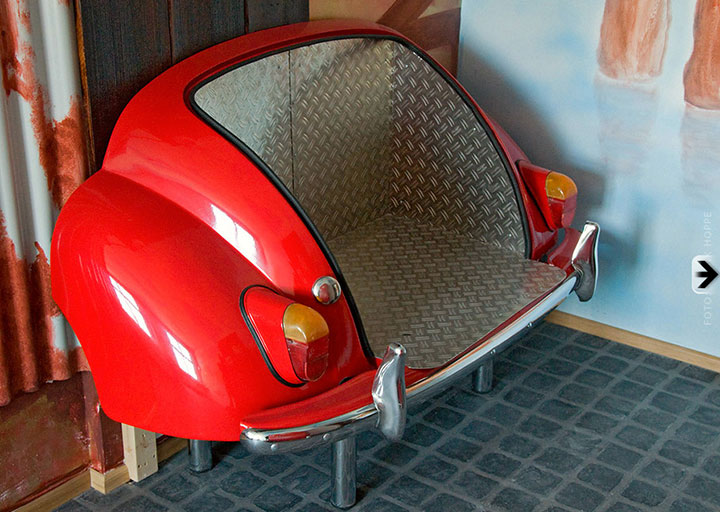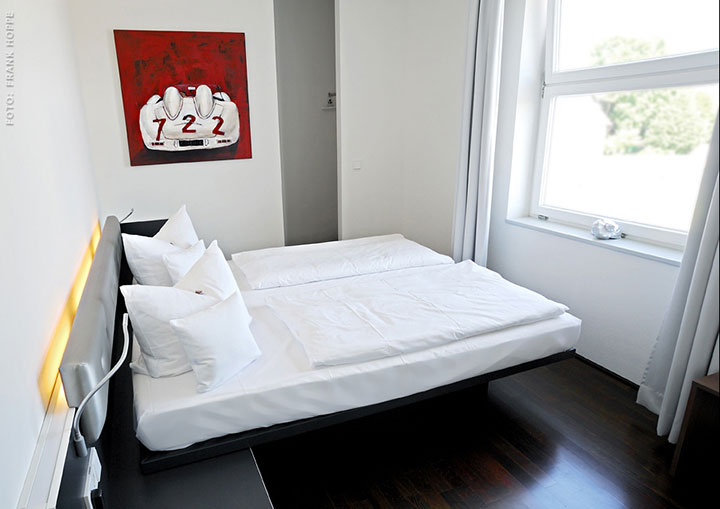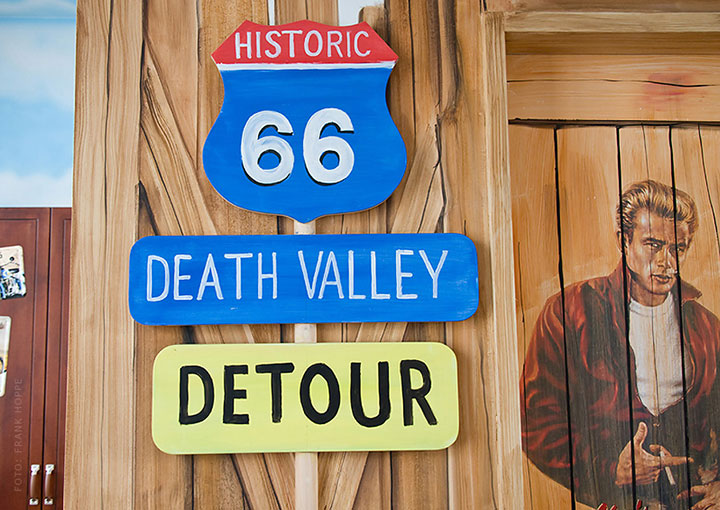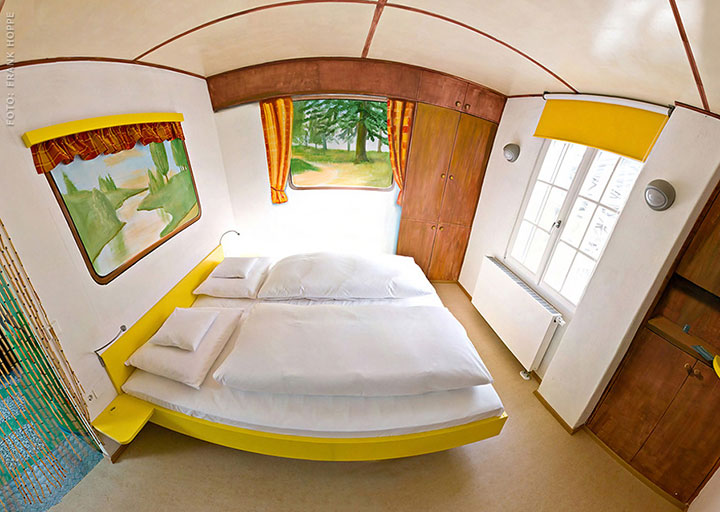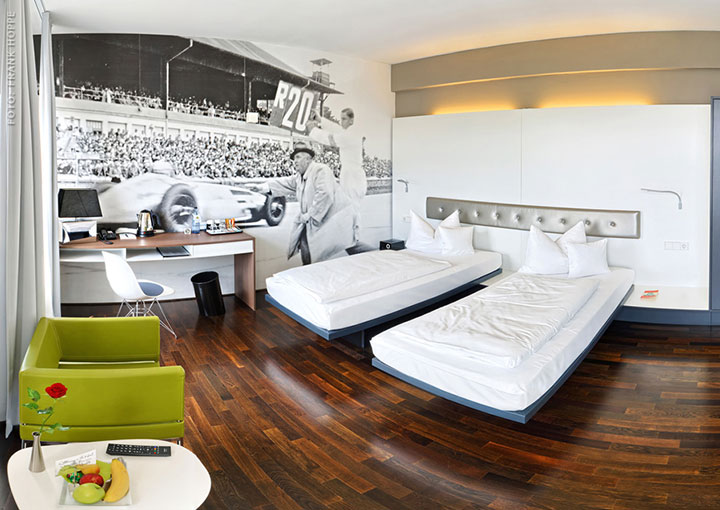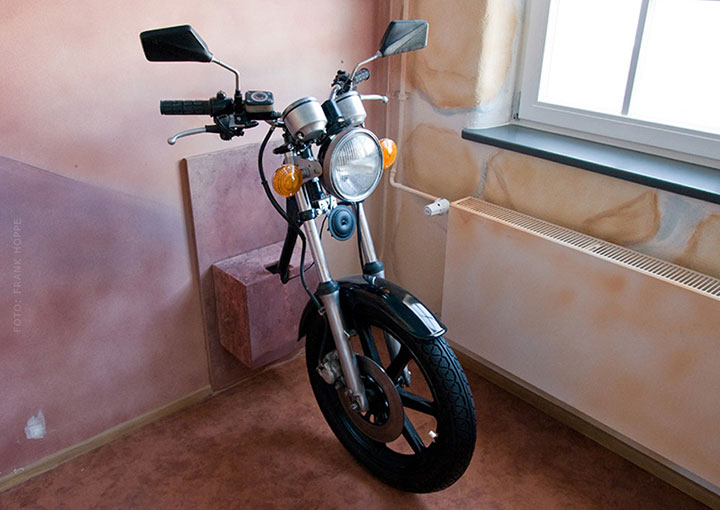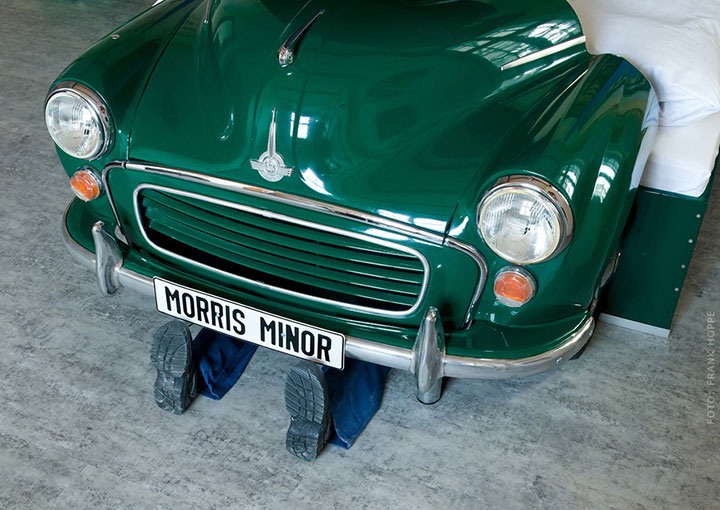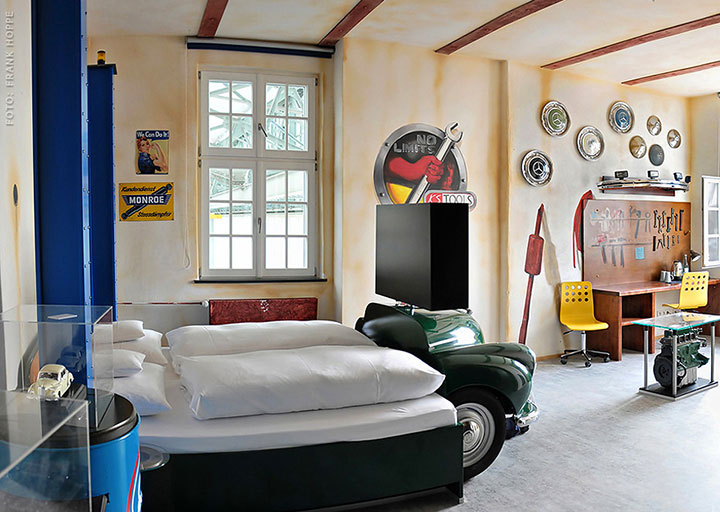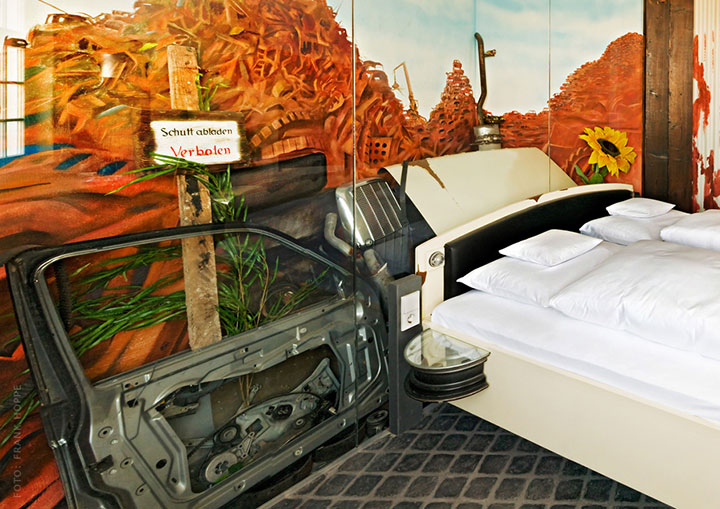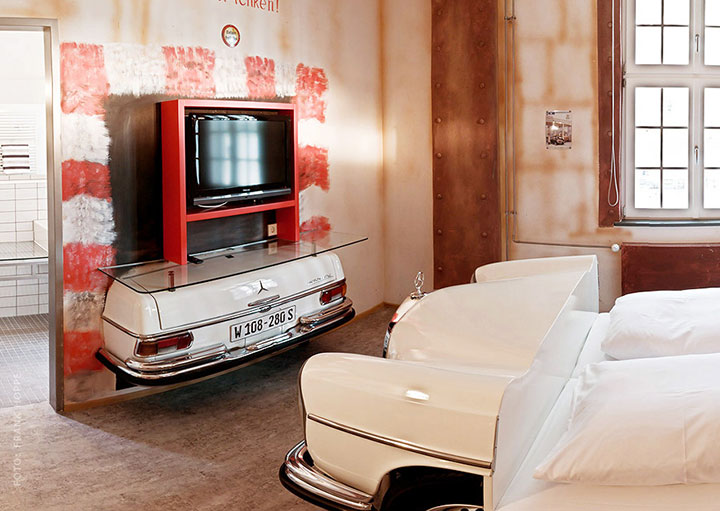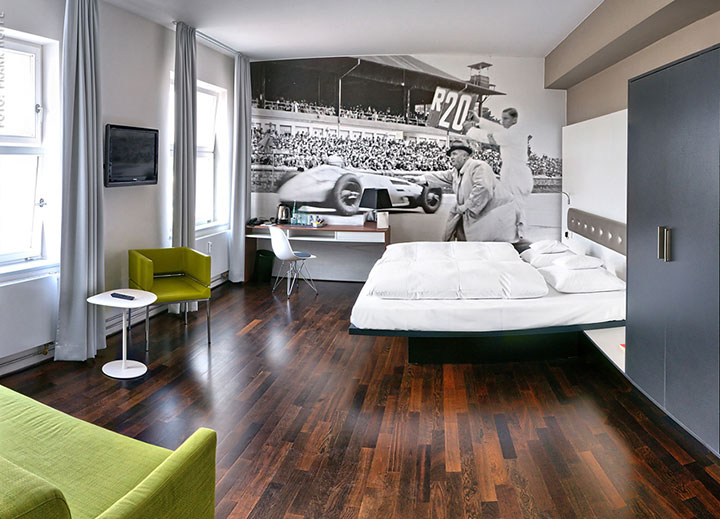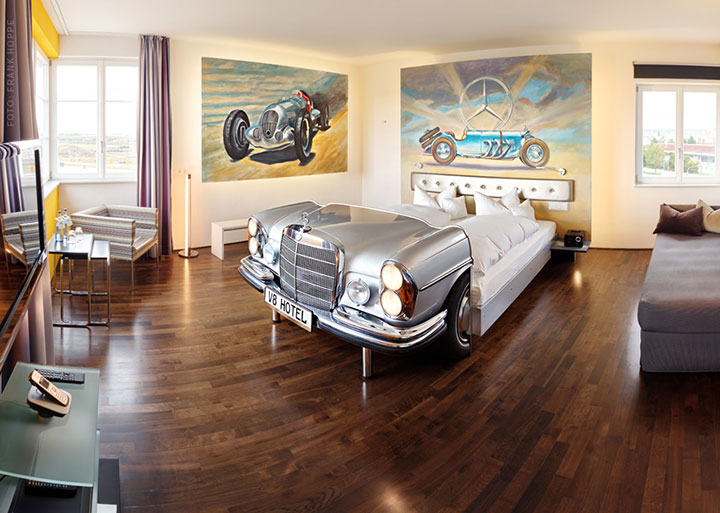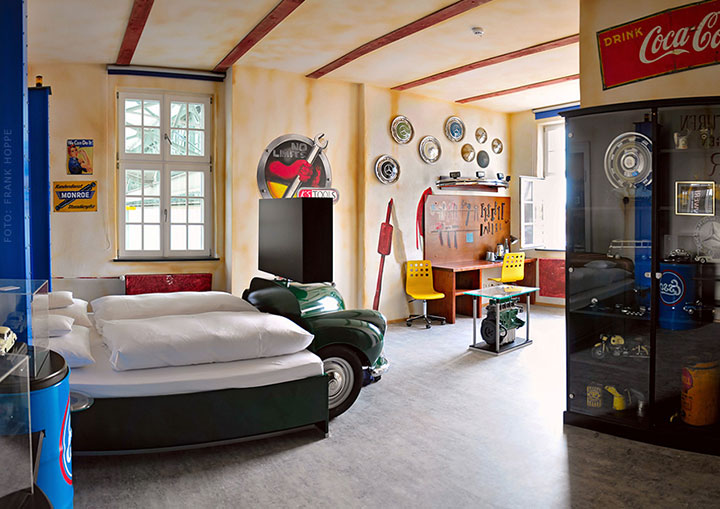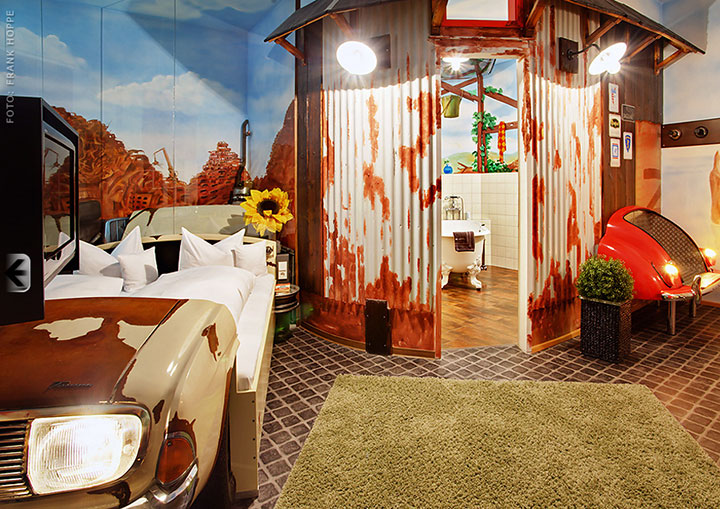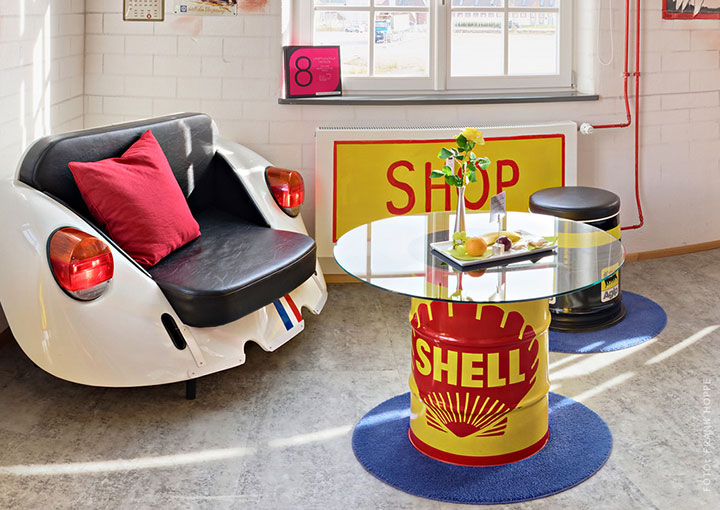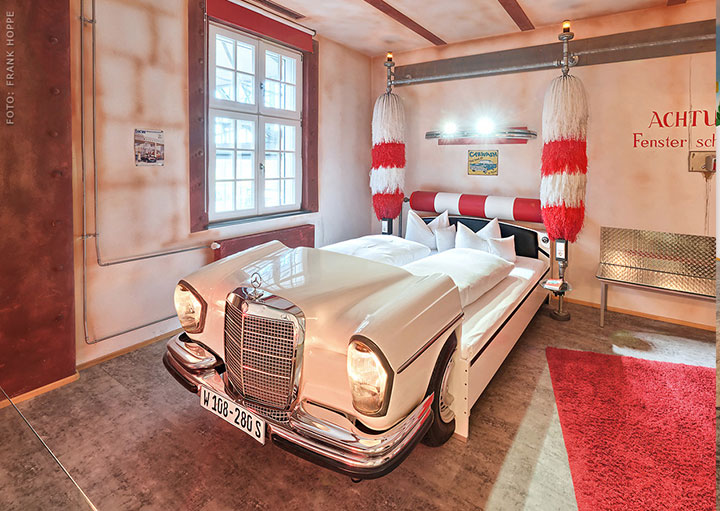 We're totally captivated by this hotel and its different rooms. We particularly love different car themes and models. Do you enjoy themed hotels or do you prefer the more traditional styled hotels?