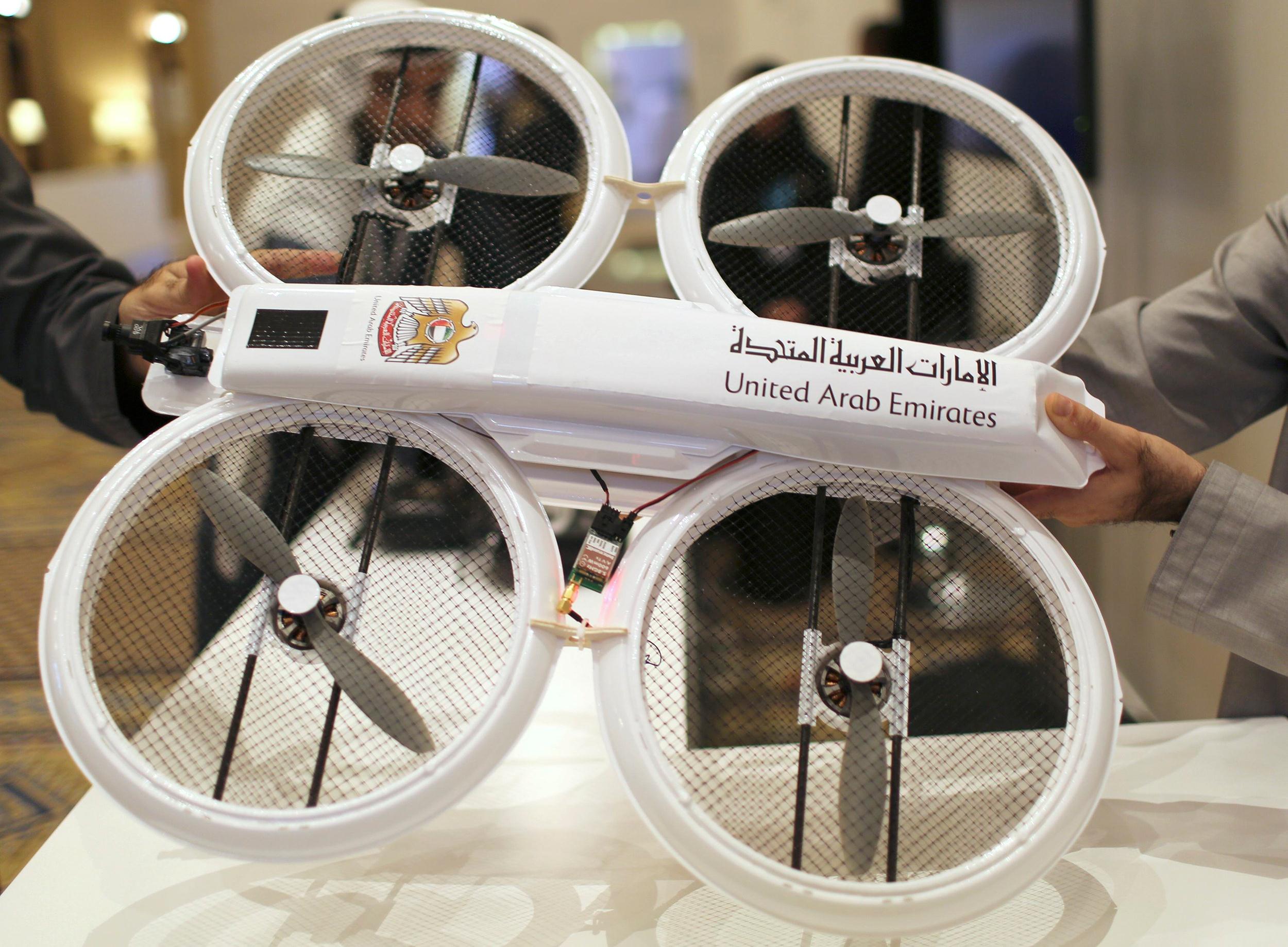 Earlier we had written an article about the Glamorous Fleet of Fast Cars Used By The Dubai Police, in United Arab Emirates (UAE). The UAE government continues to surprise us with its modern and often innovative projects. This time, according to Reuters, there are plans by the UAE government to deliver the official documents like driving licenses, National Identity Cards and other permits using drones.
This may sound as a fascinating project, however, one of the major concerns of the UAE government is the security of these documents. In order to solve this problem, these high tech drones will be equipped with retinal and fingerprint recognition system. The combination of these two  mechanism may act as two step  authentication procedure.
However, the Dubai government has also many other challenges to overcome. The drones will have to endure the sandstorms and extreme heat of the desert during the summers. Furthermore, the robustness of their guidance and navigation system has to be ensured so that they do not become a threat to the public safety. Concerning the launching of this project, first the Dubai government will do a six month trial of this new delivery system. Afterwards, this service will be extended to other parts of UAE.
This news is really a pleasant surprise for us. We wish UAE government best of luck in their new project. Do you think it is a good idea to deliver official documents by drones? If you liked this article, may be you would like to read: Will The Pizza Soon Delivered By Drones?