The Eiffel Tower is certainly the best known monument of France. 
Today, this huge structure is undergoing modernization. H
idden inside this huge infrastructure are two wind turbines that will allow it to generate a part of energy required for itself?
Of course the company in charge of the project has ensured that these wind turbines are neither visible nor audible? We
 tell you more about this ambitious development project. 
With a height of 301 meters, the Eiffel Tower is known worldwide as a symbol of Paris and France in general. Today, this monument is undergoing a huge modernization effort. Indeed, for the last 125 years, the tower has undergone refurbishment projects to improve its energy performance by 30%.
Floor has been changed to glass, solar panels have been installed and all the windows have been replaced to reduce the use of air conditioning. The project also includes the installation of two wind turbines in the heart of the tower. The company Urban Green Energy , which specializes in renewable energy, has been selected to install a system that will allow the Iron Lady to generate a part of energy required by it.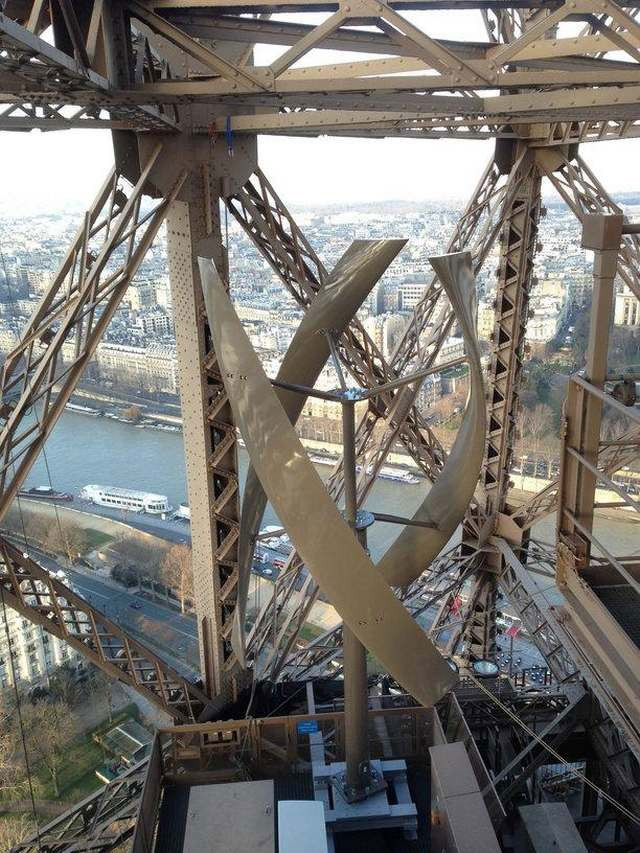 The turbines are being installed at a height of 122 meters above the ground. The site has been chosen and designed to allow a better use of the wind, as well as, maximize the performance of turbines. These turbines of type VisionAIR5 vertical are able to tap into wind from any direction. Therefore they are able to produce about 10,000 kWh per year, which would be enough to power the entire first floor of the tower.
Of course, the company could not simply go and instal this equipment, it had to meet specific requirements unique to the location of these turbines. Indeed, wind turbines are not visible or audible. With over 7 million visitors since its creation, the monument can not be disturbed by noise or even by the appearance of two wind turbines in this postcard landscape. 
The new wind turbine of the Eiffel Tower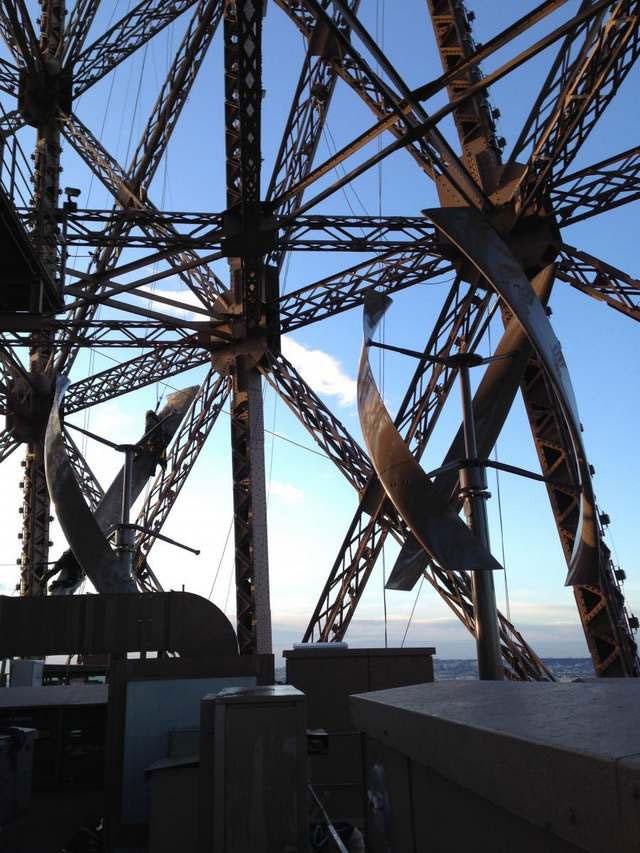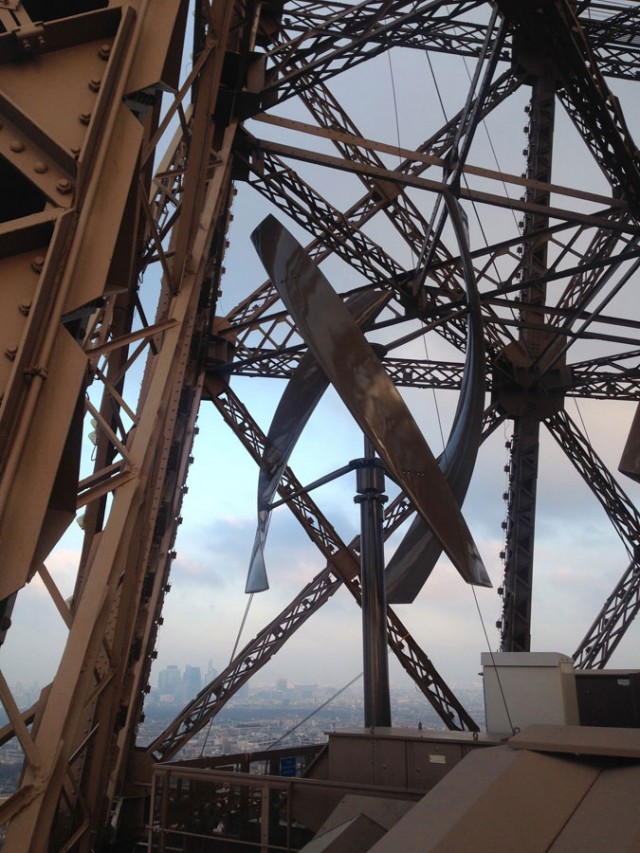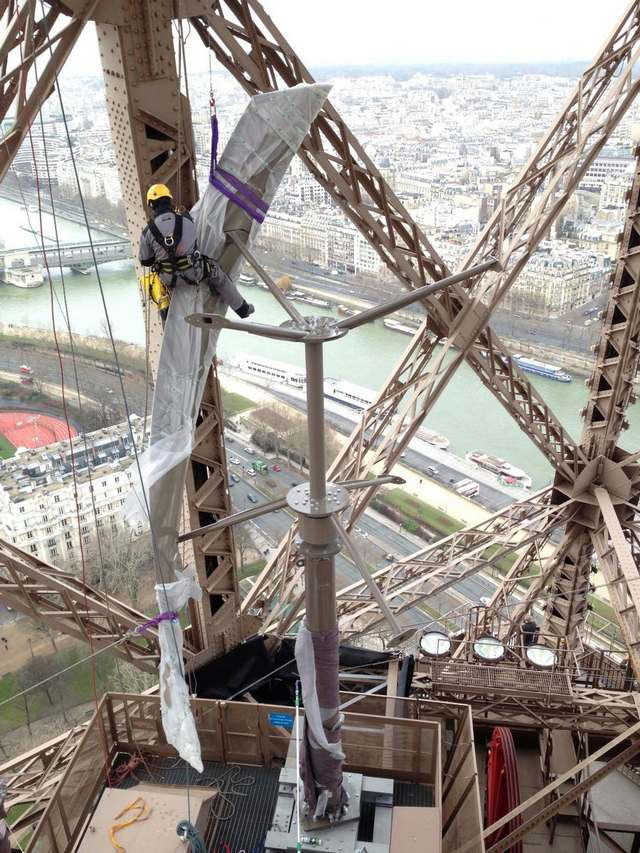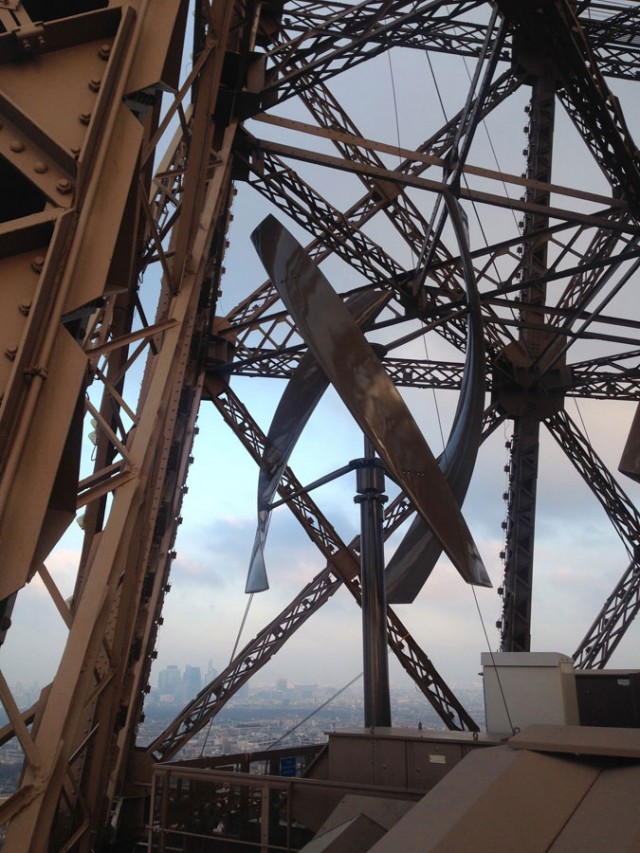 Supplying electricity to the entire first floor of the Eiffel tower with wind energy is an ingenious idea! Do you think that these kinds of initiative should be taken for other monuments?