Romeo is a Robot designed by a French company to help the elderly and disabled in their daily lives. Indeed, this small humanoid of 1m40 can already communicate with anyone, by detecting the faces and the expressions of humans that surround it. It evolves gradually to become a real assistant and companion of life. It can bring an object, grab a plate in a closet and is not dangerous to humans. We tell you more about this amazing invention.
The French company Aldebaran Robotics has long specialized in advanced robotics. Perhaps you remember Nao , this cute little robot is able to hear us, recognize us and talk to us? Well, Romeo is the big brother of this small humanoid! The company had started this project to design a personal assistant robot capable of interacting back in 2009. Today, Romeo is poised to fulfill all expectations of researchers and parents.
Romeo, a personal assistant robot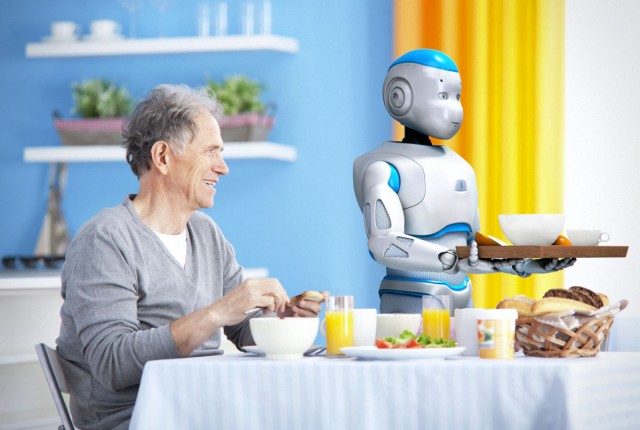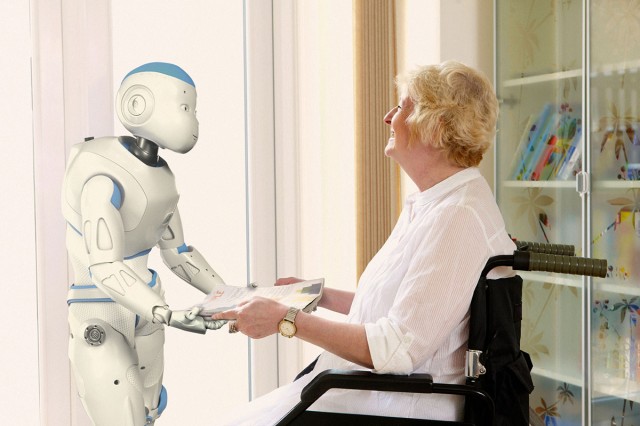 Romeo has revolutionized the assistance to persons suffering from reduced autonomy. First, its size is suitable for many tasks like opening a door, reaching an object in a closet or on a table and even climb stairs. It has the physique like a human being. A little chubby in different places, yet it weighs just over 40 kg.
Robot has been designed to perform tasks that an aged or distressed person can no longer do. Indeed, its arms are the part of its mobile robotic body. With a technology called force control, Romeo is able to control its own movements and force. So, it can judge the strength required to do a given task taking into account several factors such as the environment, people around him, the distance of the objects etc. This information is collected by several sensors scattered all over his body, such as cameras or touch sensors.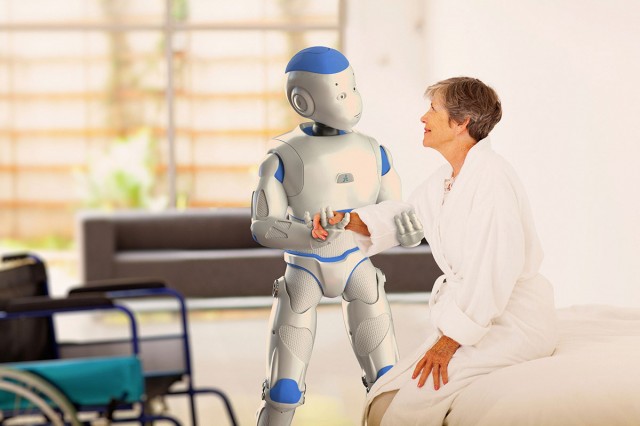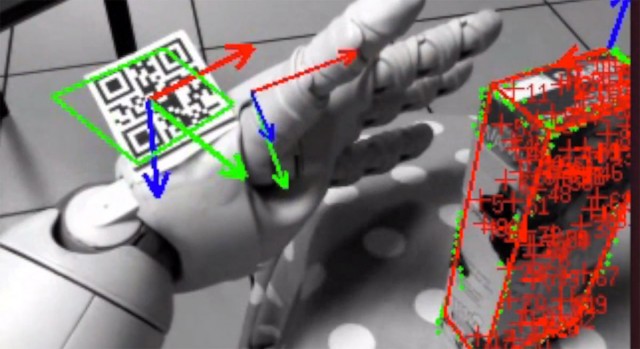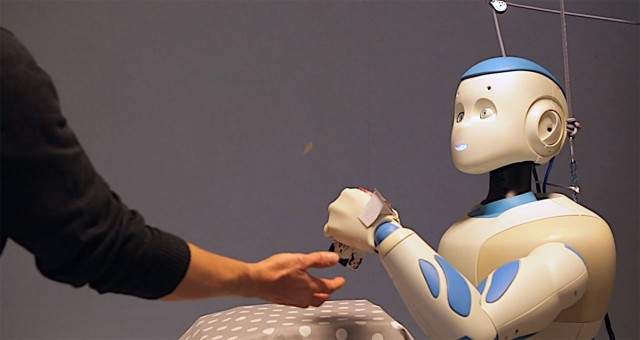 Similarly, his hands are an important part of his anatomy, they help it to not only grasp objects but also to make gestures similar to that of humans when communicating with us. The robot is designed to catch simple everyday objects. Its strength in itself does not represent a real risk. In other words, Romeo is not very powerful! The technology is still plagued by bugs, engineers are trying to develop a robot that does exactly what it is asked and does not undergo malfunction.
The young robot is able to move to almost 40 °, thanks in part to some moving parts of its body. The humanoid can act as a real assistant, helping, serving and even sitting near a human. Similarly to fetch an object, first it captures information regarding the object in question, its size, the surrounding environment, using the sensors but also cameras that act as eyes. Then it calculates the movements and force required to grasp the object. Then it can give the object to the person it recognizes.
Romeo, a humanoid that can speak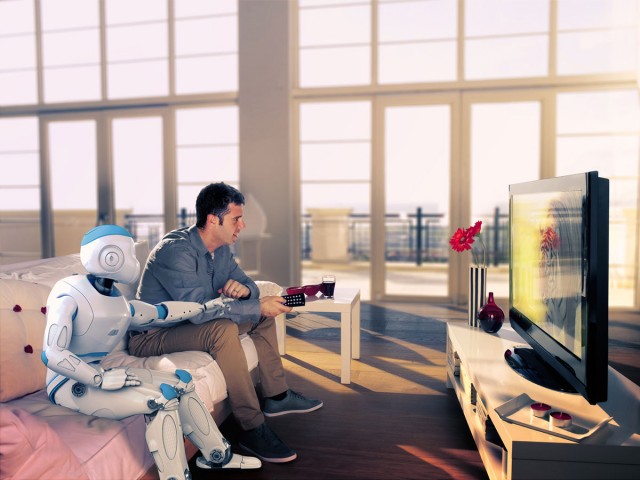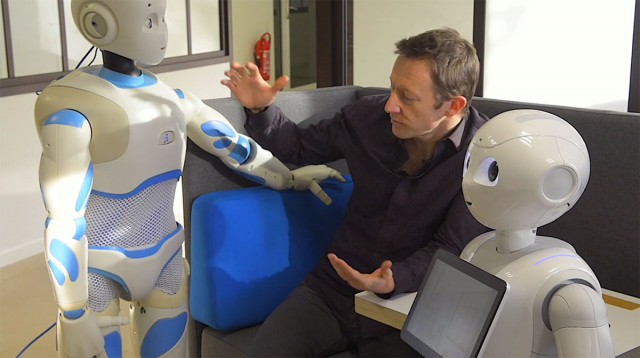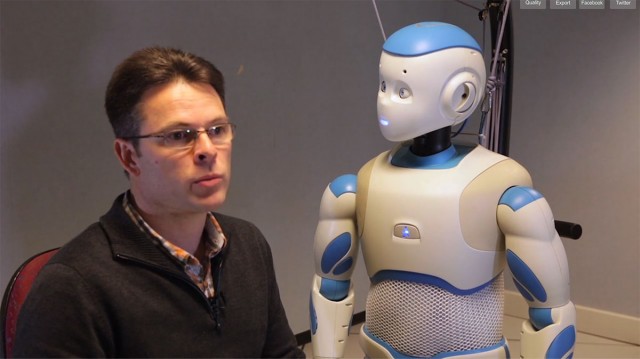 In addition, the humanoid is also designed to meet requirements of interaction with humans. In other words, the robot has been programmed to resemble a human. Indeed, Romeo is able to talk to us, in the same way as his little brother Nao. The humanoid can communicate with humans while making a gesture similar to ours. It moves its hands, tilts head and makes eye contact to make a more human like interaction.
Its speech is not just a list of prerecorded answers. Romeo senses our emotions and talks with us accordingly. This almost unprecedented communication capability enables the humanoid to talk with people while catering for their expectations and daily needs.
Romeo, a growing robot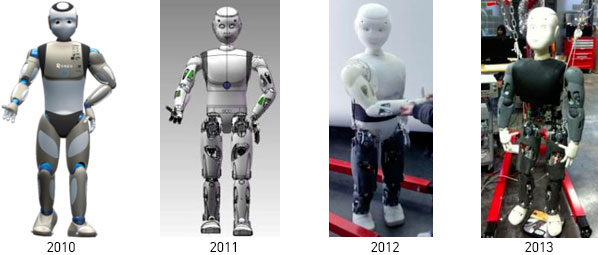 Despite its 1m40, Romeo is still a child! It is indeed not independent enough to be marketed. Yet in only 4 years, the robot has grown from a simple robot project to become more and more sophisticated . One of the major obstacles for researchers is its locomotion. Indeed, to hold a robotic mass 1m40 high on two legs remains one of the only challenges the company has not really been able to meet. It is obvious that Romeo is legged. However, researchers have struggled to stabilize the robot, they think fitting it with wheels will make its movements faster.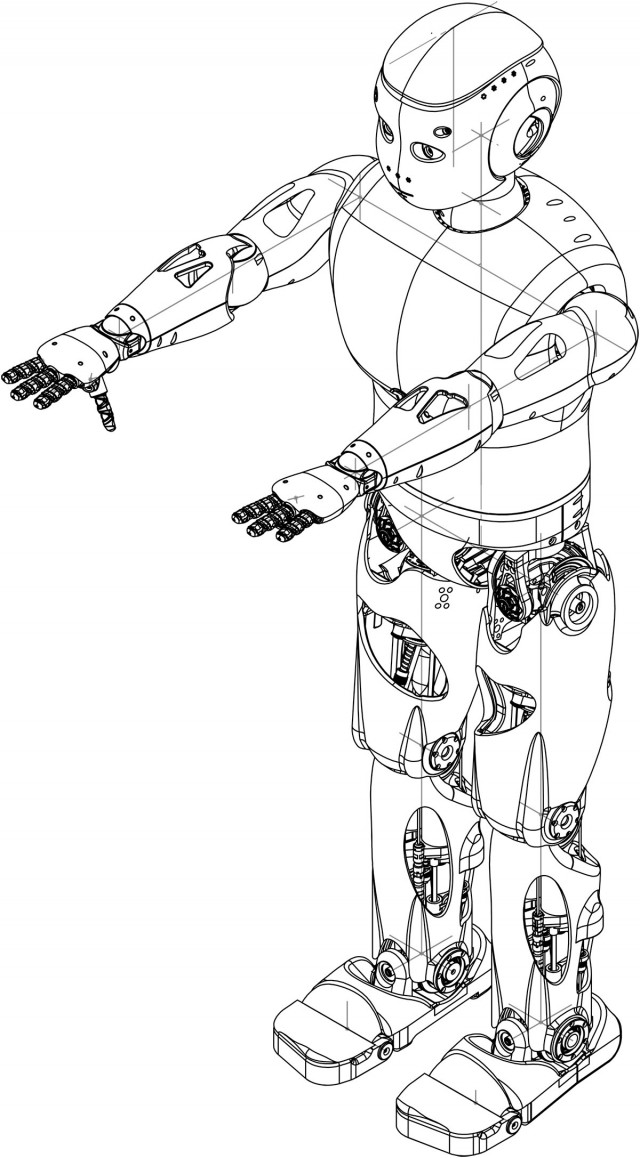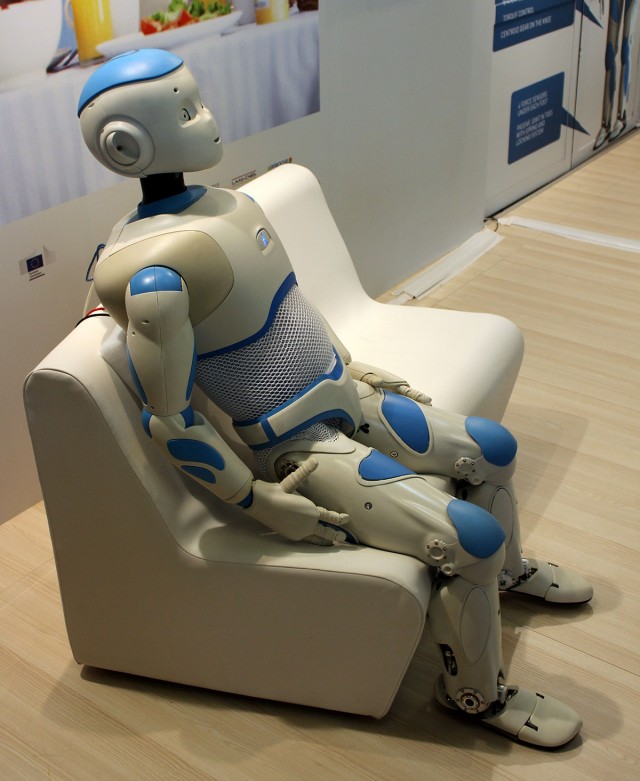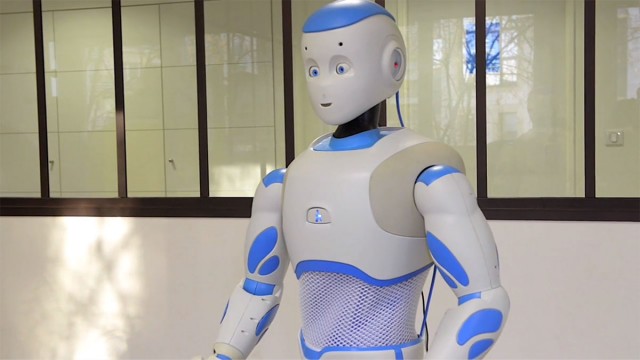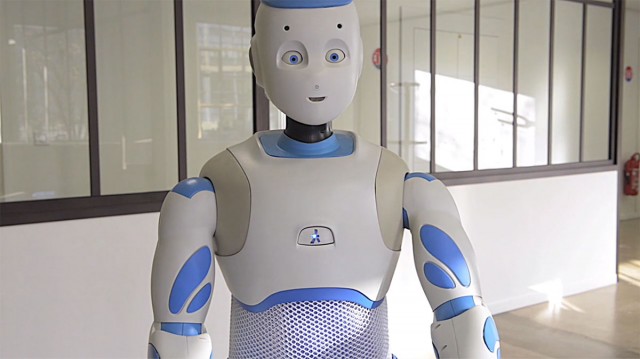 Romeo is a very promising little robot. Do you think a robot can replace human help?