We already knew about the love of Japanese for the robots, but did you know that some Japanese had so much affection for them that they treated them like family members, even at the time of death? 

Indeed, some of them loved these AIBOs (robotic dogs with artificial intelligence) that they did not hesitate to organize a funeral for them when they no longer worked. We 

tell you more about the special relationship of the Japanese with the robots.
The devices are called "AIBO", the first entertainment robots equipped with artificial intelligence and able to develop their own personality. "I think the owners believe they have a soul like us," said Nobuyuki Narimatsu, 59, who runs an electronics repair business.
These robots have become so important in the lives of some Japanese, that if any robot no longer works, they donate its "organs" to another robot. So a dead AIBO can serve as spares for other AIBO in bad shape. But some people even go further than that. According to Bungen Oi, a priest at the temple Kofukuji Isumi, east of Tokyo, people really think these robots have a soul and even organize a funeral in their honor.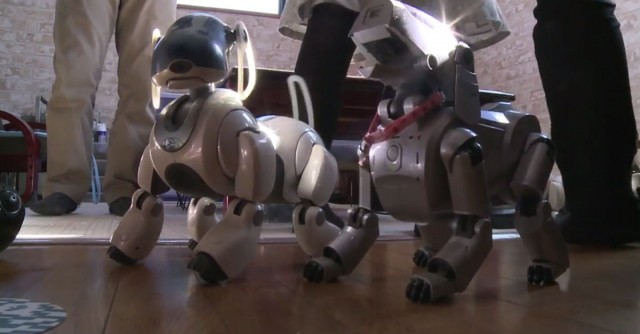 Sony released the first generation of AIBOs in June 1999 that still costs 250,000 yen. In the following years, more than 150,000 units have been sold. The dog is sold with an array of sensors, a camera and a microphone. The latest generation could even speak …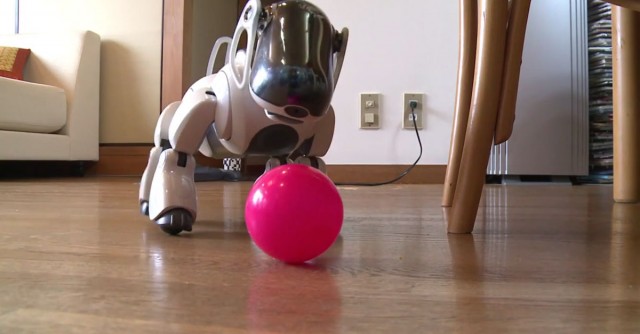 Hideko Mori had his AIBO for about eight years. She loved the conversations she had with him, and thinks it is much "more practical" than a real puppy because it does not need to eat or go out.When the robot stopped working it was a real upheaval for her.
A Sony engineer repaired the robot less than two months. "I was so happy to see him healthy again and at home," she said. For Hiroshi Funabashi, who oversees the repairs, he does not see AIBOs as appliances, rather as family members.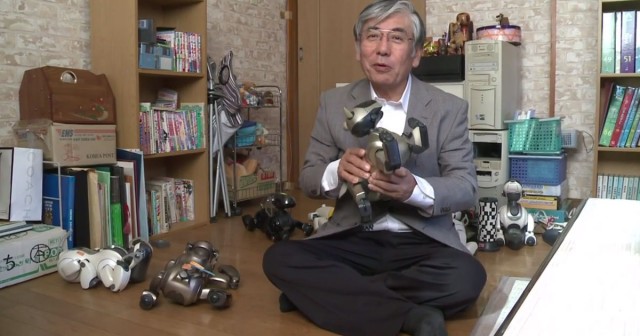 This report is Impressive and disturbing at the same time. Giving so much importance to these metallic creatures is really amazing. Do you think that we should consider robots as living beings in their own right?