Toyota shows us the results of its research in the field of medical robotics! The company has developed robots that can effectively support the paralyzed and injured people in their rehabilitation. We explain everything about this fabulous innovation.
Toyota became interested in medical robotics during the last few years. Today, it has launched its two machines: Walk Training Assist and Balance Training Assist. Ideally, each hospital with a section for rehabilitation of paralyzed patients should be equipped with these devices, but unfortunately we do not live in an ideal world. In order to determine how successful these robots are, funds are needed for their deployment and testing.
Walk Training Assist consists of a brace that can cover the knee and the region of the lower leg. Its applications are mainly the rehabilitation of knee, its straightening and weight bearing capability, as well as, helping in proper leg swing. It is possible to calibrate the robot according to the progress of a patient. The details of the movements are then transmitted to a monitor and speakers to interpret this information.
It looks as if Balance Training Assist has got its inspiration from the famous Balance Board console of Nintendo Wii. As here also we have an on screen character which can be controlled by the patient. Just like Segway,  this robot helps people to regain their balance. The system is based on games that work on balance such as tennis ( Toyota planning to add skiing and rodeo). Difficulty levels can also be varied.
The Japanese giant Honda, is also doing research on its robot ASIMO to help people with walking. Japanese companies already have lots of experience in this area and it's nice to know that someone is looking for concrete solutions to restore mobility to people who need it.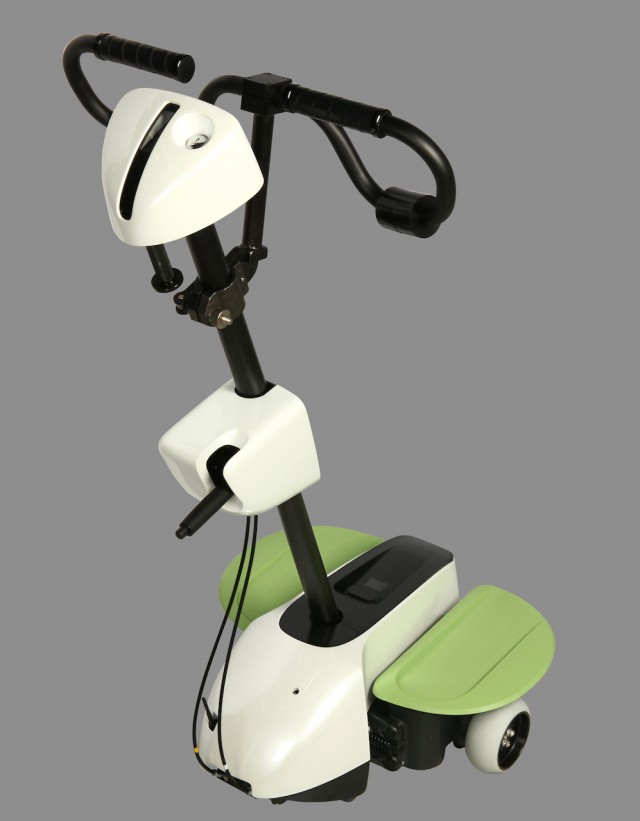 We fully support the initiative of Toyota and its rehabilitation robots. We hope they will be widely adopted and help many patients in their rehabilitation process in the hospitals. In writing, we are delighted to see that more and more devices are created to help the wounded and paralyzed for a better life. Do you think robotics will revolutionize the field of medical sciences?