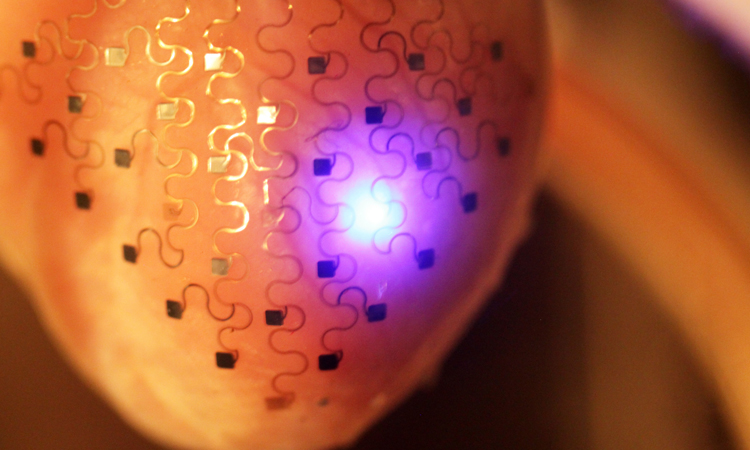 Scientists have developed a revolutionary membrane that can enable the heart to beat outside the body. This new and very convenient to use membrane will be big leap forward in scientific development. We explain to you the operation of this membrane.
Igor Efimov, is a biomedical engineer at the Washington University in St. Louis. He has been a part of the team that designed and tested the membrane. This object is covered with elastic sensors and electrodes that  have been specifically designed to be stuck to the outer wall of the heart. This membrane is now being tested  on a rabbit muscle. Scientists are quite hopeful that use of this membrane will result in prevention of heart attacks. This new device will be a nice replacement to the existing pacemakers or defibrillators, which are very bulky.
Two teams have collaborated to create this membrane: that of Igor and researchers from the University of Illinois at Urbana-Champaign . First a a high resolution imaging technique was used to create a three-dimensional computer model of the rabbit heart. Then a 3D printer was used to create a mold of the heart, then they created the custom membrane from this mold to finally put it on a real rabbit heart.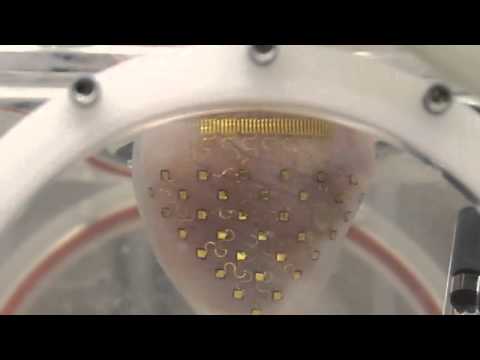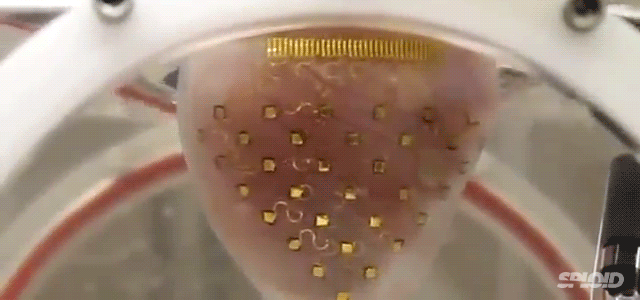 Igor explains that the electrodes can monitor the electrical activity of the heart and make the heart beat at a sustainable pace:
"When the device detects a heart attack or arrhythmia will,  it may create electrical stimuli at various locations of the heart to restart it properly. "This invention works even outside of the  body, when the heart is placed in a solution rich in oxygen and nutrients.
We are delighted to learn about the development of this practical and useful membrane. Now the only task remaining is to adapt it to humans and doctors have a new tool at their disposal to save many lives. Do you think that the development of this membrane is revolutionary?