As a kid we had always been told that book are the best companions. Good books always inculcate morality, thought-fullness, and knowledge. Indeed, there are many books that keep our company for years and we develop a special relationship with them. But as with everything else in this world, they are also suffer from wear and tear. Book lovers always want to give a new life to their books. It is here that we have to appreciate the Japanese craftsmanship.
Nobuo Okano is a craftsman from Tokyo who is a master in the restoration of old books. As an example, this is the case where a man brings him an old Japanese-English dictionary. The man loves his dictionary as it helped him through the thick and thin of his life with Japanese-English translations. It was with him when he used to go the school and when few years later,  he was sending his daughter to the University.
Now, Nobuo starts displaying his expertise. He cleans up glew from the spine of the book. The maps are truly tormented and strengthened by putting a solid paper base. The bent pages of the book which number in hundreds, are then straightened and ironed. Edges of the book are then cut using a huge machine and then a new cover is placed on the book.  And then comes the heart touching moment with customer gifting to book to his daughter. For more information you can visit RocketNews24 or see the video below: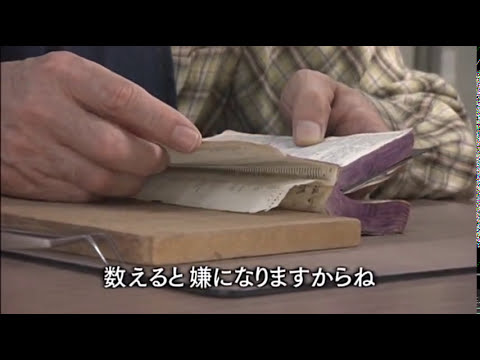 Indeed, the old book is in a very bad shape.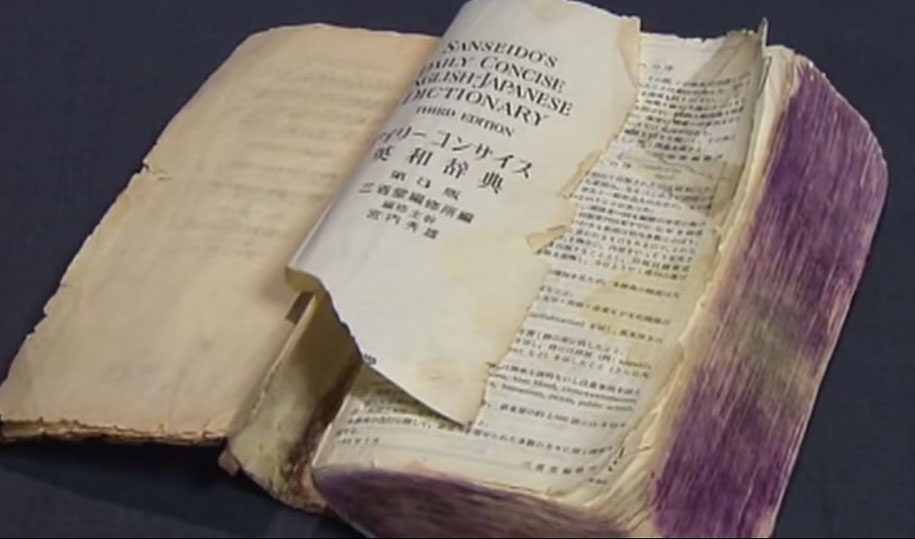 Now, the glue from the book's spine is carefully removed.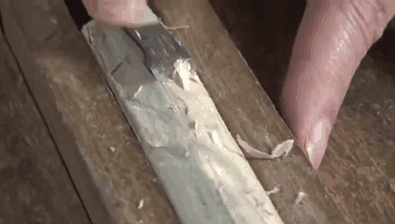 Maps in the book are worn out with time, Nubuo strengthens them by attaching a new paper sheet.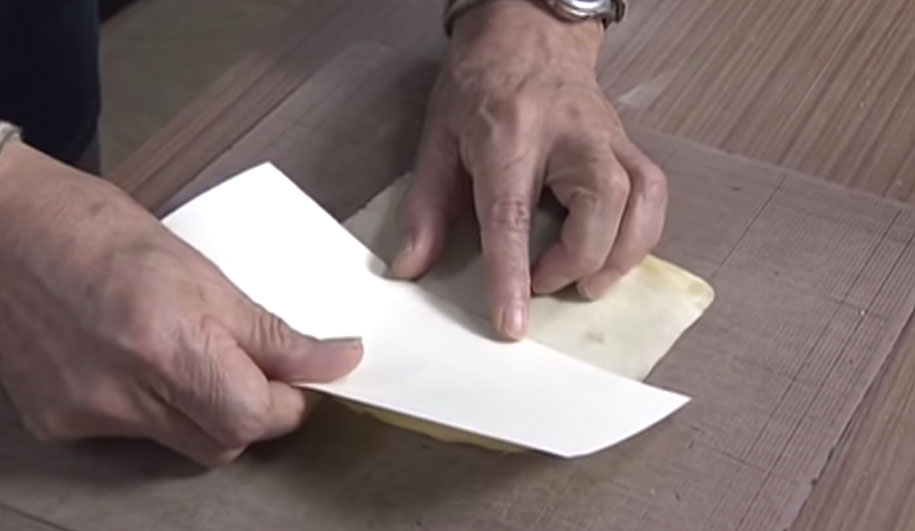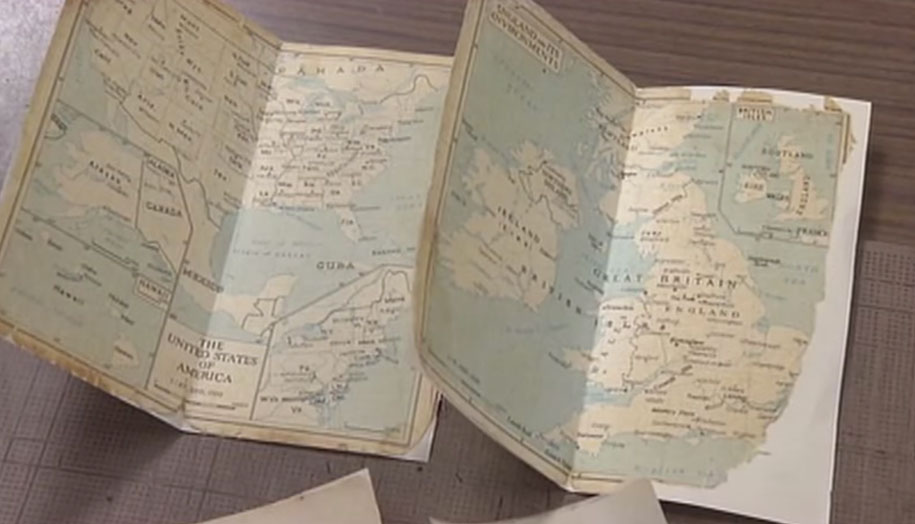 Then the bent corners of the book are manually straightened using a plier and then ironed.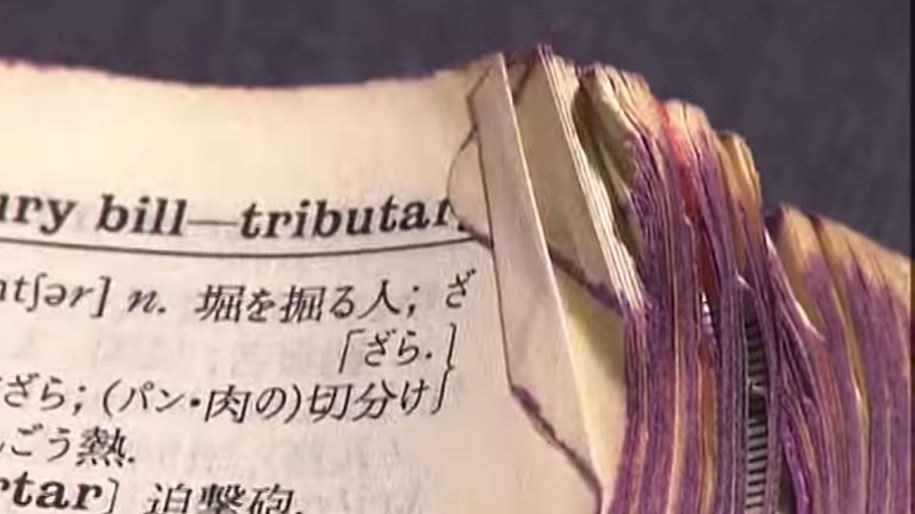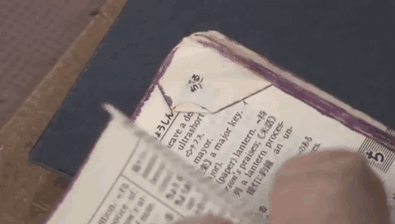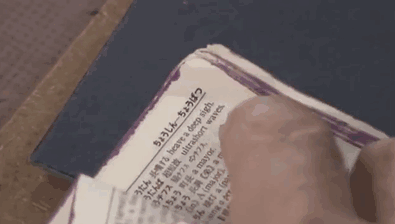 This huge machine then cuts the edges of the book in a perfect way without affecting the text.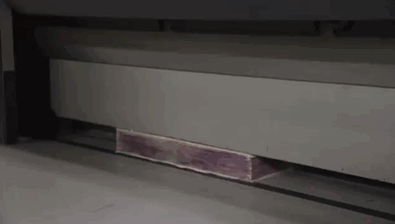 It only took Nobuo four hours to restore this thousand page dictionary.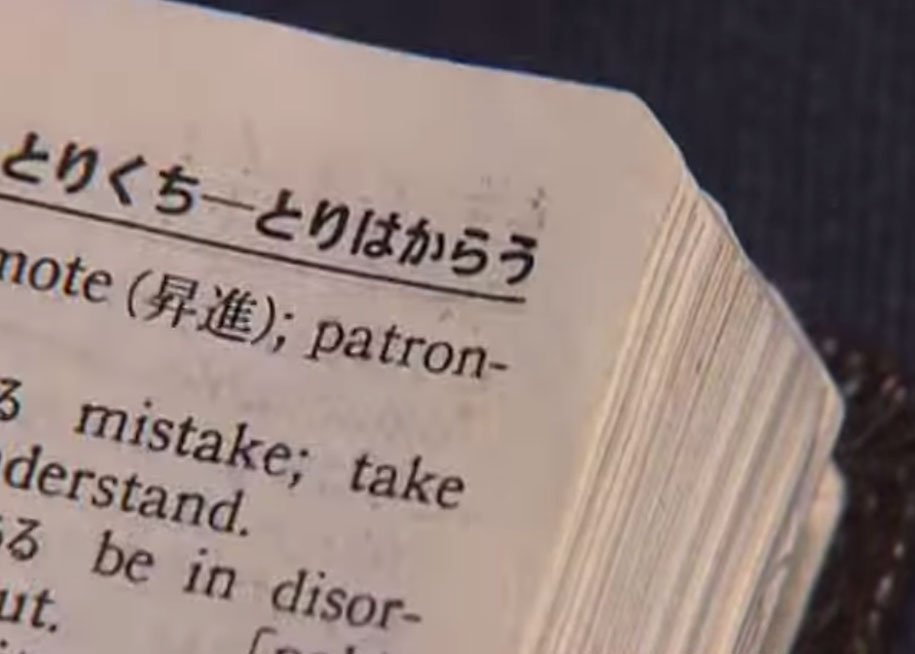 As the old cover was damaged beyond the possibility of repair. Hence, Nobuo gives a new cover to the book.
We are really impressed by the skill and work of Nubuo. Would you like to give a new life to any of your books?