Longboarstroller is quite an innovative skateboard that allows you to have the joy of skating, while at the same time strolling your child. Indeed, the skateboard is connected to the baby stroller. 
Want to stay young and mobile, even with a baby and a stroller in the legs? You will need have to this new innovation. Most recent invention of the Dutch brand Quinny: the Longboardstroller, a stroller-skateboard combined. Why this invention? Following a study, the Quinny R & D cell has found that when you have a baby you limit the number of travels that you make. This innovation therefore offers a new form of urban mobility with your baby, also encouraging you to give up the car for skating. The stroller seat, perched in front of a skateboard, behaves like a handle, just like in a scooter. This stroller-skateboard can be be used for children from the age of one. The firm claims it to be highly secure and has certified it to the standards of the European Union. Indeed a reliable and environmentally friendly means of transport to move with style. All at a price (not insignificant) 599 €!
You can see the quite assuring test drives of this stroller in the real conditions.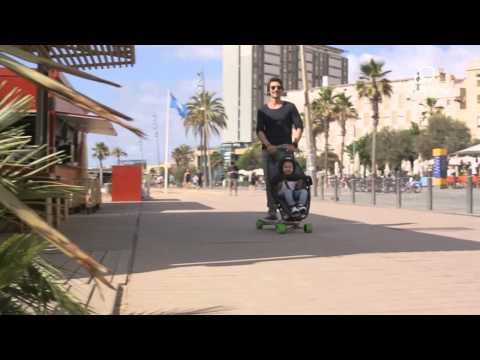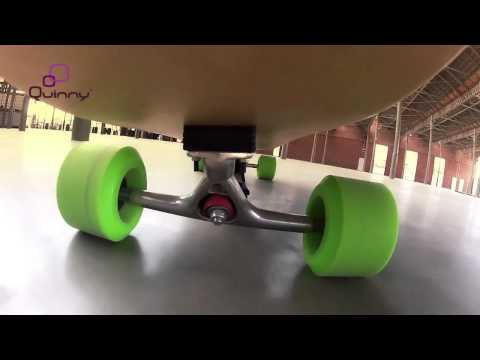 We really like this simple but quite useful innovation. At the same time we hope that Longboarstroller has everything to ensure the security of young baby sitting in it. And you would like to skate in this skateboard-stroller?