The strength of art lies in the unique ability of artist to rehabilitate the most saddest and abandoned places. Many artists see abandoned buildings as a good opportunity for their creations. Spanish artist Okuda San Miguel used his art to ornate an abandoned church in Morocco. We reveal this magnificent project to you.
Okuda San Miguel is a Spanish painter who sees in abandoned places and buildings opportunities to create and give free rein to his imagination. The abandoned church of Youssoufia in Morocco has come back to life thanks to the artist's colorful and gigantic paintings. The Spaniard painted "11 mirages of freedom" on the various walls of the church.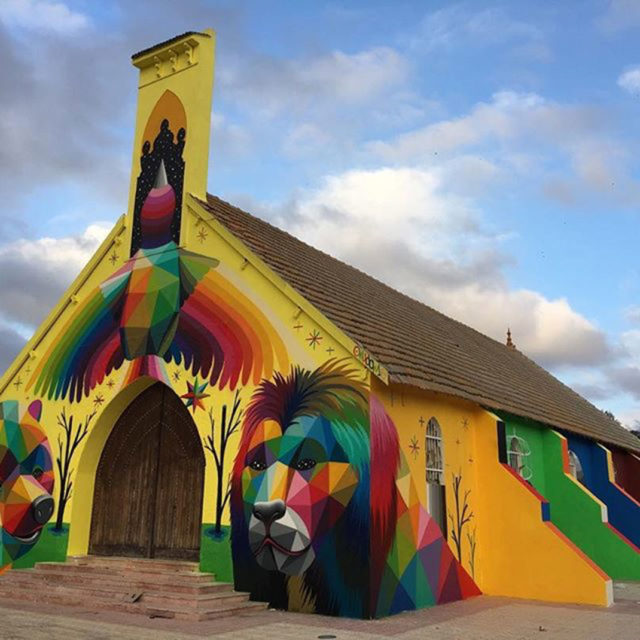 Majestic lions and towering bears adorn the facade with magnificent colors. The 11 frescoes dress the entire church elegantly and interact with architectural elements. To achieve this, Okuda San Miguel used a wide palette of saturated hues and painted geometric shapes. The result is simply sensational.
The action of Okuda San Miguel demonstrates that art can bring life and freshness to any building, even abandoned.