"A website without SEO is like a car with no gas." – Paul Cookson
Are you the owner of a small business or SME (Small Medium Enterprise)? And, would you like to establish a robust online presence? Or, are you perhaps a freelancer or "Company of One?" And, again, do you need to build an online presence? Succinctly stated, the digital revolution or the Fourth Industrial Revolution has mandated the necessity of an online presence to attract customers.
The advantages of being a freelancer are that you can generate an income while working from home. And your home can be situated anywhere in the world. You don't even have to live in the same location for any length of time. You can move around as it suits you. And, you can work the hours you choose within a twenty-four-hour period. All you need is a laptop and a reliable Internet connection.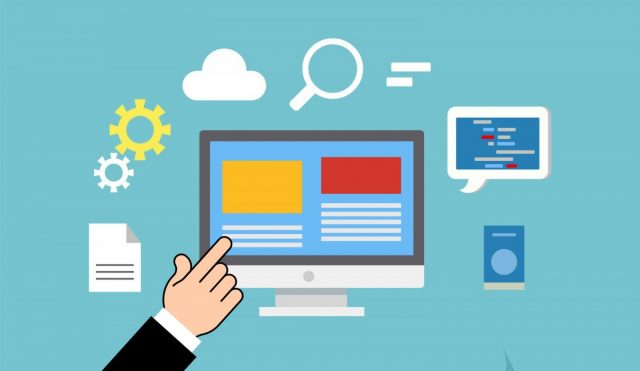 In the opening paragraph we mentioned the phrase "Company of One." A reasonable question to ask is what is a "company of one?" Succinctly stated, it's a phrase coined by Paul Jarvis in his book titled, "Company of One: Why Staying Small Is the Next Big Thing for Business."
In summary, the book's main theme is the counter-intuitive idea that it is preferable to remain a single-person business rather than follow the modern corporate norms and standards and grow a from an entrepreneurial startup to a multinational global organization with thousands of employees located in offices across the globe.
Why hire a website design company and a digital consulting agency?
Building on this idea, it is unrealistic to expect one person to fulfill every business function irrespective of the size of the business. This point is even more relevant to a freelancer or single-person company.
Thus, the answer to the question of how one person manages to do everything that needs to be done daily is to automate as many functions as possible and to sub-contract the rest out to other agencies or freelancers.
Thus, it makes sense to hire a web design agency to build your brand's website, especially if your company's core value proposition is not website design and development. You will need to work with a designer and UX and UI specialist to develop your site's storyboard and Call-To-Action.
The next important business function to spend time and money on is the art and science of marketing your business to its target audience. Simply stated, how will your target audience know you are open for business if you do not market yourself?
And, to emphasize the need to hire both a professional website design agency and a digital agency consulting, the quotation by Paul Cookson provides the quintessential explanation for this requirement.
Why?
In essence, a digital agency can include website development as part of its core value proposition. However, the digital agency is not a specialist website development company. The same can be said for a specialist website development company. Its core business function is not digital marketing, and it is building websites. Thus, even though both companies can include the other niche, it is preferable to hire a specialist agency to fill each function.