October 31 is a date of the most terrifying pranks and jokes. With respect to this importance of Haloween,  an artist producers special Haloween artworks, that is, he gives life to pumpkins!
The work of Ray Villafane is difficult to remain unnoticed due to its uniqueness . Born into a peasant family, he always made ​​his own toys with wood. However, when winter gets harsher than usual, the wood is quickly utilized in making fire. So, he had to come up with other ways of expressing his creativity. He started using pumpkins for this purpose.
He never ceases to make sculptures and it has became a true hobby for him. He graduated from of the School of Visual Arts in New York in 1991 and since then he has been making these sculptures.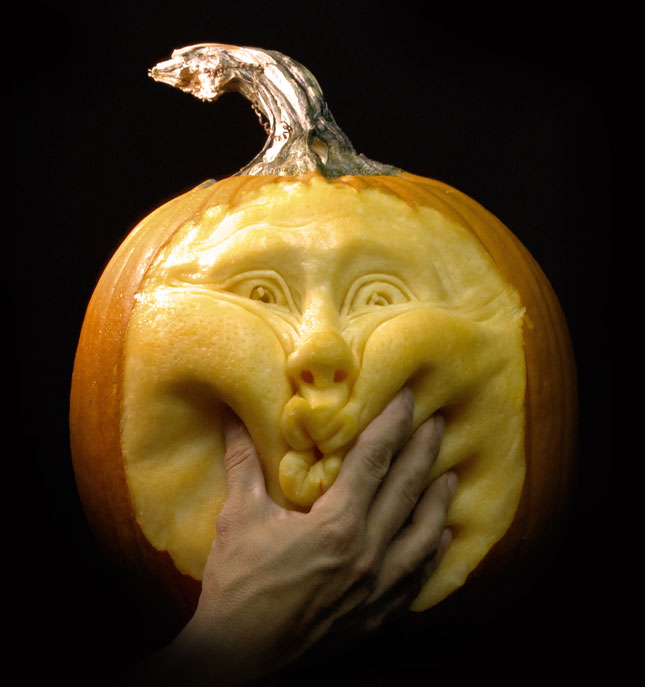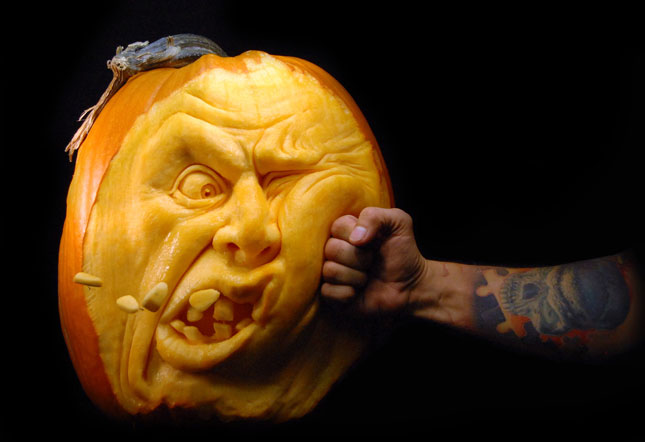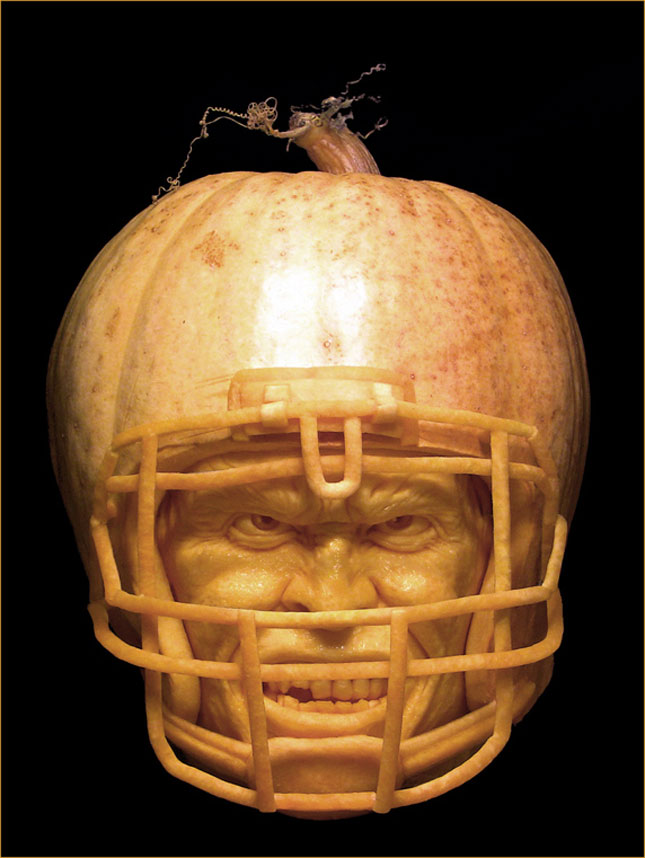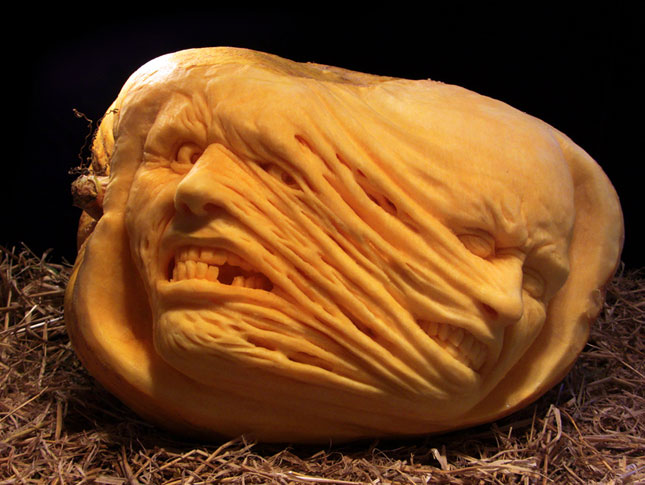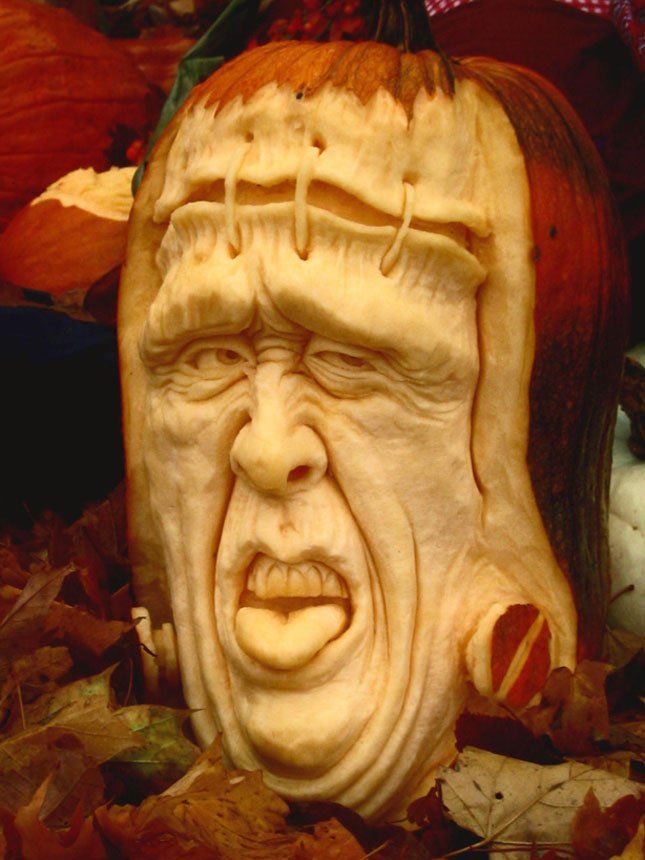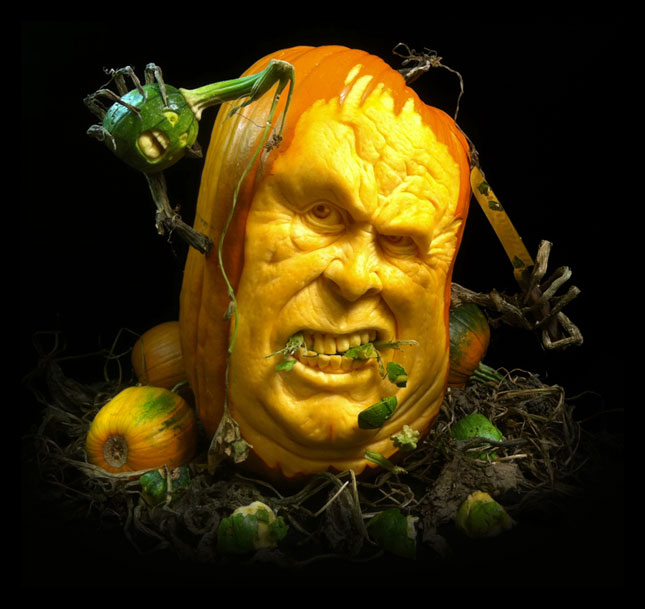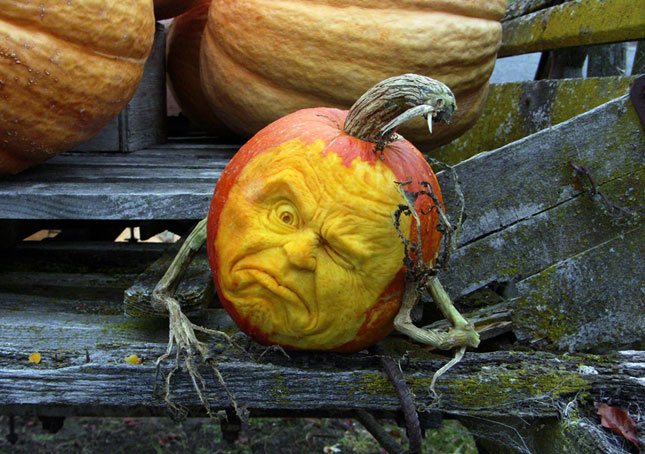 Are you ready to take the challenge to make these terrifying pumpkins for tonight?