The Ark is the name of the amazing show of lights that projects the images of beautiful cactus. Combined with electronic music, this spectacle transports us to a metaphysical world. We make you discover this unique spiritual experience. 
In the festival of digital art and design in Oaxaca, in Mexico, the two artists Romain Tardy and Squeaky Lobster have realized a project called The Ark. Projectors use the huge cactus plants as a support to display beautiful forms and deploy their full potential. The aim of the work is to confront the ancestral nature using the new technologies.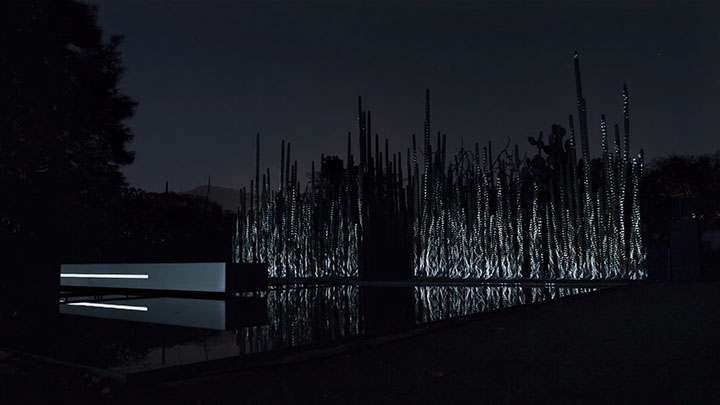 We loved the show of light and music! We congratulate the authors for their work and we hope to see this kind of work with our own eyes. Did you like the idea of ​​combining nature and new technologies in order to achieve an artistic production?