Scientists have taken inspiration from termites to make fully autonomous robots, that are able to construct building structures on their own! We explains to you the working of these tiny builder robots.
The success of "TERMS" Project at Harvard has revealed that a collection of robots working without a centralized control can build complex 3D structures. As termites, these robots can carry bricks, climb the stairs and using the previous knowledge, decide the next sequence of construction steps. They follow a simple set of instructions for executing a construction project independently, just like insects. We see that in real life, the construction projects are typically supervised by a skilled foreman and carried by the skilled workers. Furthermore, there are frequent meeting between engineers and workers to co-ordinate and assess the progress of the project.
However, these incredible "robotic termites" are able to build towers, castles and pyramids level by level, where the previous level acts as a stair to the next level. Scientists assure that once this technique is refined, these  robots could even use sandbags in the anticipation of a flood or even perform simple tasks of construction of future colonies on planets like  MARS.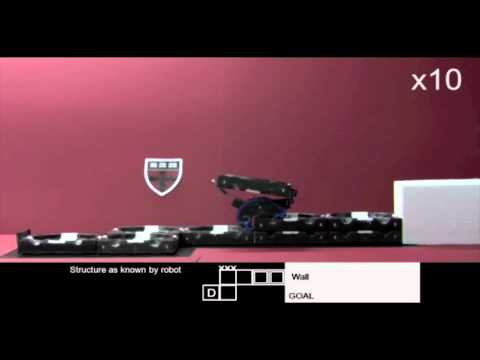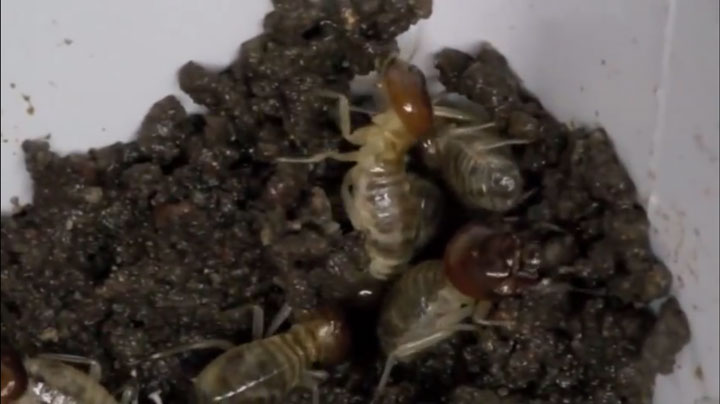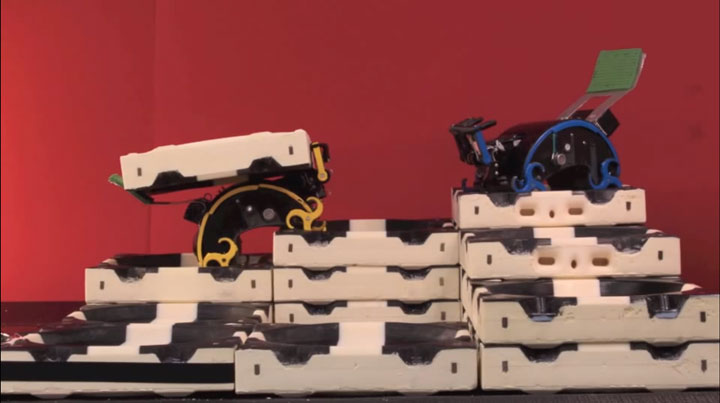 "Following the example of termites, the idea is that a group can perform a complex tasks without a supervisor and without greater coordination, just by locally sharing the information through environment," says Radhika Nagpal, a professor at Harvard. In insect colonies, each termite picks up a little mud to make a mud ball, mix pheromones in it and then place the mud ball at the place of construction. Other termites are attracted by the scent of the pheromones and they deposit their mud balls at the same place where others have already placed their balls, hence arches and tunnels are formed. Large earthen structures are constructed using this simple decentralized rule.
Current robotic construction systems involve a central command entity to give instructions to the robots or co-ordinate their communication with one another. However, in case of failure of this centralised entity the whole system will be paralyzed. However, using a decentralised approach, as is the case of termite inspired robots, the system is robust against such failures.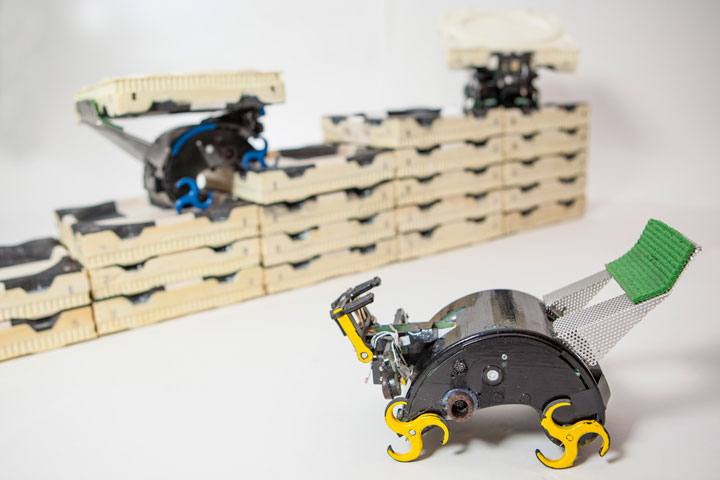 It is really fascinating to see that the engineers are inspired by nature to design robots! Moreover, these robots are able work independently to build complex 3D structures. Do you think this combination of nature and technology will lead to a bright future for humanity?