Nowadays, the 3D printing is very hot in the technology news. Despite the fact that 3D printing has achieved milestone after milestone, the technology is still in its infancy for printing the large structures.  One of the most recent developments in this regard is a 3D printing robot that is able to realize self supporting metal sculptures.
The Material 3D printer (MX3D-Metal) is designed by Joris Laarman. This printer is infact a welder that can use many different types of metals like copper, aluminium, steel and bronze as its filament, to print self supporting metal sculptures by using a small amount of molten metal. Infact the printing operation is a complicated combination of the the robotic movements, welding and the computer software controlling all these operation. We can truly regard this form of printing as an art in itself. According to Laarman, this type of printing allows creation of metal lines which can inclined and joined as well, which enables the creation of a wide variety of  3D structures. It is desire of the Laarman to simplify the human machine interface software of this printer robot, so that it can be easily commercialized and adopted by the industry.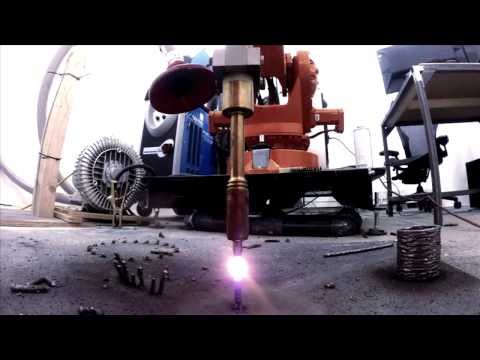 In one of our previous articles we have also written about BigRep One 3D printer which is able to print furniture. The innovations of these types will truly bring 3D printing to the realm of cost effective industrial manufacturing. How do you see the future of manufacturing with the development of 3D printing?