What if the Robocop became a reality? Telebot is a robot policeman built by Florida International University. It can be controlled remotely and able to perform various tasks such as distributing fines or responding to the emergency calls. We tell you more about this robotic police officer with extraordinary capabilities. 
It could be the policeman of tomorrow. At the initiative of Florida International University, students have created the TeleBot, a robot capable of performing simple tasks such as doing fines for unauthorized parking. It is designed to be remotely controlled and its multiple sensors and cameras allow it to patrol anywhere in the streets.
"We want to use the TeleBots to provide an opportunity for police veterans to continue to serve in support of law enforcement," said Jeremy Robins, founder of the project.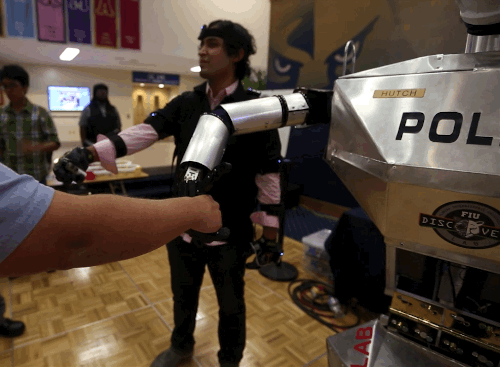 "With TeleBot, a disabled police officer will be able to perform many, if not most of the functions of a traditional patrol officer, whether it is the interaction with the community, patrols or responding to 911 calls (emergency number in the US)."
The robot, which measures about 1.80m, moves with wheels and three HD cameras that allow it to have a 360 degree view. It also has cameras pointed toward the ground to avoid jostling with pedestrians. Moreover, its face has a kind of "emotional display" that will allow it to express the simplest emotions."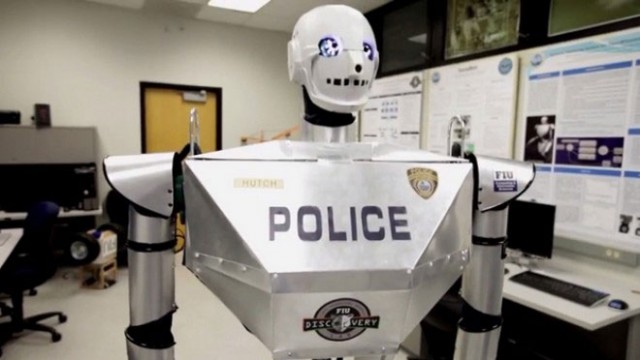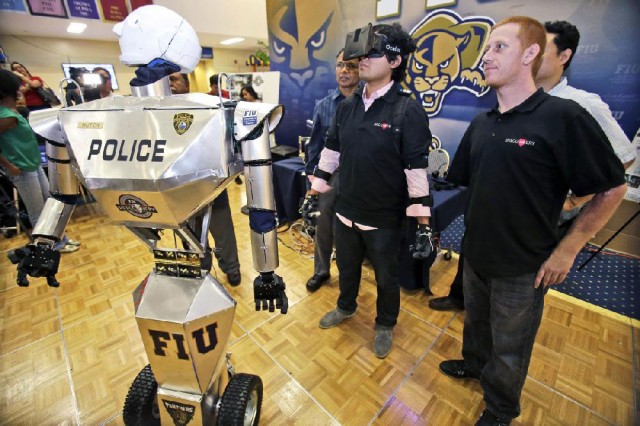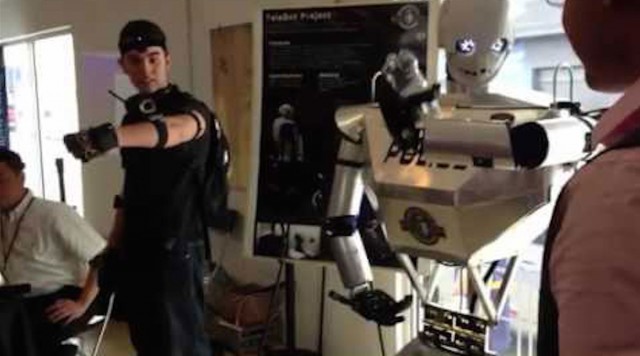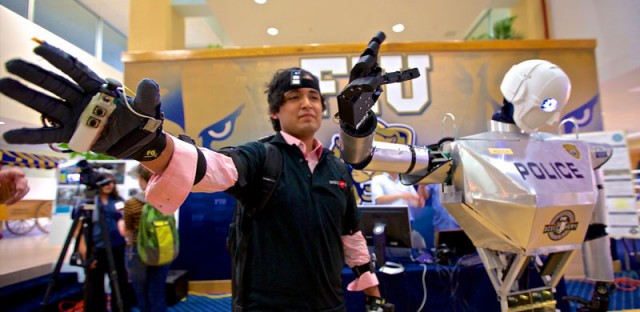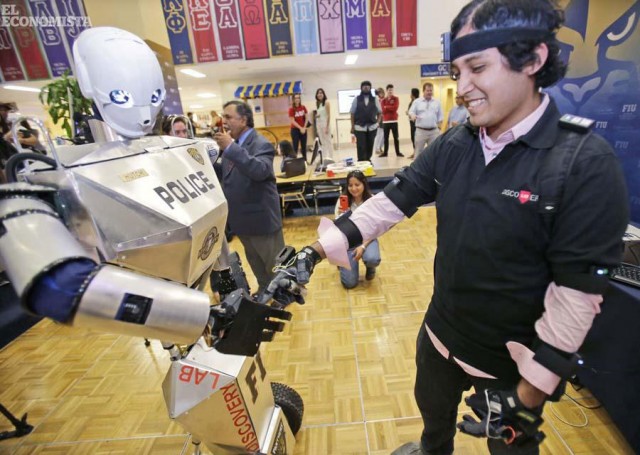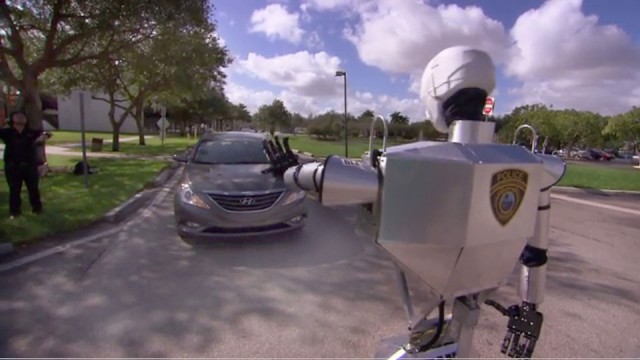 Explanatory video TeleBot (content in English):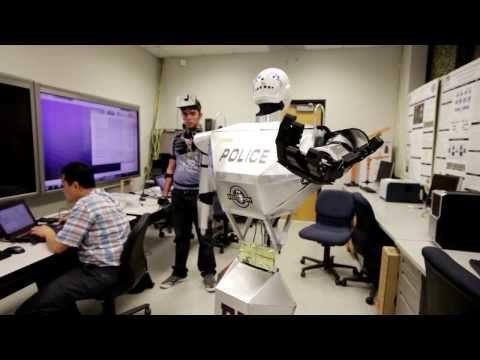 TeleBot is amazing, as well as, disturbing. Some of our friends approve the introduction of remotely controlled robots. However, others are more skeptical and worried about robots replacing humans. Would you trust a robot policeman?