You would have seen the student rooms in colleges and universities where living space is very small.  Here, we present a new kind of apartments that are multiplying in number in the metropolis of Hong Kong: the cubicles. They have a very little space and unhealthy living.
With its 7 million inhabitants, the city of Hong Kong has one of the highest population densities in the world. As a result, the housing is becoming more and more precarious and expensive. These narrow and unhealthy living places are called Cubicles (name taken from a small office place in a big room). Often a Cubicle is a single room with an area of just 3 square meter and it serves as an apartment: with a bedroom, kitchen and TV room. Located in high rise buildings they may be called as vertical slums.
For several years, these tiny homes have sprouted across Chinese megalopolis where rents are deemed to be very high. A charitable organization, the Society for Community Organization has decided to ring the alarm bells and alert the public about the standard of living of some people in these slums in Hong Kong. As a promotional campaign, the photographs of these slums have been posted on the Internet. The result is these photographs both beautiful (graphically) and scary that show how it looks to see into these cubicles from ceiling.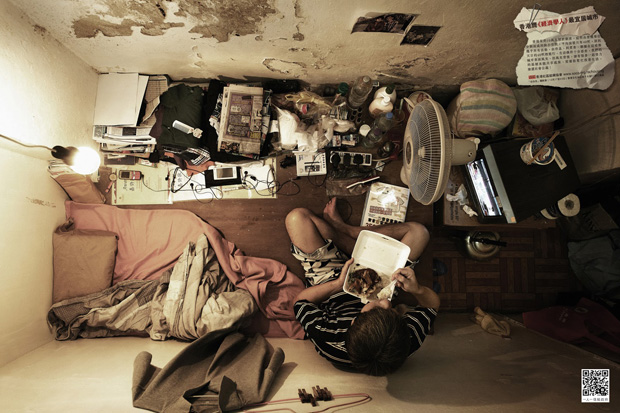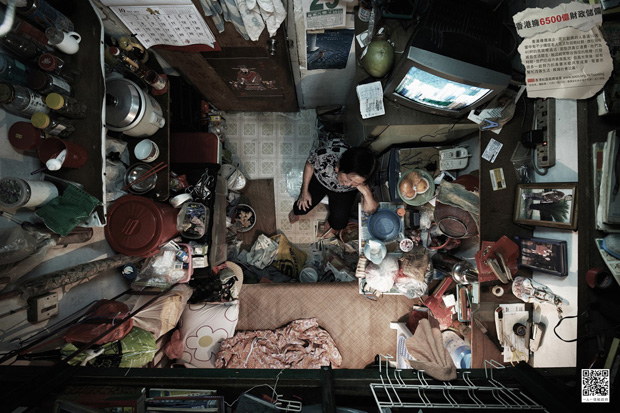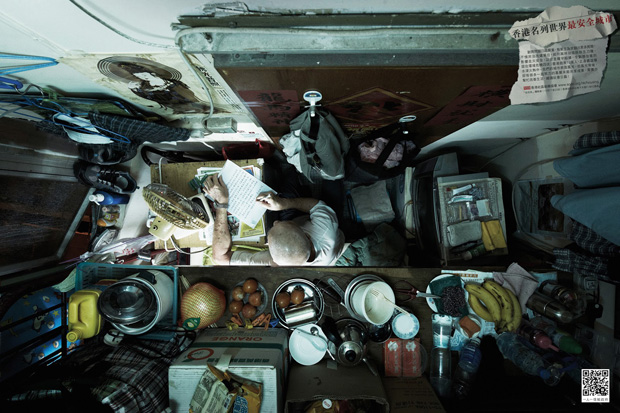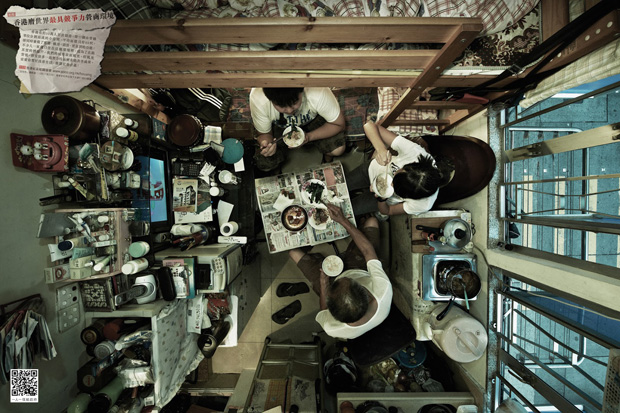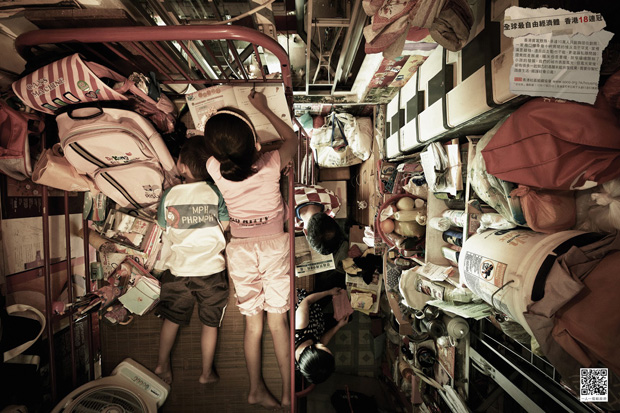 It's hard to imagine living in such apartments, even if sometimes people have no other choice. What do you think should be done to eradicate this kind of slums?