A good conversion funnel on an ecommerce store ensures that you have a solid strategy to make profits. Optimizing the site takes time, and you need to follow relevant trends constantly to avoid missing out on something very important.
As one would expect, it takes time to master the art of creating a superb conversion funnel. However, since it consists of many small stages, you have room to make a lot of adjustments that, while being quite trivial and unnoticeable, will make a difference.
If you feel like your venture's conversion funnel is lacking, consider this article as a reference. Follow the steps mentioned below and turn your business into something that people will find attractive.
Step #1 – Use Multiple Channel to Attract Customers
People will not stumble upon your website at random. They need to find it through various means. Expecting visitors just because you have launched a website is futile. Thankfully, there are a lot of methods to bring traffic to your page.
PPC marketing is a bit underrated and tends to be underused by a lot of entrepreneurs. Learn how to reach target audience with Clever Ads and attract more people to your website this way. The odds are that your competition is not doing this, so you will get an edge over them.
SEO is one for the long term. The goal is simple – getting to the top pages of Google and other search engines. Organic traffic is valuable since visitors from search engines reach the site with the intent to purchase if you optimize for the right keywords. Moreover, search engine optimization builds brand authority.
Social media also plays a very prominent role. The most popular platforms have hundreds of millions of active users every month, and this number will only grow in the future. Influencers are also something you can find on social media, and cooperating with them is quite beneficial.
These three channels should be the priority, but you can also look to expand the business even more. Email marketing, ads on television or radio, and even something like a handout of pamphlets can help further with getting more website visitors.
Step #2 – Offer Interesting Content for Free
The landing page that visitors end up on should be interesting and provide them with information that will make them stay and even turn into customers. There are a lot of things that go into planning a website's content. Of course, the site itself should be ready in good shape. Mobile optimization and proper loading speed are two examples.
As for the content itself, be a bit more creative. Offer value and create interest. Videos, infographics, comparison charts, user-generated or interactive content should generate attention.
Step #3 – Include Social Proof
Social proof is one of the best methods to help people decide between purchasing from your store or looking elsewhere. These days, fake reviews will not cut it anymore. Customers are not that gullible, and they look for genuine feedback from people who have really ordered a product or services.
Look for ways to incentivize your customers to leave reviews with social proof. Perhaps you can offer a small discount on their next purchase? This would also increase the odds of increasing the number of returning customers.
Step #4 – Optimize Product Descriptions
Product descriptions should be brief and to the point. You do not want to write walls of text and discourage people by forcing them to read a lot of stuff.
Add comparison charts, similar products, and practical call-to-action buttons. Do not hide shipping or extra fees that will apply after they are in the checkout process.
You can also try implementing a system in which the fear of missing out is created. Think about pop-ups with warnings of how there are only two or three items left in stock, or that the special discounted offer will only be available for the next two hours or so.
Step #5 – Optimize Checkout System
The checkout system is tricky as it also requires quite a lot of thinking. The biggest problem is the abandoned shopping carts. Quite a few people end up not finishing the checkout process. Why does this happen? Well, there are a couple of reasons.
Some put products in the cart and tell themselves that they will purchase the stuff later, and forget. Others find that there are hidden fees. Lack of available payment methods also is a hindrance. Finally, a number of people do not want to bother with registering their account.
Step #6 – Create Loyalty Program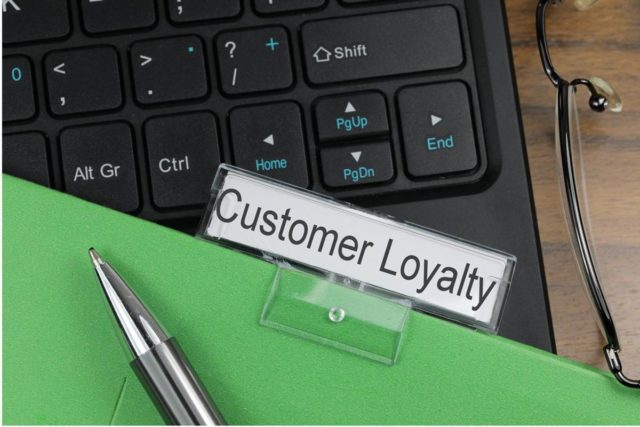 A loyalty program comes after you have established your store and have a decent number of customers. Show your appreciation and build a loyal customer base by providing them with various perks, like a VIP point system, special discounts, monthly raffles, and anything else you can come up with.