The 3D printing is finding many applications in the fields of health care and biomedical engineering. Now, many different types of prosthetics, casts and splints are being made using this innovative technology. The Sols project launched by an New York company is now using this technology to make customized insoles to relieve foot pain and improve posture.
Anyone wishing to have his insole printed will first have his feet scanned using a smartphone app. The scan is then added to the database of the company. After the verification for correctness, these scans are converted to 3D insole models and printed.
The insoles are quite comfortable as they are made using flexible nylon. Furthermore, the colour of these insoles can be customized and a coat of anti bacterial layer is also added to avoid foot odor.
The advantage of using this approach is that the foot scan prepares an exact 3D pressure map. Hence, the current fiberglass insoles supported by casts are now replaced by 3D insole models prepared using accurate and complex software algorithms. These algorithms have the possibility to customize insoles according to the weight, gait and activity level of the patient. Hence, this further facilitates the movements.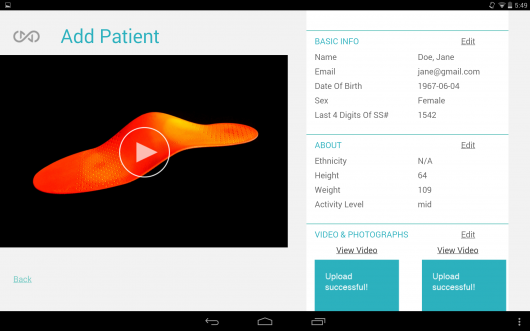 Sols project is not only meant for the patients with foot problems but also for the general consumers who want to improve the comfort  and performance in day to day life. The company plans to further to refine its product, the app will be modified to include the visualization of the final 3D insole model and make the final changes in it according to his bio-mechanical requirements.