The guys at the Yolk have this time come up with something truly innovative. They have introduced Solar paper charger, it is so thin and space-saving that it can be folded between the folds of a paper.
Yolk claims that it is an upgrade to their Solarade project last year which they claimed as the world's smallest charger. It attracted a lot of attention on the Kickstarter as it was able to completely charge an iPhone in 2 hours provided direct sunlight was available. Now, this latest product provides some additional features to make it more easier to use. See the presentation below for more detail.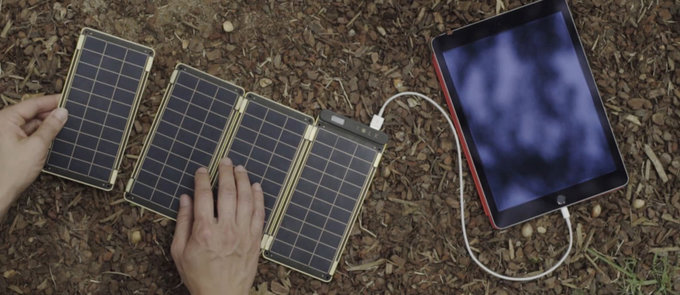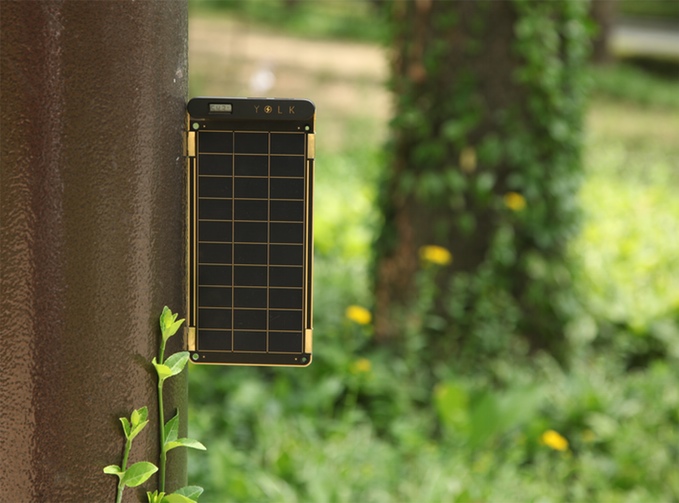 An exciting feature of this Solar Paper is its magnetic sides, they allow to extend the charging capability by adding additional 2.5 watt panels. This comes quite handy as the basic 5 watt panel is able to charge a smartphone efficiently if sufficient sunlight is available. But obviously charging charging a tablet or a laptop would require more panels specially if its overcast.
Thanks to the clipping mechanism, it is possible to fold the panels onto themselves and it is possible to carry the device in your pocket. When completely folded it measures around 190 x 90mm  which is a bit taller as compared to the iPhone 6 and only weighs 4 oz.
The developers claim that even the basic Solar Paper which only has two 2.5W panels, is able charge the iPhone 6 during 2.5 hours given that sufficient sunshine is available. Incredibly, this is the same time taken by the normal charger to charge the iPhone. An LCD amp meter tells you about the amount of current being provided by the Solar paper.
The additional features of Solar Paper include the fact that it is water resistant, it is light weight and comes with a USB port to charge any type of device. Although the project has achieved its initial pledge of $50,000 still there are 30 more days to go, you can still  get this charger by investing in this project on the Kickstarter. The first deliveries of the charger are expected in October or November 2015.