What if you found Hyde Park submerged in water? This is what happens that happens every year in Austria after snowmelt: usually suitable for walks during the winter, the park is found entirely submerged during the summer. We take you to discover this fantastic place that changes its state according to the season.
The diver and Austrian amateur photographer Marc Henauer, has tried to explore this mysterious lake. Located in the region of Styria in Austria, the Grüner See (Green Lake in German) takes its name from the emerald green color of its pure and limpid water. Beyond the beauty of its waters and wildlife that it hosts within it, the  Grüner See has the distinction of changing its shape in different seasons.
Each year during the spring, the melting of glacier of the  Hochschwab,  overlooking the Grüner See, transforms the landscape: During the winter Grüner See is a park popular with hikers, sunny days turn it into a diving spot with unusual experience of seeing the fish swim amid wooden benches and walking trails.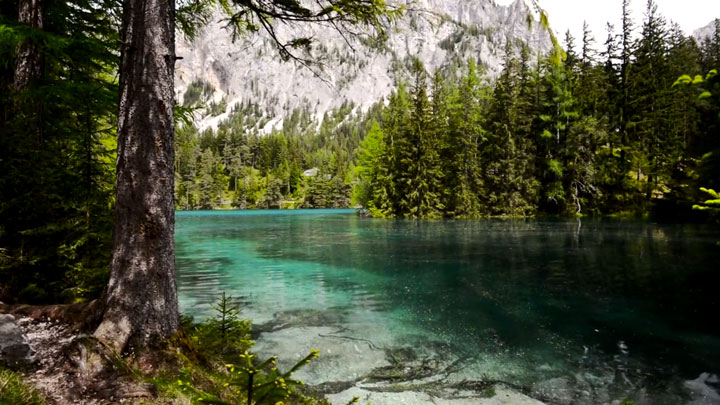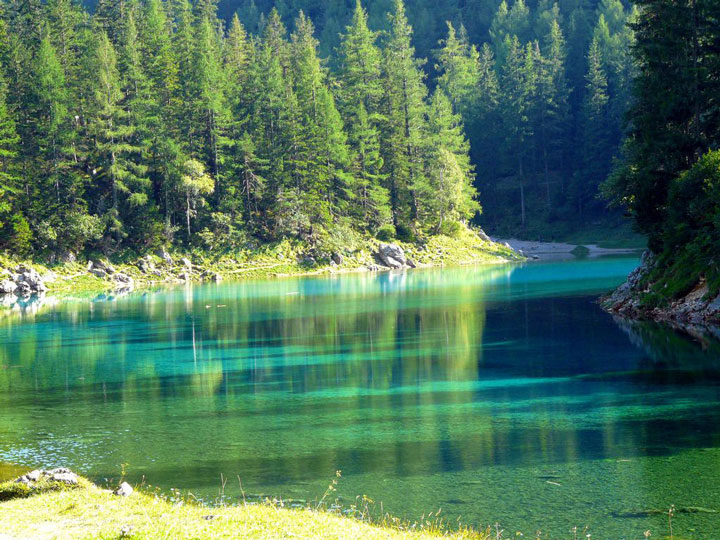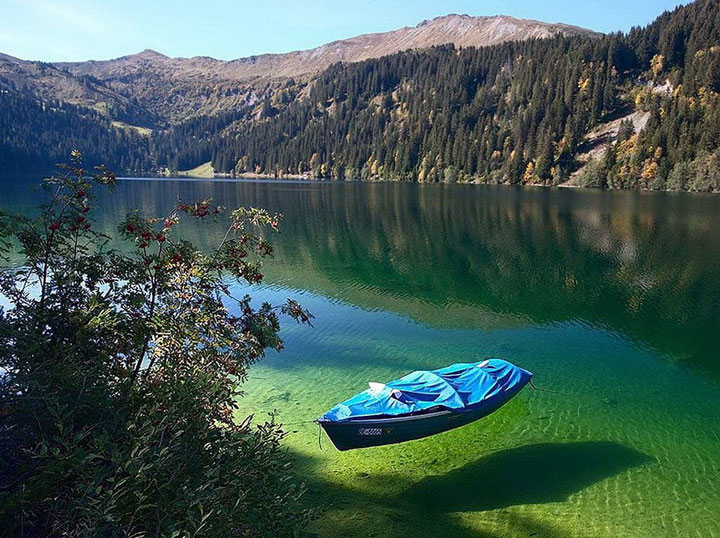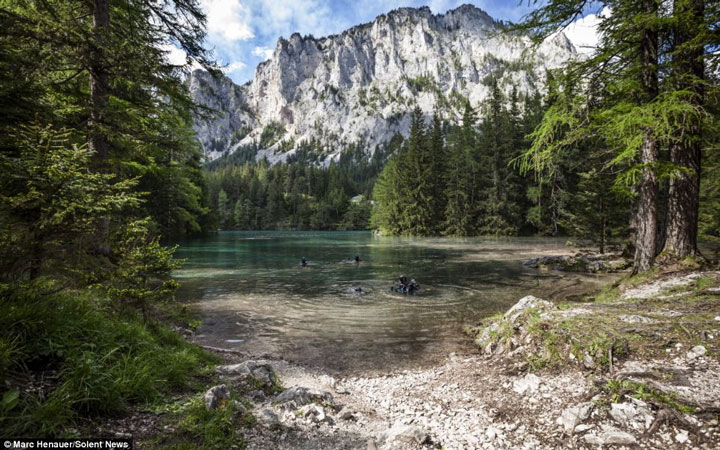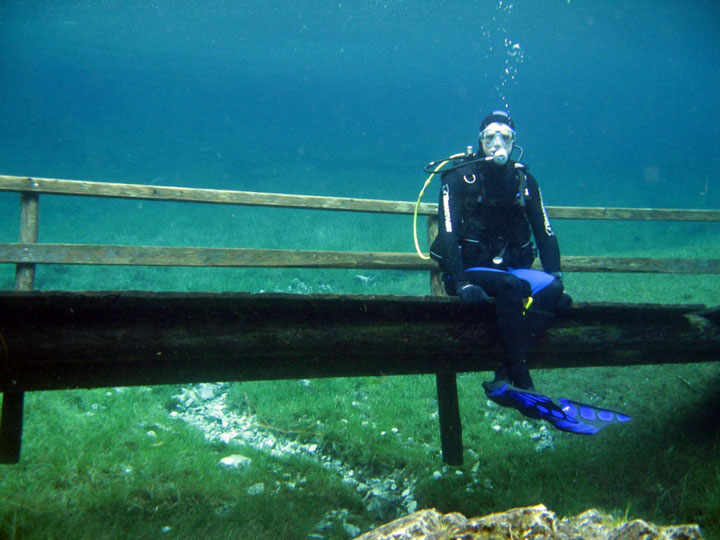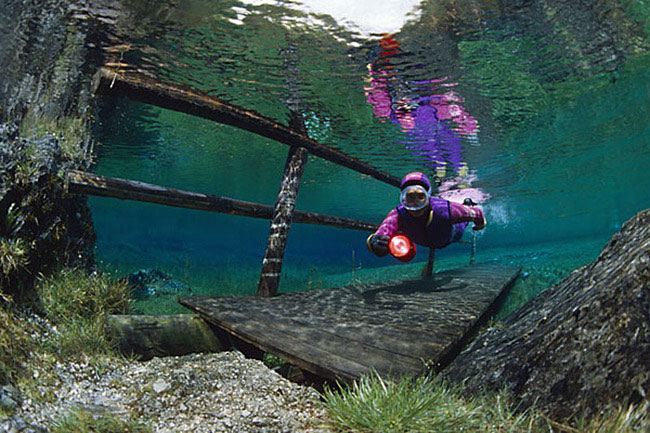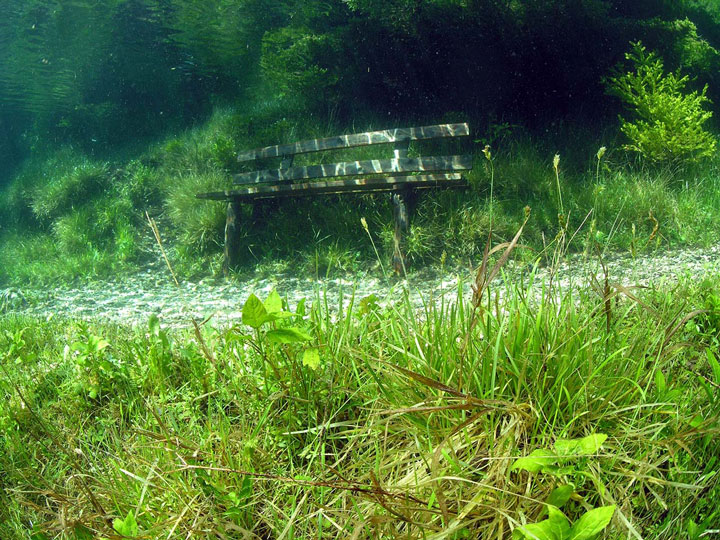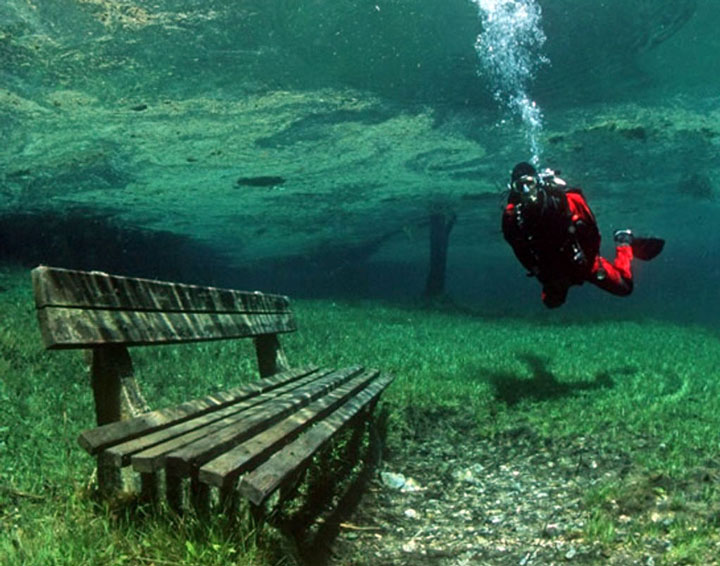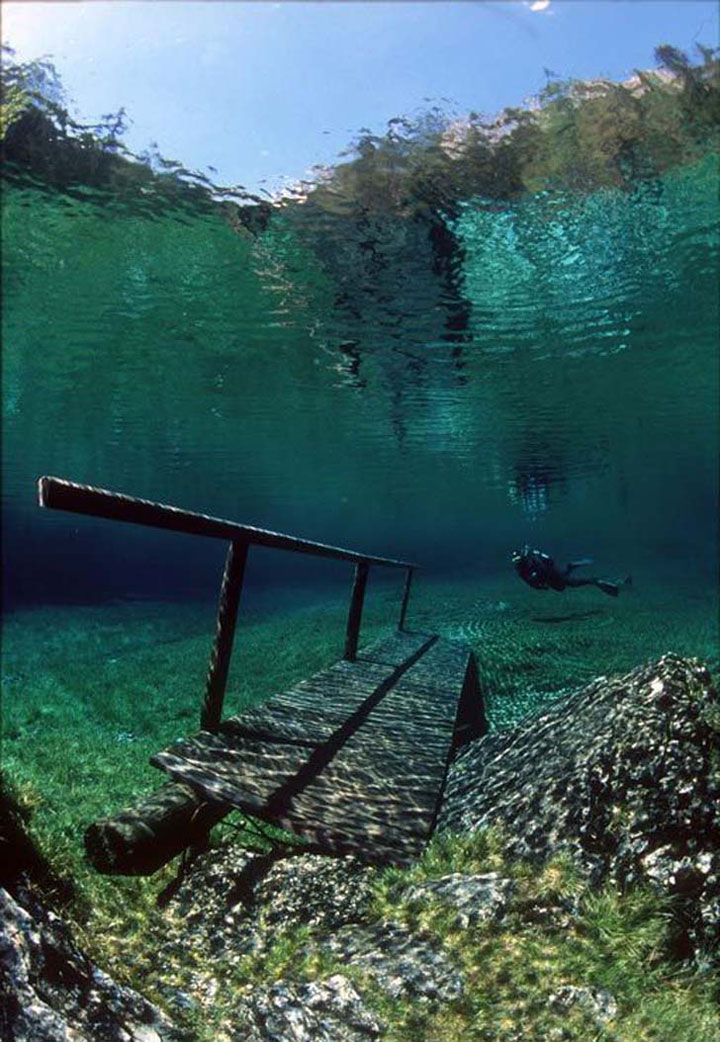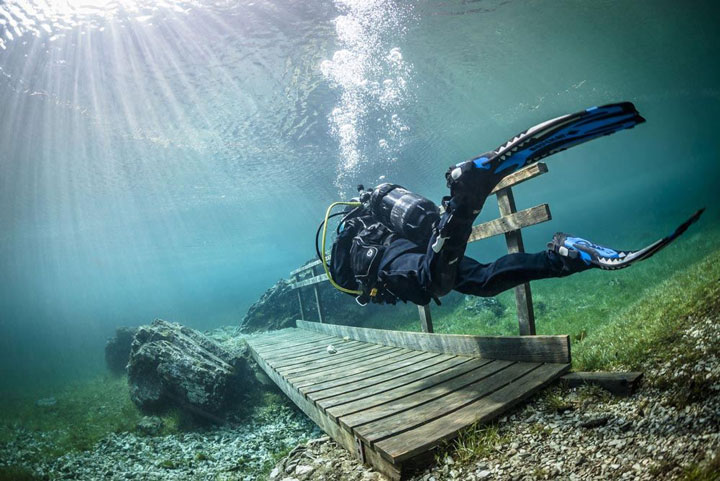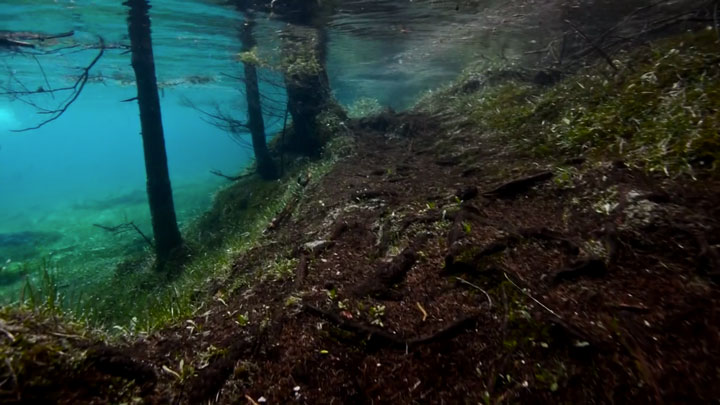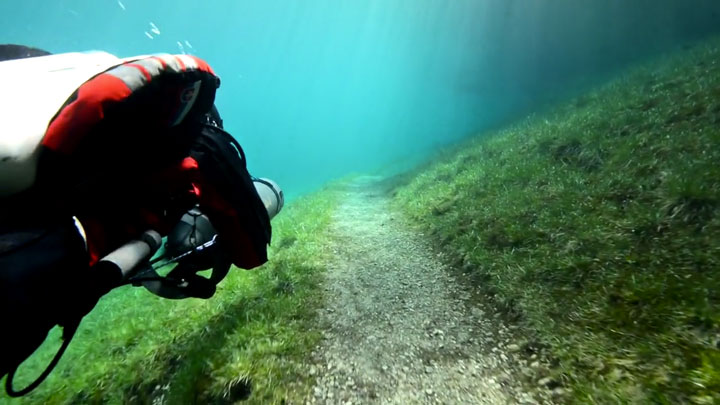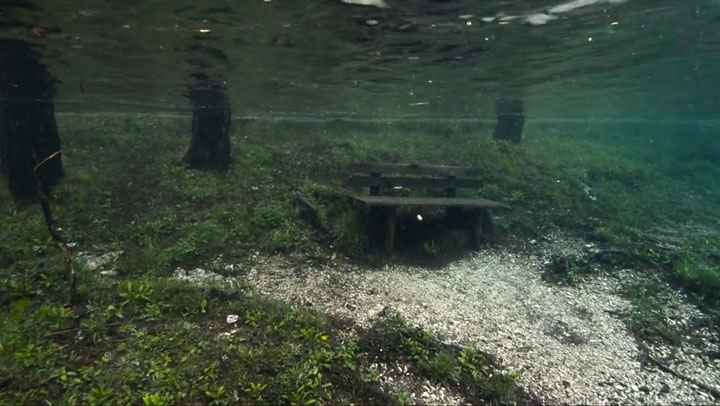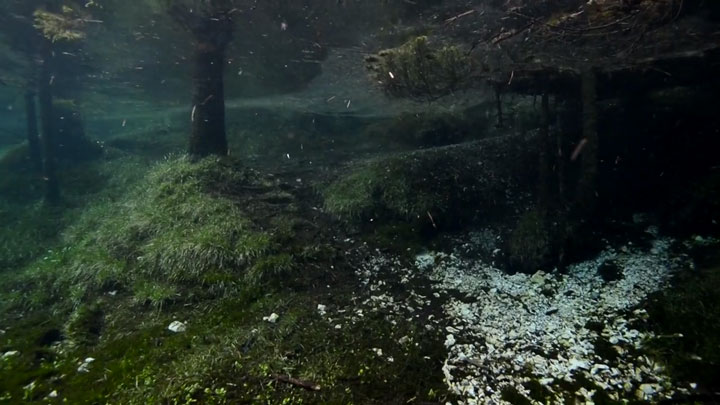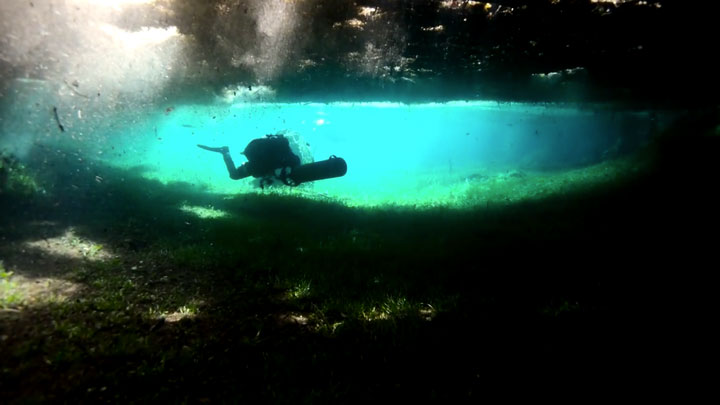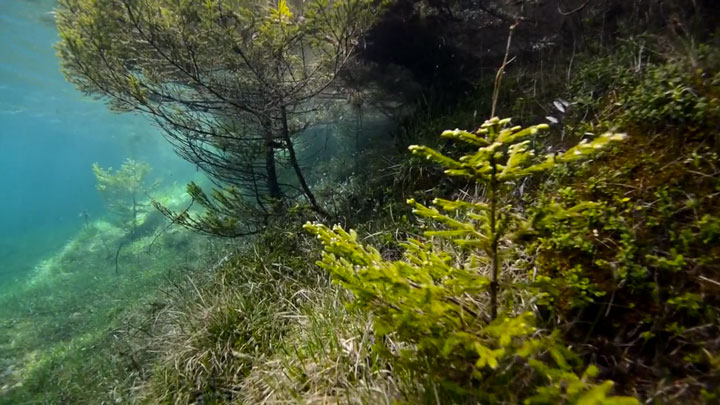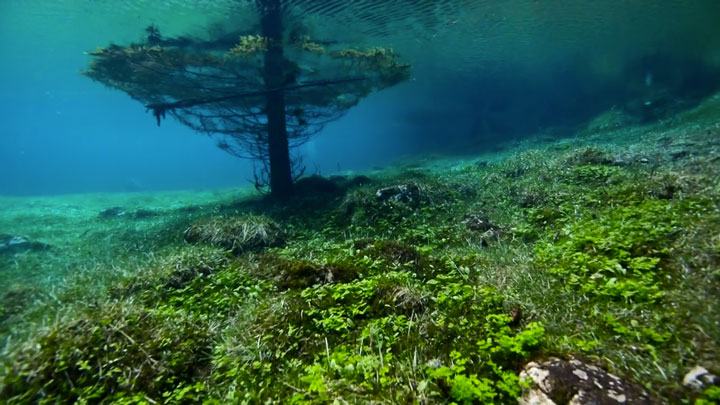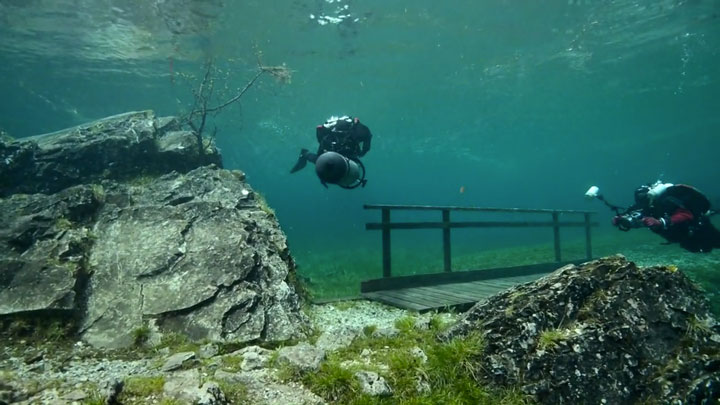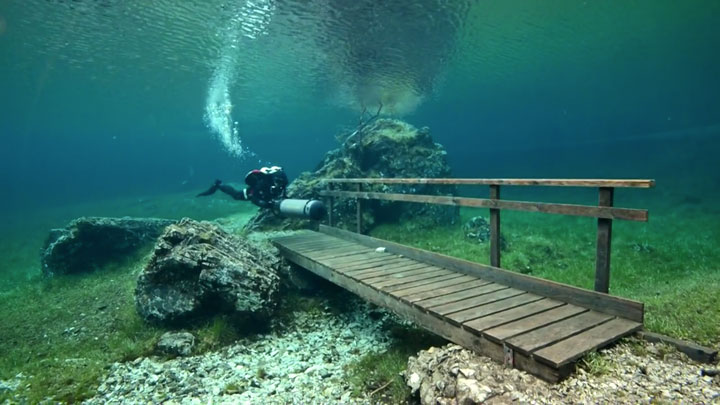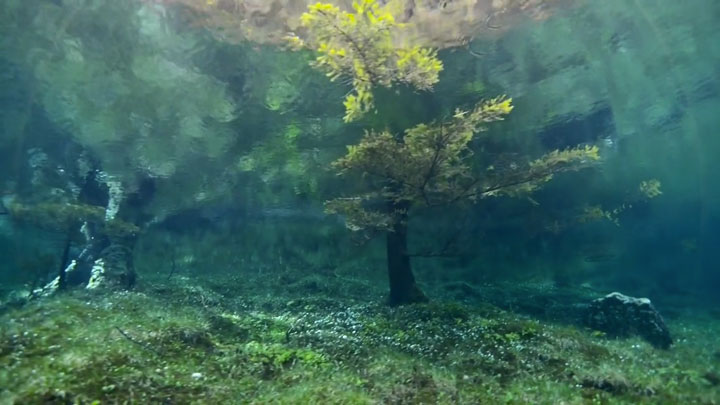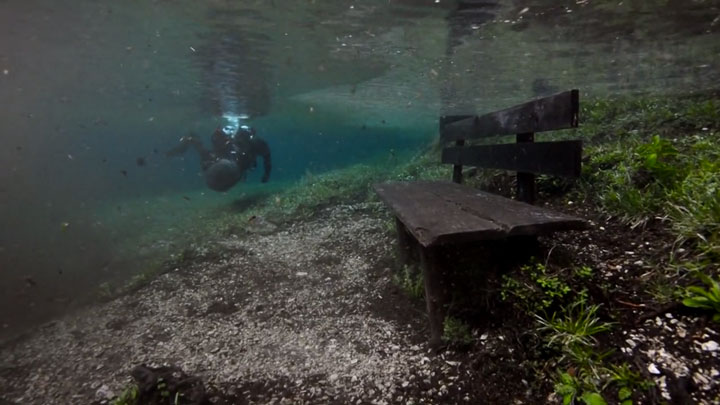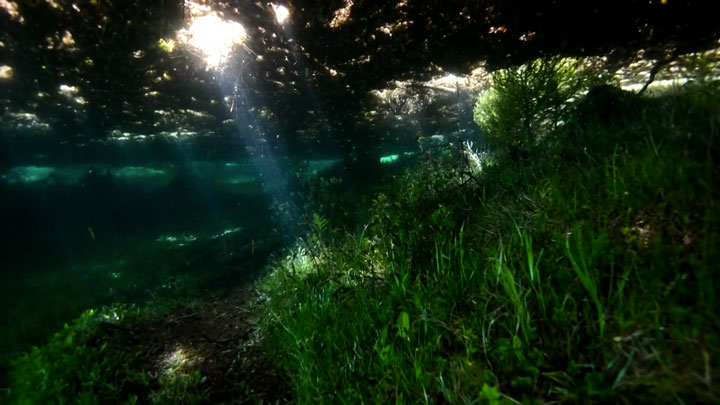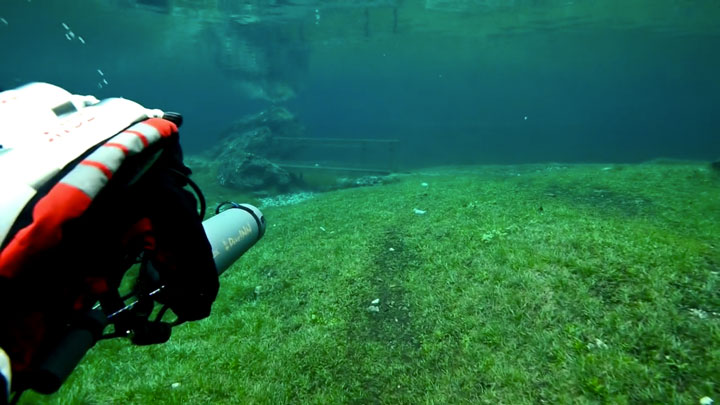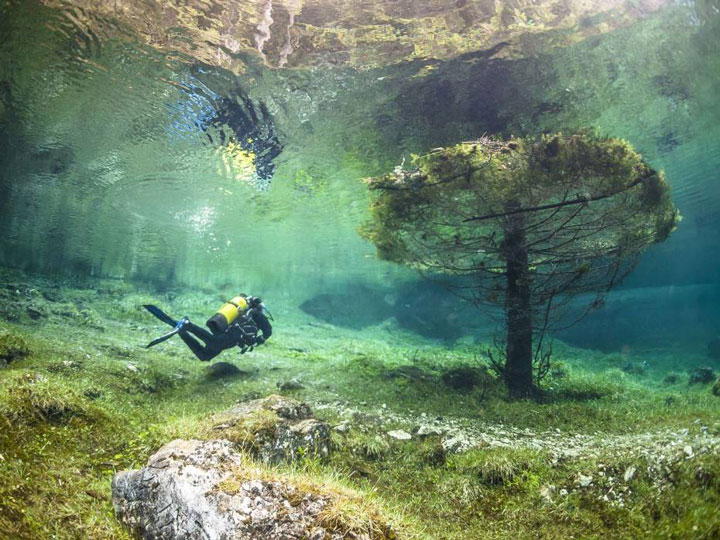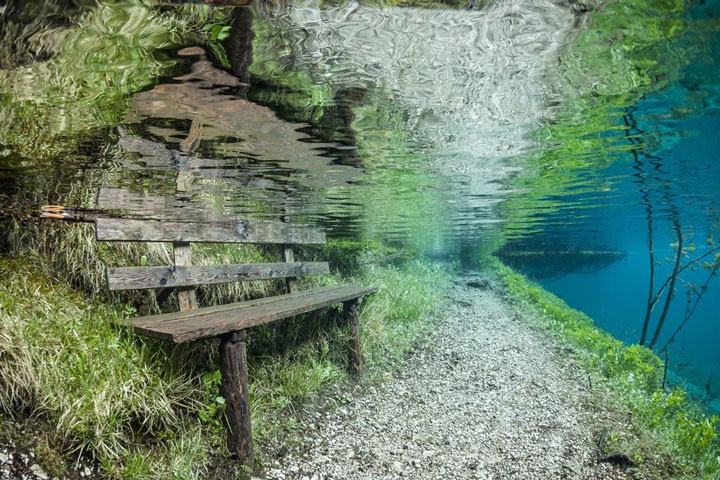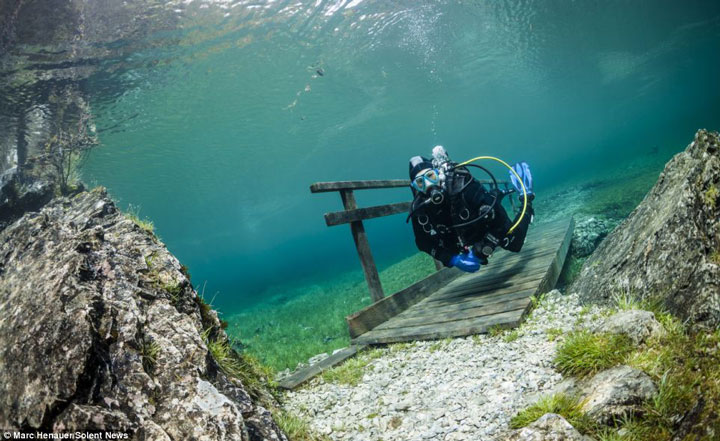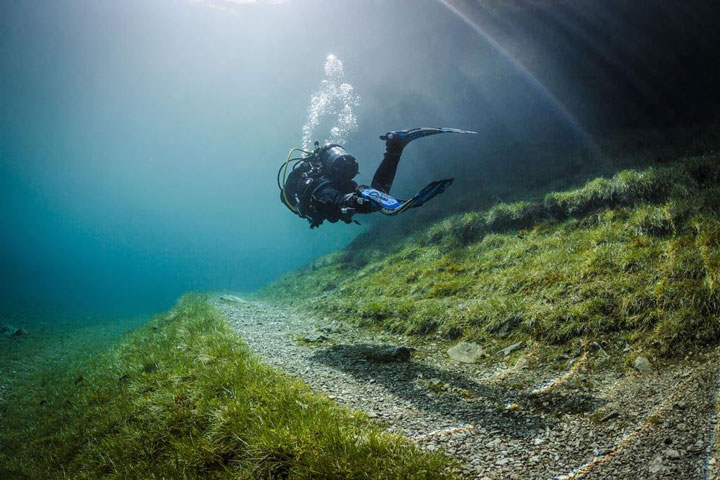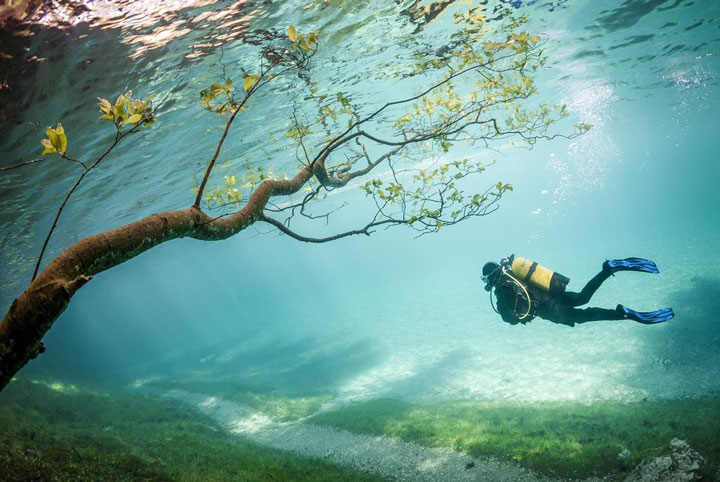 This lake is a true marvel of nature! Some day we would love to dive into this amazing scenary. Would you like to explore this underwater park?