Younger as well as elder await impatiently for the Halloween period, preparing to get dressed in new disguises. However, the animals also deserve to celebrate this event. We present to you a selection of 21 animals dressed as real halloween stars.
1. Cerberus, guardian of Hell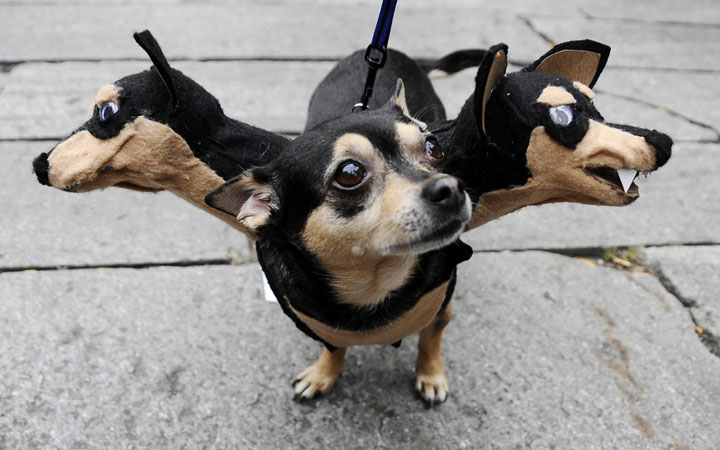 via freewallimages
2. The skeleton death of horse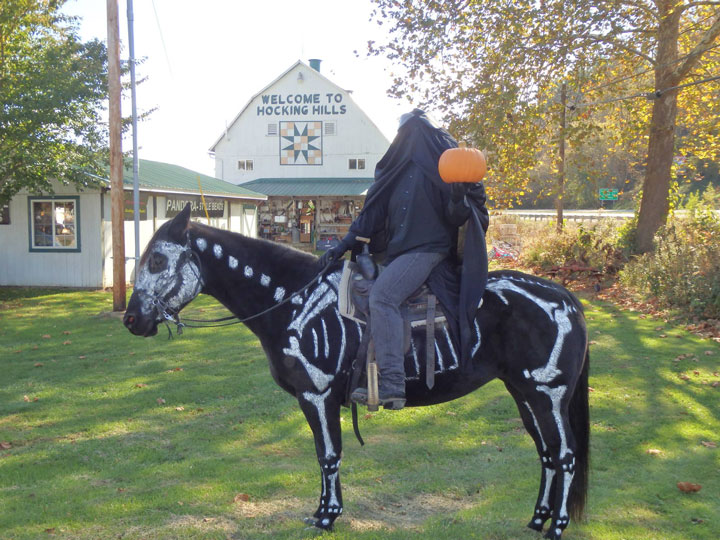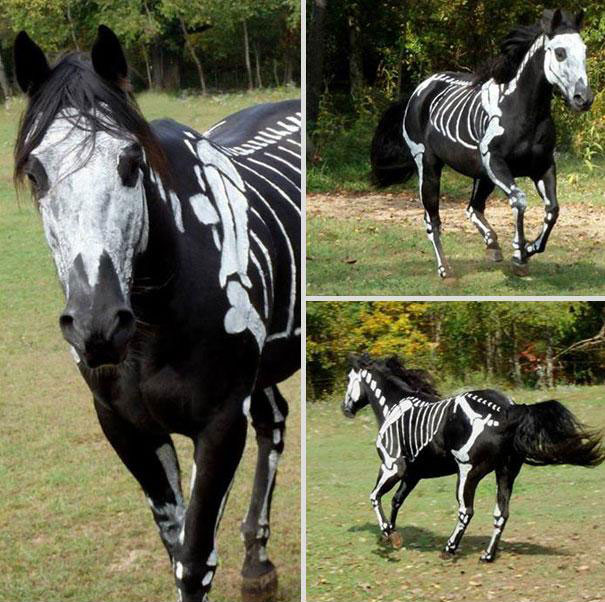 via facebook
 3. The bat cat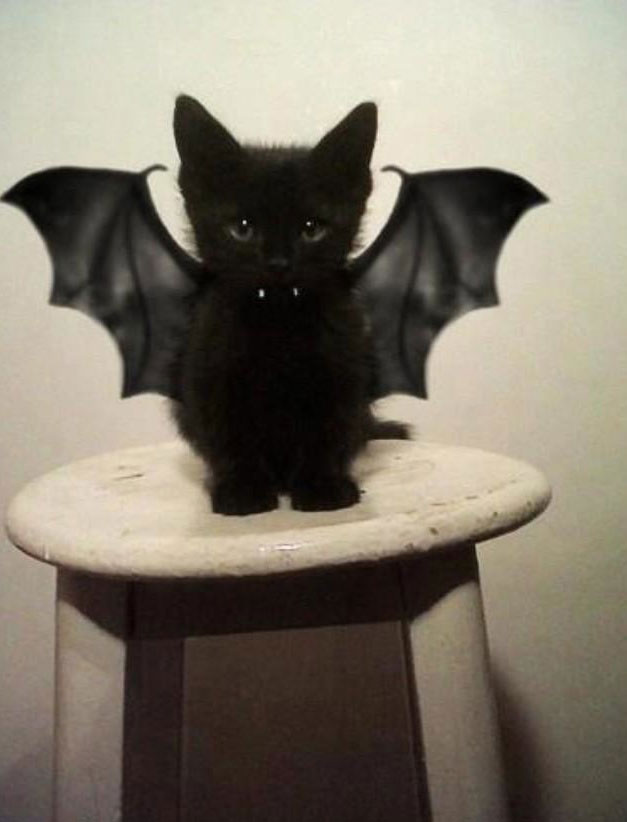 via imgur
 4. The vampire hedgehog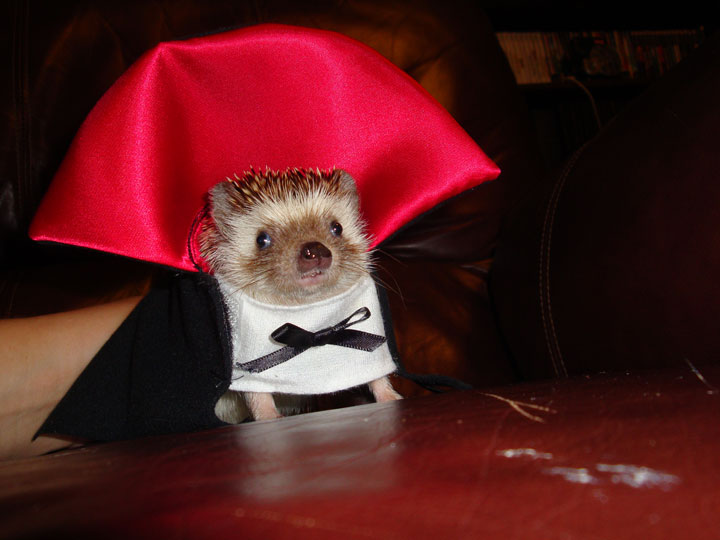 via imgur
 5. The dog half swallowed by a crocodile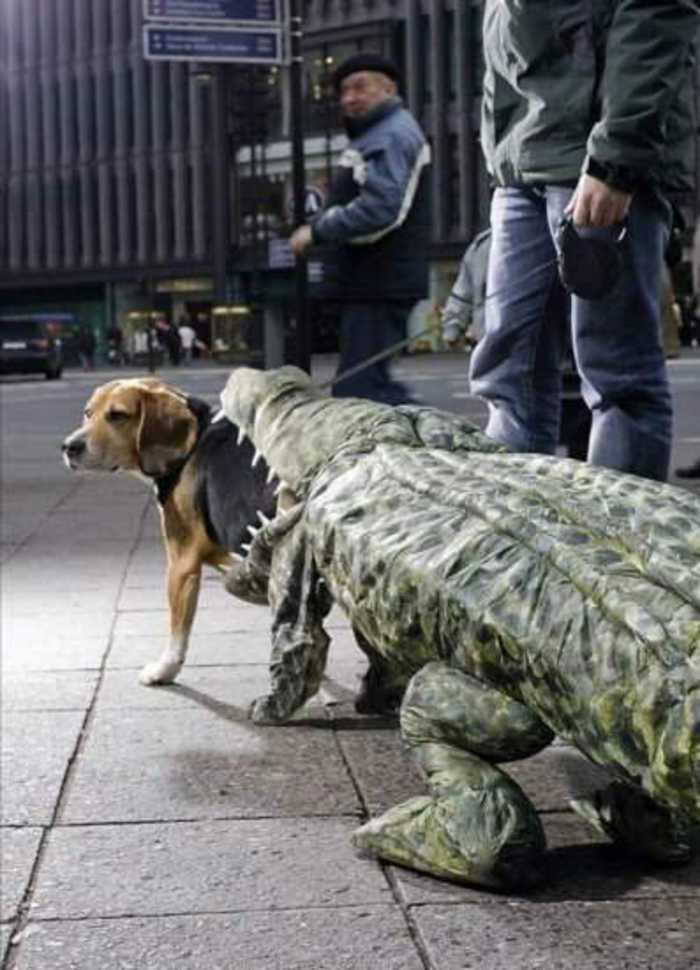 via imgur
 6. The canine version of Superman: Super Husky!
 7. The costume of Miley Cyrus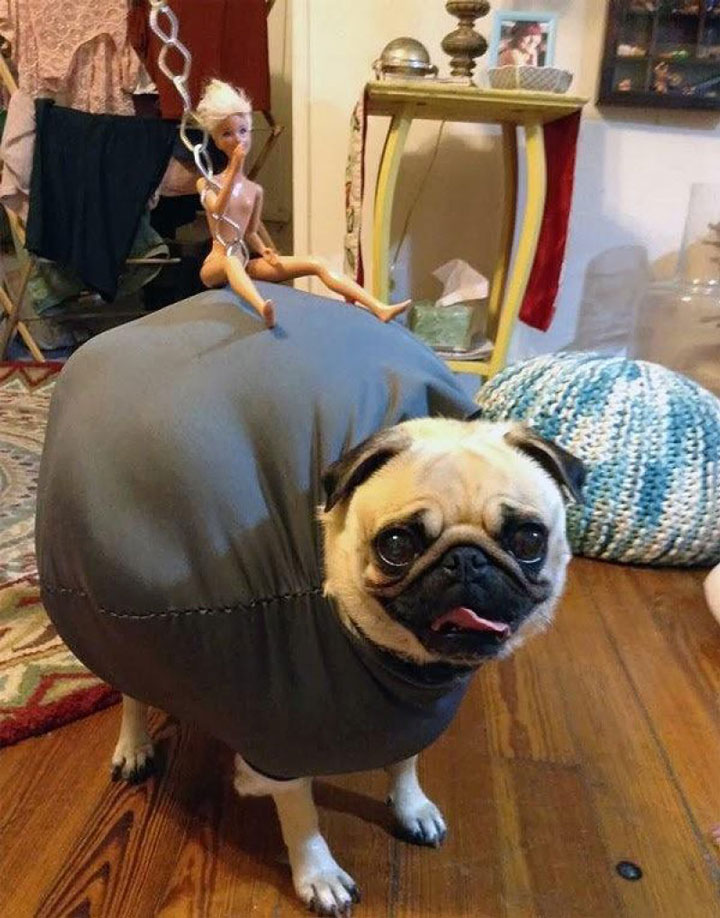 via mckenken
 8. Cat Mario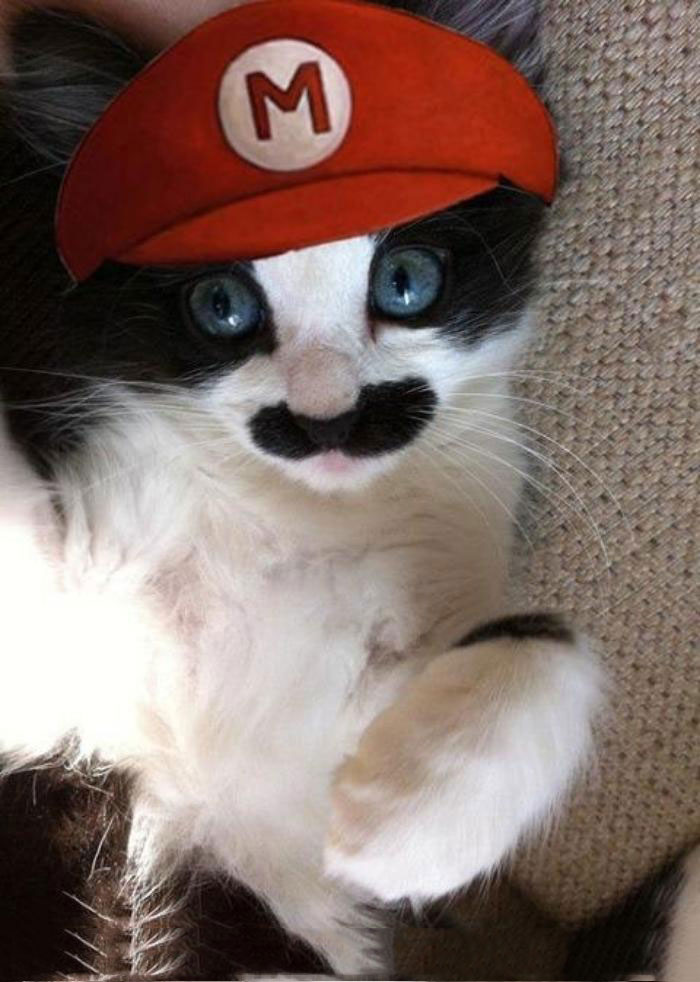 via cutestuff
 9. The Nyan Cat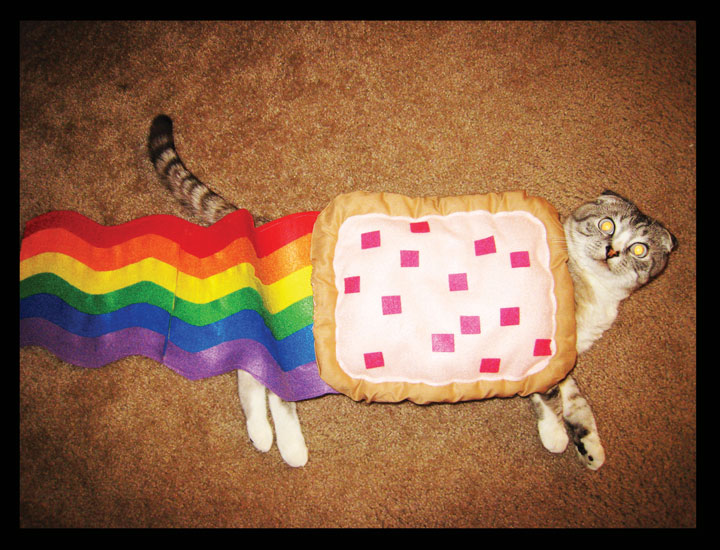 via capricciaart
 10. The gentleman crab
11. Indiana Dog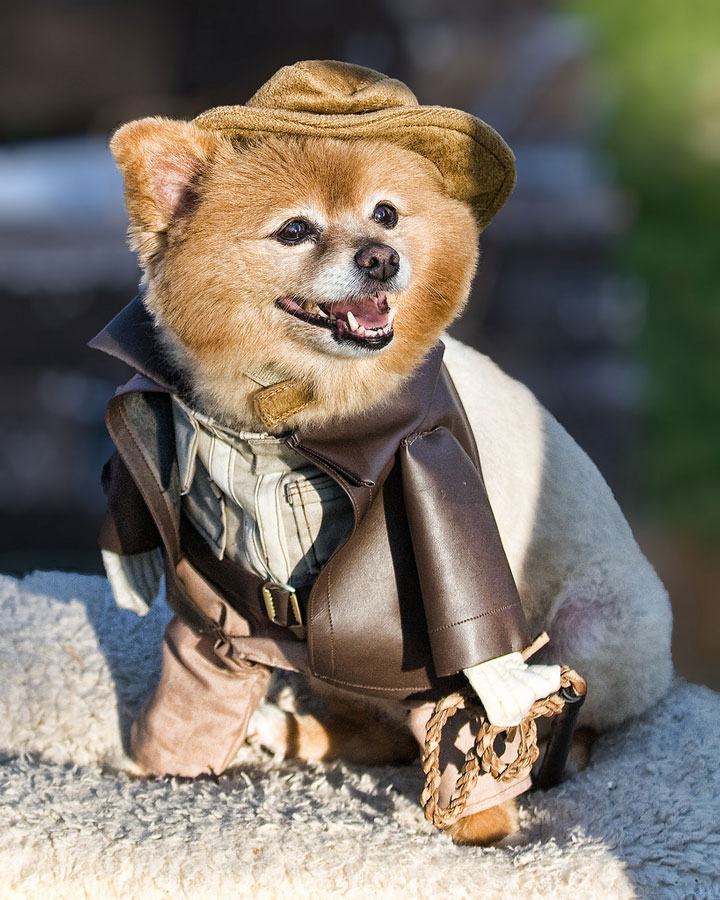 via Flickr
 12. REAL Blastoise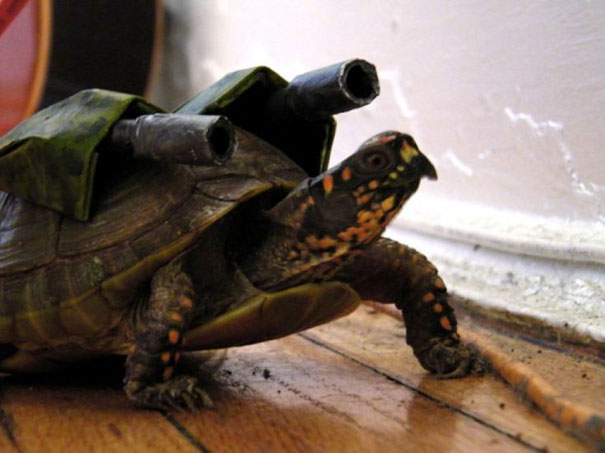 via collegehumor
 13. The 2 dogs 1 suit case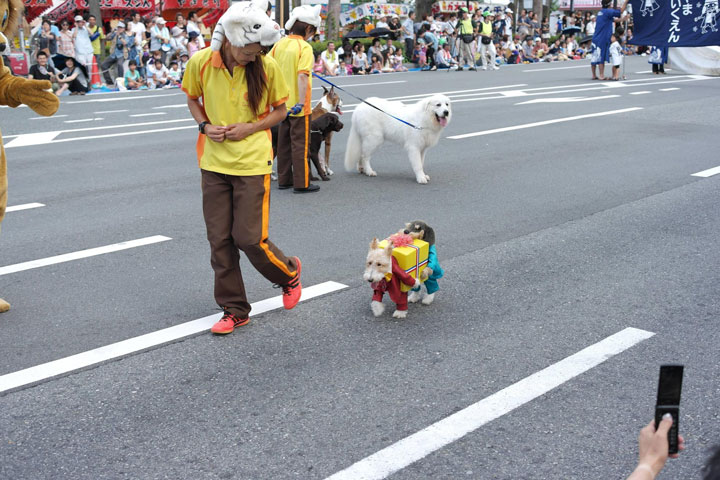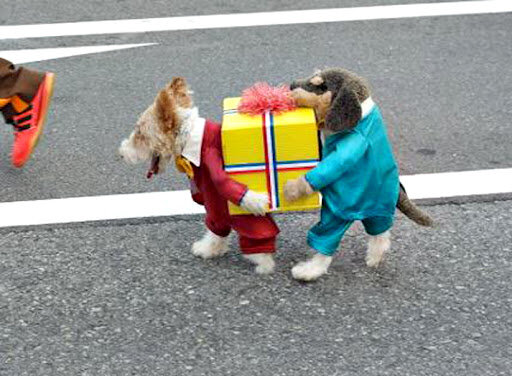 via boingboing
 14. The feline version of Batman: Batchat!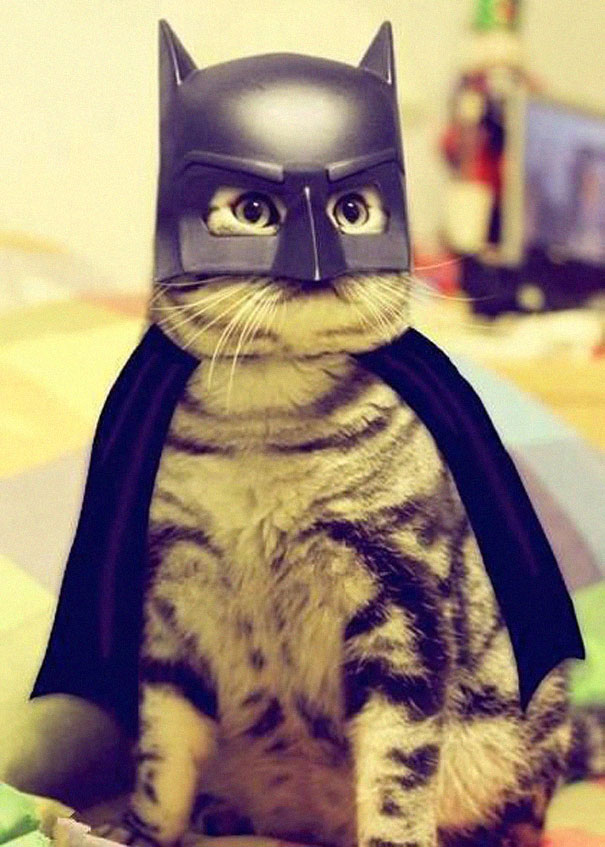 via unknow
15. Bourgeois geese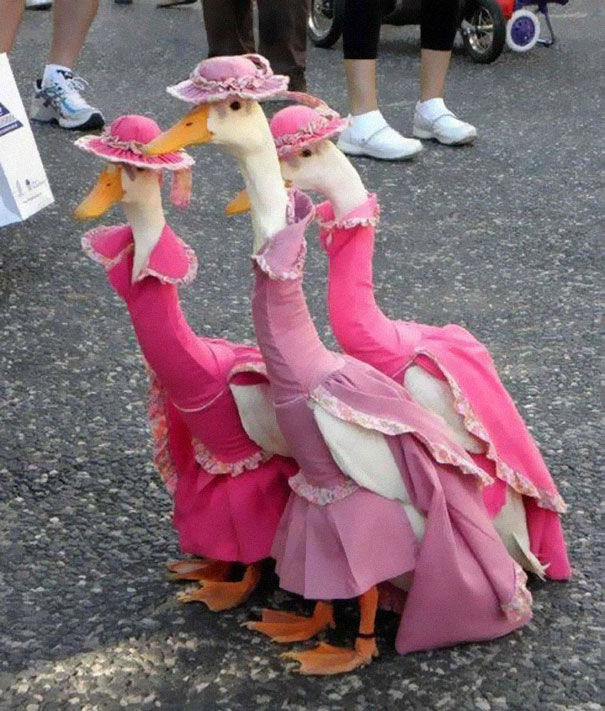 via unknow
 16. Miniature version of The Lion King
 17. The gentleman python
 18. The AT-AT dog ready to conquer the planet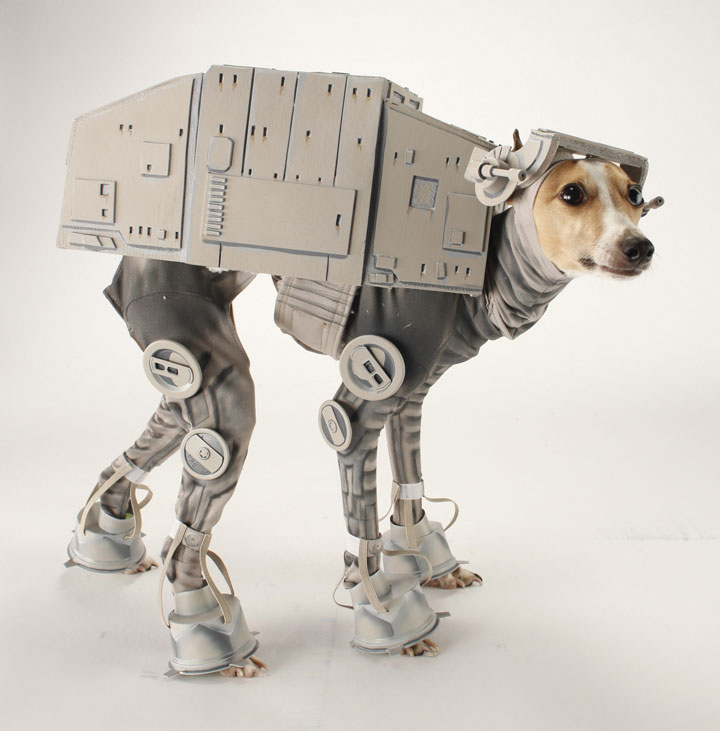 via starwarsblog
 19. The frog cat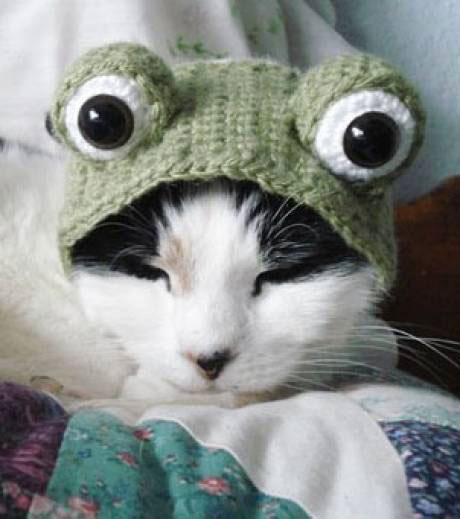 via etsy
 20. The dragon lizard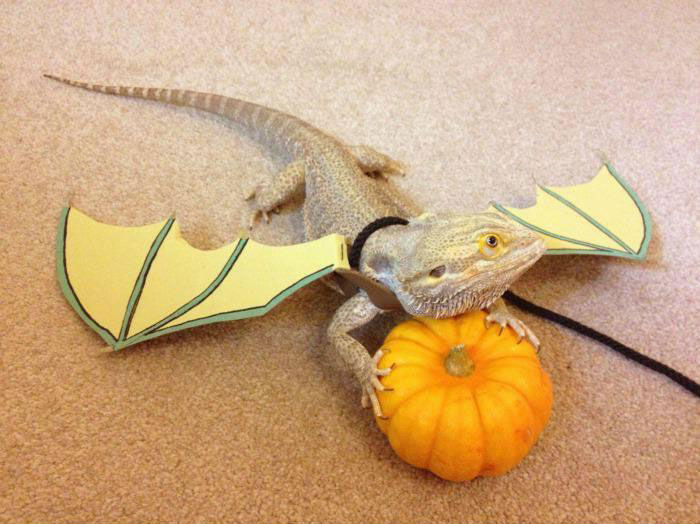 via crenk
 21. Ghost Dog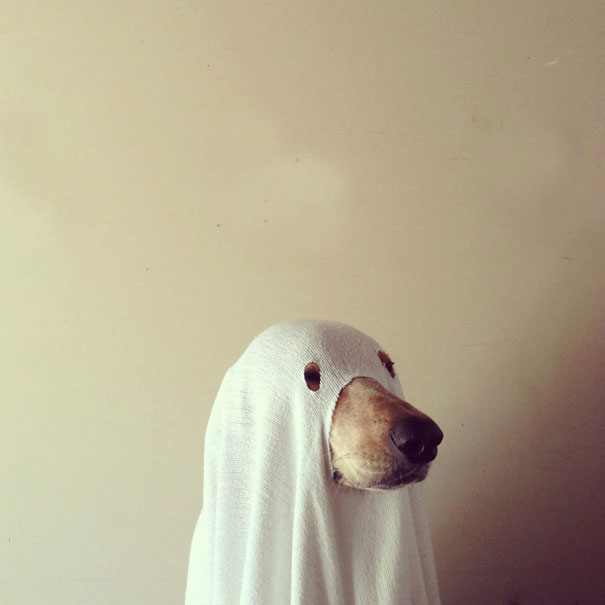 via maddieonthings
This selection of costumes for pets is very original. Some of these costumes seem tailor-made for these little animals and the result is spectecular.  What costumes did you like the most for your pet? You may also like 22 Babies In Fascinating Halloween Disguises.