This week, as a part of the efforts to stop the evaporation of the Los Angeles 175-acre reservoirs, black plastic balls were released into them. It is also expected that these plastic would also help protect the water from dangerous chemicals, dust and rain. The black color of these balls helps deflect the UV rays. The cost of one such balls is 36 cents only.
With no end in sight to California's record-breaking drought, the local authorities are trying new innovative methods to stop the city's water reservoirs from drying. In this regard 96 million small plastic balls have been released into them. It is expected that these balls would prevent 300 million gallons of water from evaporating per year, in addition to protecting them from dangerous chemicals, wildlife, rain and dust particles etc.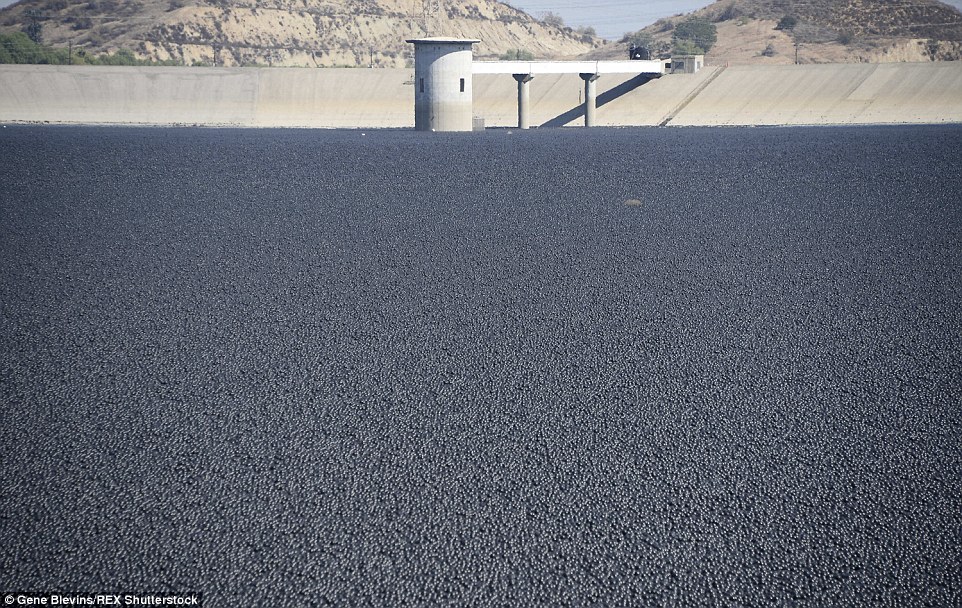 These balls also prevent the formation of carcinogenic bromate compounds in water. For some people these compounds, when ingested in large quantities can result in diarrhea, vomiting and nausea etc.
This idea was the brainchild of Dr Brian White who is a biologists. According to him the dark shaded balls forms are barrier between the water, and other contamination as well as animals. Sized like an apple, and costing 36 cents per ball, they are colored as black as it is the color that can deflect UV rays.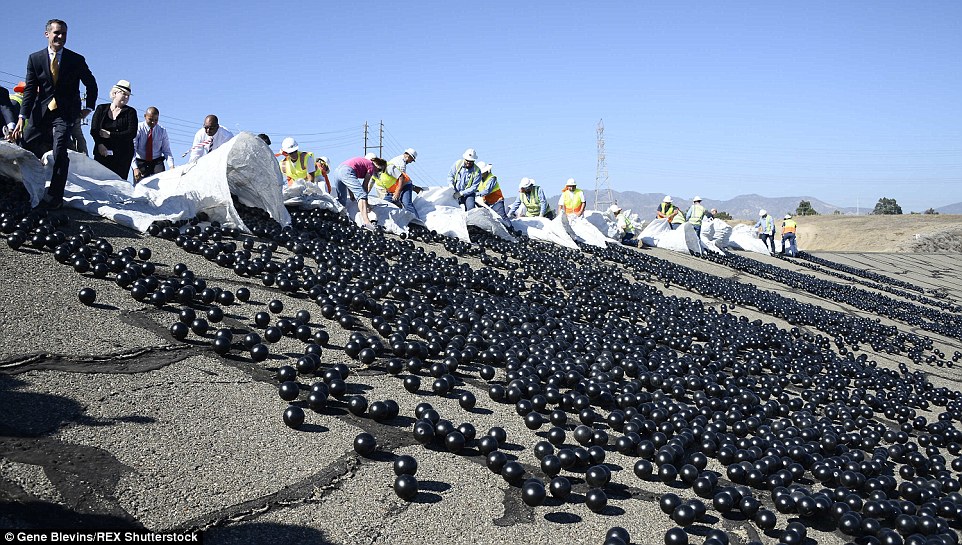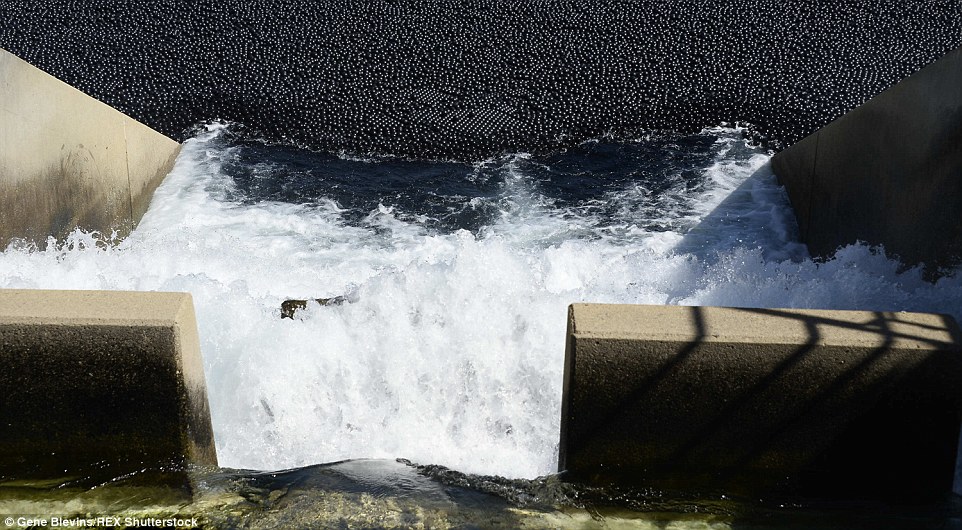 Currently, these balls are being placed in the reservoirs of Ivanhow, Elysian and Upperstone and they are expected to cause a 85-90% reduction in the evaporation. It is part of the $34.5 million local authorities' project for the protection of the quality of the water. The ceremony for the release of the final 20,000 balls was presided over by the Mayor Eric Garcetti. He highlighted that this new project uses new creative ways to deal with the new challenges. This new technique involving polyethene balls is in fact $250 million cheaper than other techniques.
According to Councilman Mitch Englander this new cutting edge method reduces the need for the chemical treatment of water. This would also reduce the water evaporation by nearly 300 million gallons a year.