Football world cup in Brazil is over, but another football tournament will start this week near the Brazilian capital: Robocup, World Cup of Robots
Tournament of 2014 will be a far advanced as compared to the first Robocup held in 1997 in Nagoya, Japan. At that time, the humanoid robots were just beginning to detect the position of the ball and were able to stand straight after kicking the ball.
The objectives of this annual tournament can be summarized as: to let the international teams of robot specialists meet one another around different competitive events, the most famous being that of football, the Robocup Soccer. One of the objectives of this tournament is to succeed in creating a robotic team capable of beating a human world champion football team by the year 2050. Also included in the tournament are: the competition of Robocup Rescue, a competition for the rescue robots and Robocup @Home, a competition for domestic robots. From 19 to 25 July 2014 in Joao Pessoa, this tournament will bring together no less than 45 teams from around the world: Germany, USA, France, Italy, Iran , Japan, etc.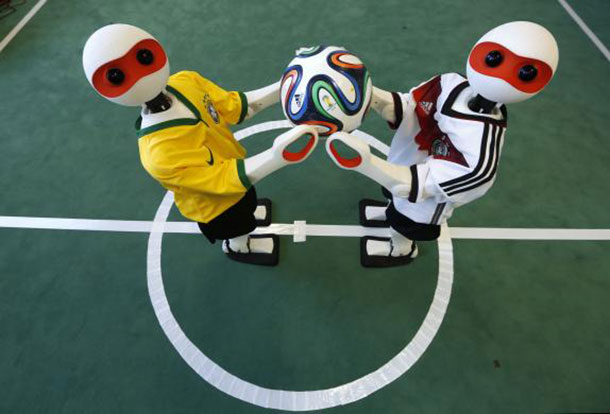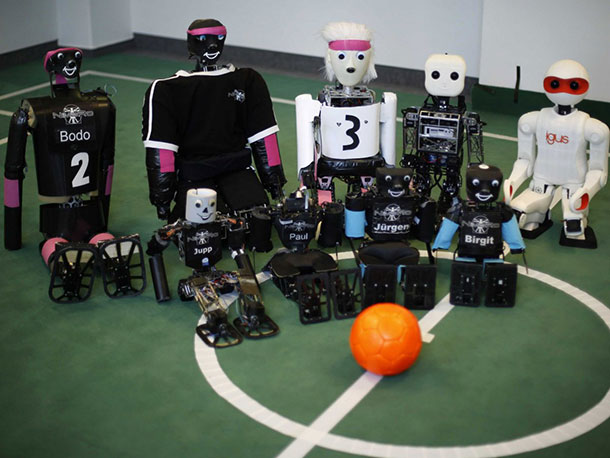 The competition will takes place between robots of the the same category. For example, in Robocup Soccer, a robot may participate in one of four categories that are humanoid robots (130 cm to 180 cm), medium-sized robots (between 90 cm and 120 cm), small robots (30-60 cm) and standard platform.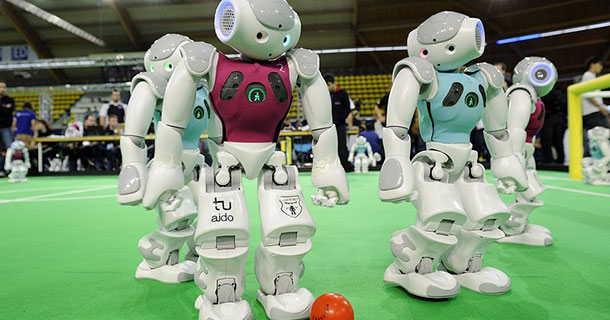 The game lasts 20 minutes and are refereed by humans. The rules are the same as for a real football match. Each year the parameters are changed to make the competition more complicated by changing: length of field width and number of robots in game etc.