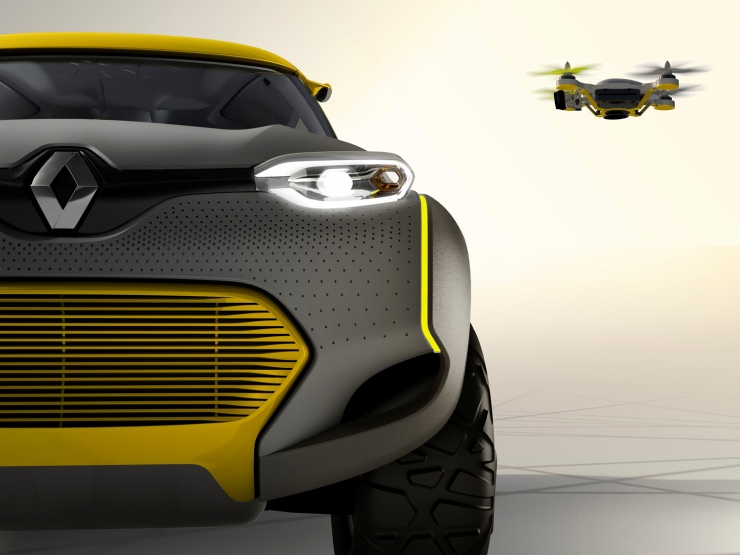 Renault has come up with Renault Kwid car concept. This light weight car has been designed for the roads of India, where in cities there are often traffic jams while in the countryside the drivers have to navigate their way through often rough paths. To help the drivers, a quadcopter has been placed in the rear compartment of the car. When needed it can be launched and controlled using a touch screen on the dashboard. You can even program to fly it on autopilot and follow the preprogrammed waypoints. The drone has a camera on it which can send the pictures or live feed of the video wirelessly to the screen on the driver's dashboard. Based upon this information the driver can then decide which optimal route to follow.
The car is also useful in the packed cities like New York, where often you have jumper to jumper traffic jams. May the driver will be also able to use drones for the self-protection.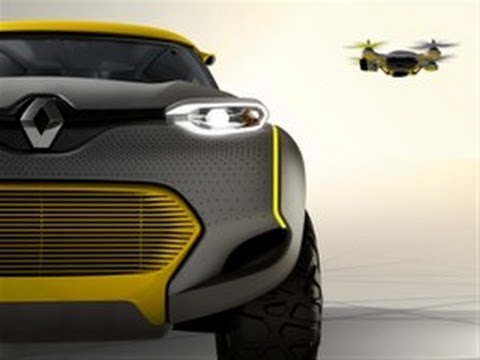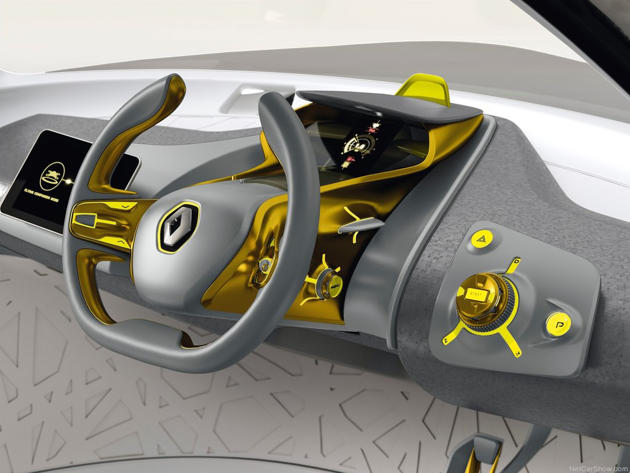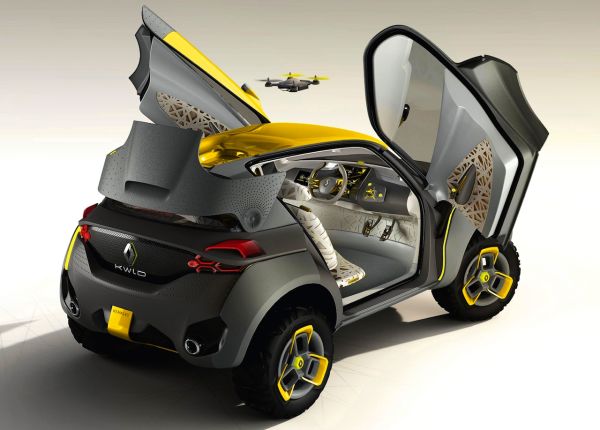 The original concept car is planned to be equipped with 1.2-liter gas engine, but an electric engine is also expected. We hope that this concept car is materialized soon, and we see its utility and performance with our own eyes. Would you like your car to be equipped with a drone?