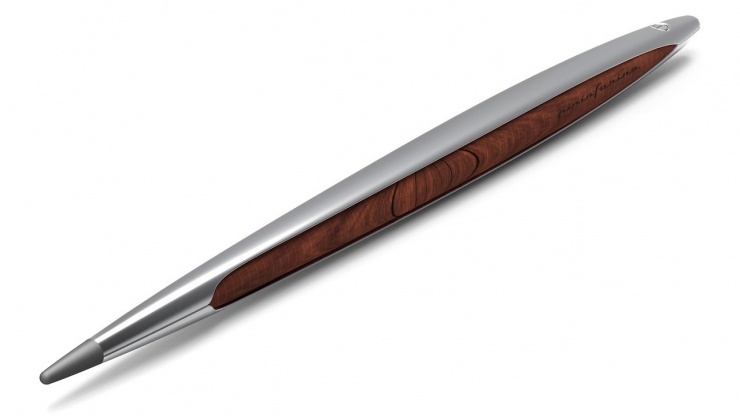 Pininfarina is well-known company in the design of elegant and stylish cars. However, this time they have done something unique, they have designed a metal nibbed pen that can write forever without the need of ink refills. We present to you this amazing invention.
4.Ever Pininfarina Cambiano pen is the name of the inkless pen designed by Pininfarina. It is handmade using aluminum and includes a sleek but elegant wood insert. However, juat as for the Pininfarina cars, this product also involves a revolutionary and original innovation. The  pen neither requires ink like normal fountain pens nor graphite like the pencils. In fact, the nib of the pen is made from a special alloy called Ethergraph. Just like a graphite pencil this pen can draw a line on the paper but with one exception that this line is permanent just like a ballpoint.
However, the Pinifarina claims that the nib of this pen does not wear out with writing and it can write forever without a refill. This supposedly revolutionary pen was at exhibition in the Paperworld exhibition that was held in Frankfurt this year. No price for the pen has yet been announced but we hope that it is affordable. If you buy this pen, the company will also give a pad of water resistant papers, made from stone powder, to you. Would you like to buy this pen?