Robotics Unlimited has recently made a biological inspired robot that can reach a top speed of 32 km/h. The robot is the fastest among all the running robots. Although the robots have not yet been made to race against animals, still achieving this top speed is a milestone in the field of robotics. The robot has six legs and all the legs are rotatable. The robot is named as Outrunner and self-balances while running. The robot has been developed at Institute for Human and Machine Cognition with the help of Robotics Unlimited in Pensacola, Florida.
The robot is commercially available in two different versions, one is core model and the other is performance model. Both are different in cost based on their functions i.e. the price of core model is US$ 299, while the performance model costs you US$ 799. Funding has been pledged through Kickstarter. Company says, "There is simply no other robot with such capabilities and so easy and fun to play with. All you need to do is just press the accelerator and steer it wherever you want it to go; it's that easy."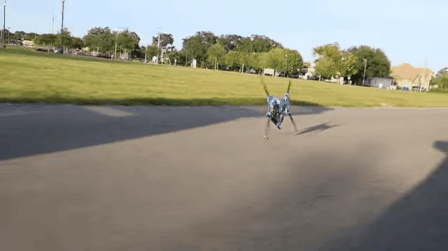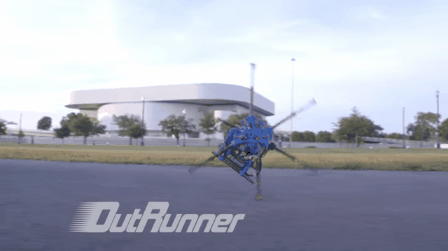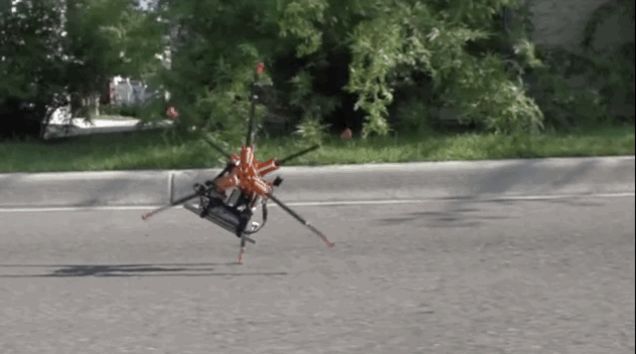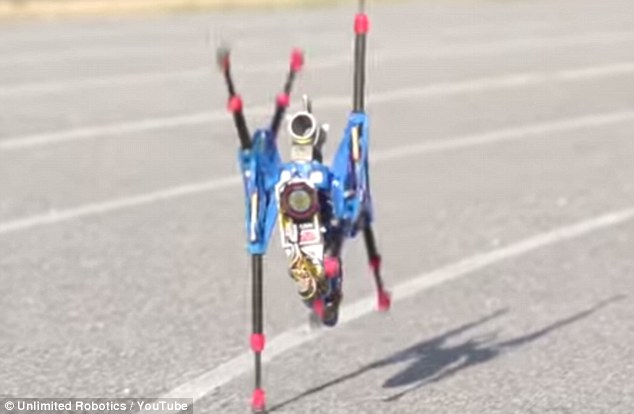 The biologically inspired robot basically makes movements on the pattern of the animals and takes into consideration the mass to length distribution. The company says, "By having a centre of mass lower than the leg axis of rotation, OutRunner robots exploit a buoyancy effect, making them inherently stable and eliminating the need for expensive sensors and complex control algorithms." The legs of the robot preserve the Kinetic Energy of the system to make it more energy efficient. A prototype has already been designed by the company with four legs for testing. The robot is controlled by remote control and can lean to a particular side in an analogy with controlling a bicycle.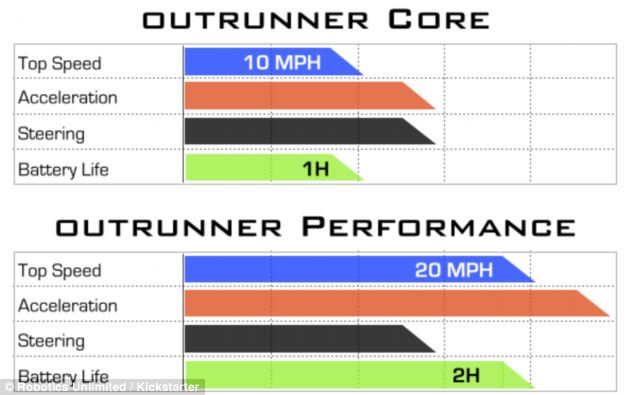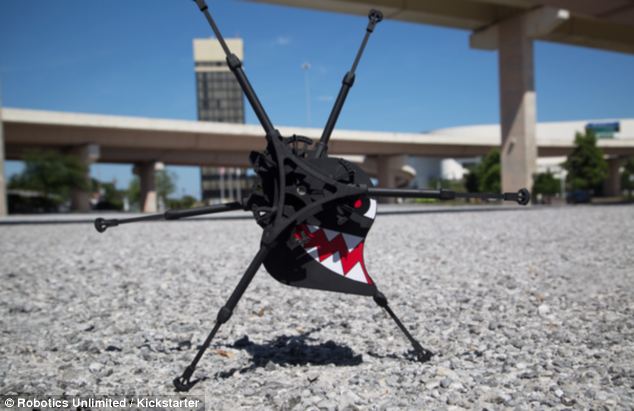 One thing is worth noting that the speed of core model is less than performance model. It can reach up to a maximum speed of 10kh/h with a battery life of one hour. The weight of the robot is 1.4Kg while height is 1.5ft. It is remote controlled, equipped with a camera and six legs. Smartphone can also steer the robot and camera video can be streamed on your smartphone via Wi-Fi. The firm has plans to schedule a racing competition of its robots by the end of this December