A group of American students has recently achieved a double feat: first of all they have made a robotic prosthetic hand for a handicapped girl using 3D printing, secondly, it costed them only $200.

This is an appreciable step to make the prosthetics accessible for all.
This trio of students from the Washington University in St. Louis was able to offer a robotic 3D printed arm to a 13 year old girl. What is amazing is that it only costs 200 dollars, while the price of a conventional prosthetic arm is approximately 6000 euros. Kendall Gretsch, Henry Lather and Kranti Peddada manufactured this artificial arm during their engineering degree with the help of physical therapy professor Joseph Klaesner. As requested by the lucky recipient, the prosthetic was produced in pink plastic.
As the students had no knowledge of artificial limbs, they have received advice from several doctors, such as Charles A. Goldfarb and Lindley Wall, both orthopedic surgeons. "They shared their expertise with us and we shared our knowledge about prosthetics and needs of children," wrote Charles on his blog. Although, Sydney was already equipped with an artificial arm but she felt very limited by it. With his new prosthetic, she can perform simple actions such as throwing a ball or use a computer mouse. "This shows how the combination of medicine and technology can lead to great things," said Kranti .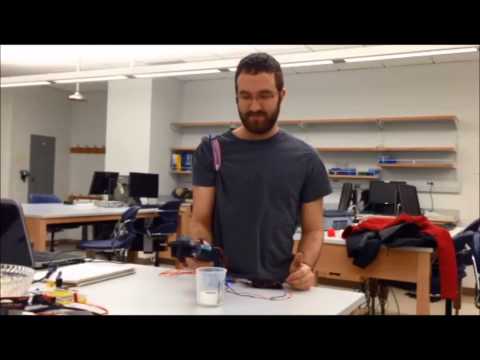 A robotic prosthetic arm has a motor and an articulated thumb. It is powered by a battery and controlled by an accelerometer. Fitting children with prosthetics is a complicated process as they are still growing. These prosthetics must be replaced by larger versions as their body grows. Since most artificial limbs are very expensive, few people have the means to get them. "With 3D printing, a prosthesis can become much more affordable. The possibilities offered by this technology are very exciting," said Beth Kendall, mother of Sydney.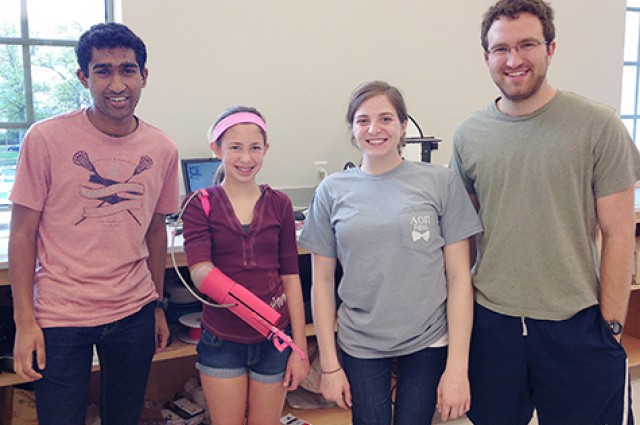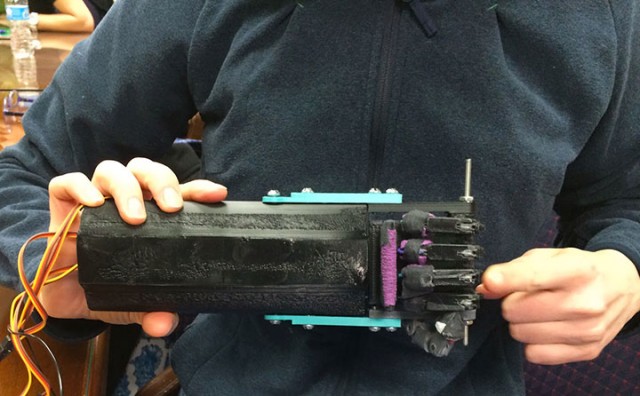 We were impressed by the performance of Kendall, Henry and Kranti. We congratulate them for their mastery of 3D printing technique. Thanks to them, many people in need of prosthetic can get them quickly and cheaply. Do you think 3D printing technology should be used in prosthetic design and manufacturing to improve the lives of people with disabilities?