Japanese company Omron has demonstrated its prowess in the robotics by designing a robot that plays ping pong with humans. The robot has been recently presented at the International Consumer Electronics show CEATEC in Tokyo.
We already know about the Kuka robotic arm that plays ping pong.  Now, Omron has come up with its own version of ping pong playing robot. Omron, is a specialist in industrial automation, has not sought to make a beast that is capable of competing with humans. Rather, Omron sees farther than that, it wants to use his prototype to develop more flexible robots that can adapt like humans. Such robots are designed to be used in factories. It simply returns the ball to its opponent without trying to trap or the feint. It just wants to be your perfect playing partner!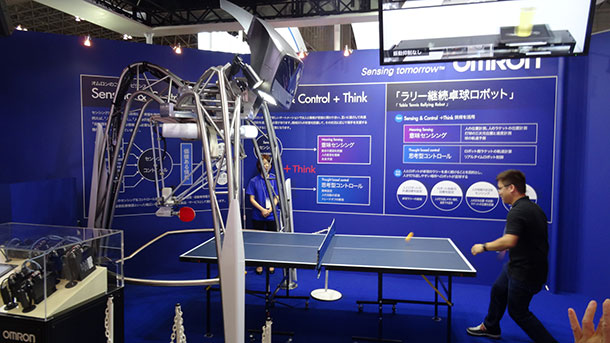 The three legged robot is 2.7 meters high and weighs 600 pounds. It grabs the racket using a four-axis arm with a response time in order of 1/1000th of a second. By monitoring the position and movements of its opponent and his racket, the robot can calculate the trajectory and speed of the ball. With this information, the robot tries to return the ball to the easiest place for its opponent. Omron prototype is designed to adapt to the dynamic and changing environments. The aim is to develop a machine that can move and assemble all kinds of components, regardless of shape or size.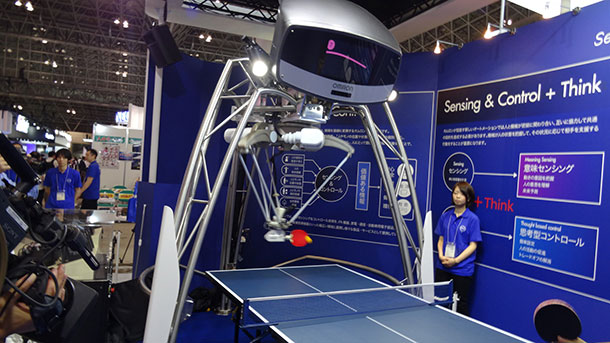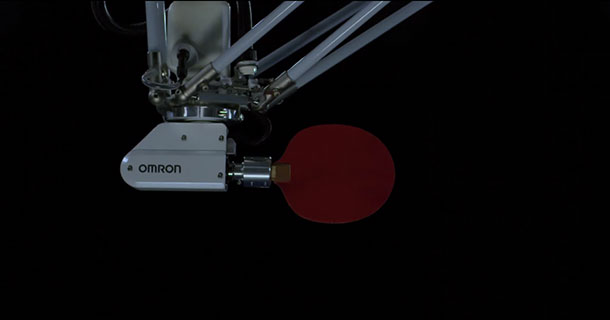 The algorithms of computer vision developed by Omron, allow the robot to get along perfectly with the ping pong oponent and adapt according to him. The company now seeks to humanize the machine as much as possible, for example, by reproducing exact facial expressions on the LED screen.
Asian robotics is booming, the growth in the demand for industrial robots is expected to increaee by more than 25% per year until 2017. It is therefore a key market for Omron and it is a significant publicity stunt to make a ping pong playing robot.